What to do in 10.2
The long-awaited patch 10.2 for WoW Dragonflight has finally been released, offering players the opportunity to explore the highly anticipated Emerald Dream, a region that had been rumored to appear in WoW back to the early days of Vanilla WoW patches. Although the location isn't as vast as some might have expected, encompassing only one region, it is packed with activities to engage players.
It's worth noting that the release of patch 10.2 and the start of Season 3 in WoW do not happen simultaneously. Players have a whole week to prepare for the unfolding events. In our guide, we've tried to cover all the nuances to ensure you don't miss anything.
What To Do in the First Week of 10.2
With the release of update 10.2, several changes, including item level adjustments, have been introduced. While it might be too early to rush into the new raid - Amirdrassil, the Dream's Hope - you can adequately prepare for it by carefully studying our guide.
Complete Quests
Your favorite activity in World of Warcraft will now include content related to the new location - the Emerald Dream. In the first week of the update, players will have access to a portion of the quest chain and reputation leveling with the Dream Wardens.
During this time, only 4 out of 7 main story chapters will be available, without any raid introduction or significant plot twists. Nevertheless, completing the quest chains will earn you a substantial amount of reputation with the new faction, making quest completion a must.
Additionally, don't forget about side quests that periodically appear in the location. Completing them is crucial, as they not only provide extra reputation but also gradually update your equipment to the current item level.
Farm Reputation
With the introduction of the new location, The Emerald Dream, a new faction - Dream Wardens - has also been presented to players. It's definitely worth leveling up your reputation with them, as you'll not only unlock new thematic mounts and cosmetic items but also gain access to purchasing items at levels 441 and 454 at reputation levels 7 and 14, respectively.
Gear Up
With the release of the new patch, developers not only introduced a new location and faction but also updated part of the previous content serving as catch-up mechanics. This allows players whose gear is not sufficient for tackling the new raid to easily assemble a set of level 450 items with minimal effort. Let's delve into catch-up mechanics in more detail below.
It's worth mentioning, especially regarding obtaining better gear, that you should definitely take on the weekly quest at Valdrakken to complete the Superbloom event. Completing this quest not only significantly boosts your reputation with the Dream Wardens but also rewards you with a level 441 item, which is a great start to your journey!
Dreamsurges
The Dreamsurges event remains relevant in the new patch as developers have increased the item levels for the gear obtained through participation. Now, after the Dream Tide Merge, you can equip yourself with a full set of level 415 gear, and with the Dream Tide Cocoon, you'll receive a level 428 item. It's definitely worth paying attention to this event if you were lacking items of sufficiently high level.
We mentioned that acquiring level 450 gear would be easy for you - so what's the secret? The items obtained from the Dreamsurge event, with a level of 428, have the Adventurer 1/8 status and can be upgraded to level 450 at Corxian in the Emerald Dream using Flightstones and Dreaming Crests, obtained through activities in the new content of patch 10.2.
Time Rifts
Introduced in 10.1.5, Time Rifts are another catch-up mechanic that has had its item levels increased, particularly benefiting epic trinkets that players can obtain. Each of these trinkets is based on a legendary power from the past, and now they can be leveled up to 450, making them significantly better than before.
Do Emerald Dream Events
The new patch brings a variety of open-world activities, including the main Superbloom event that occurs once an hour, as well as several side activities such as Emerald Frenzy and Emerald Bounty.
Superbloom
This activity involves escorting the NPC, Sprucecrown, from point A to point B, while completing a series of tasks such as watering flowers, defeating primalists, and triumphing over the boss in the final phase of the event. Depending on how well players perform during the trial, they receive various bags containing a range of useful items. For convenience, we've compiled a table.
Players are encouraged to strive for an excellent performance to maximize the rewards they receive in the Blossoming Dreamtrove, which contains rare items and valuable currency.
Emerald Frenzy
From time to time, the Emerald Dream will host the Emerald Frenzy event. It's relatively straightforward – a specific zone in the location will feature enhanced mobs that players need to defeat to earn even more pleasant rewards. Among these rewards are Emerald Dewdrop, Plump Dreamseed, and Slumbering Dream Fragments.
Emerald Bounty
Occasionally, markers with seeds appear on the map, indicating that players can fly to the location, plant and cultivate a plant, or assist other players in doing so. The concept is simple – plant the seed, initiate a 3-minute timer during which you can contribute Dreamseeds or Emerald Dewdrop to increase the plant's growth by 100%.
During the event, various weeds, critters, and lashers may appear, but they seemingly do not affect the plant's growth, at least as of the writing of this guide. So, it's sufficient to plant the seed, nourish it with items, and wait for the timer to expire.
Depending on the type of plant planted, the rewards vary for everyone who participated in nurturing the flower. The details are provided in the table below:
What To Do With the Release of Season 3
The third season kicks off just a week after the release of patch 10.2, with the release date set for November 14, 2023. If the Emerald Dream alone seemed content-rich to you, read on to discover what comes into the game with the full launch of the new season.
Finish the Quests
Remember, a week earlier, we finished four out of seven chapters of the new storyline campaign? That's right; it's time to complete this branch to not only receive new rewards and reputation improvements but also to approach the smooth introduction to the new raid. In the final quest, another plot twist awaits, creating anticipation for the release of a new expansion recently announced at Blizzcon.
Defeat the World Boss
A new world boss, Aurostor the Hibernator, representing the Wild God of Furbolgs, will be available right from the beginning of Season 3 of Dragonflight. The new boss promises interesting battle mechanics and a chance to drop level 460 items, which can be upgraded to 476.
Dive into the Raid
Finally, the new raid of patch 10.2, Amirdrassil, the Dream's Hope, will open its doors. In the storyline, Firrak plans to burn the young world tree to envelop Azeroth in flames. Our task is to stop him and his followers, preventing them from plunging the world into chaos.
The new raid, like its predecessors, will be available in Raid Finder, Normal, Heroic, and Mythic difficulties. Here is the list of bosses:
Gnarlroot;
Igira the Cruel;
Volcoross;
Council of Dreams;
Larodar, Keeper of the Flame;
Nymue;
Smolderon;
Tindral Sageswift;
Fyrakk, the Blazing.
As for the expected loot, here's a table where you can check the rewards for each difficulty level:
| | |
| --- | --- |
| Raid Difficulty | Level of Items |
| Raid Finder | 441-450 |
| Normal | 454-463 |
| Heroic | 467–476 |
| Mythic | 480-489 |
And let's not forget about equally valuable rewards for raiding enthusiasts! The new mount, Renewed Proto-Drake: Embodiment of the Blazing, visually resembling Fyrakk's dragon form, has a chance to drop with a slight probability from the final boss.
Players who manage to defeat Fyrakk on Heroic difficulty before the release of the next raid will receive Renewed Proto-Drake: Embodiment of Shadowflame, which looks like a fiery proto-drake.
Finally, players who defeat Fyrakk on Mythic difficulty may obtain Reins of Anu'relos, Flame's Guidance. What makes it even more valuable is that it's the first mount with dynamic flight abilities introduced in Dragonflight but not a dragon.
For those who love collecting meta-achievements like Glory of the Dream Raider, there's the adorable saber-toothed cat Reins of the Shadow Dusk Dreamsaber, resembling Night Elf upgraded mounts.
Understanding that not every player can overcome all these challenges, we remind you that you can purchase raid completion for any difficulty in our shop. We'll take care of any of your desires, just reach out to us in the website chat or contact us on Discord to discuss your preferences.
Explore New Dungeons in Season 3
In the new season, the pool of dungeons available for completion will change, and the item level among rewards will increase. For example, the current dungeon pool includes six locations from previous expansions, and the Dragonflight dungeons consist of the former Megadungeon Dawn of the Infinite, divided into two wings. Here's the list:
Dawn of the Infinite: Galakrond's Fall
Dawn of the Infinite: Murozond's Rise
Waycrest Manor (Battle for Azeroth)
Atal'Dazar (Battle for Azeroth)
Darkheart Thicket (Legion)
Black Rook Hold (Legion)
Throne of the Tides (Cataclysm)
The Everbloom (Warlords of Draenor)
Finally, the item level for each dungeon level on Mythic+ has increased, ranging from 437 to 470 as a reward for completing the dungeon. In the Great Vault, once a week, you can receive items ranging from level 454 to 483.
Players will have a lot of work ahead to defeat bosses at high key levels, and we have no doubt that those who can complete keys at the maximum level can truly be called heroes. Did you know that you can become such a hero in the shortest possible time? Just order our Mythic+ dungeon completion and specify the key you need. We will ensure easy completion for you, leaving you to enjoy the rewards.
Engage in PvP
Finally, the new third season brings changes for PvP enthusiasts. Players will be offered a new PvP game mode called Battleground Blitz, featuring shortened 16-player matches – specifically for those who value their time. Moreover, PvP items will no longer upgrade with honor points; developers have implemented the same item upgrade principle for PvP as currently exists for PvE players.
The item level for PvP gear has also been increased, offering players item levels of 473 for normal gear and 486 for epic items.
Many adjustments have been made for PvP balance, making the game fairer and more comfortable to play. However, the most enticing part is the rewards. Players can look forward to new titles in arenas and Solo Shuffles, new cosmetic items, as well as mounts.
All of these are already available in our shop, so you don't have to spend your nerves and time. Simply order the PvP progression service you're interested in, and we'll take care of everything for you, making sure you look like the biggest threat on the battlegrounds.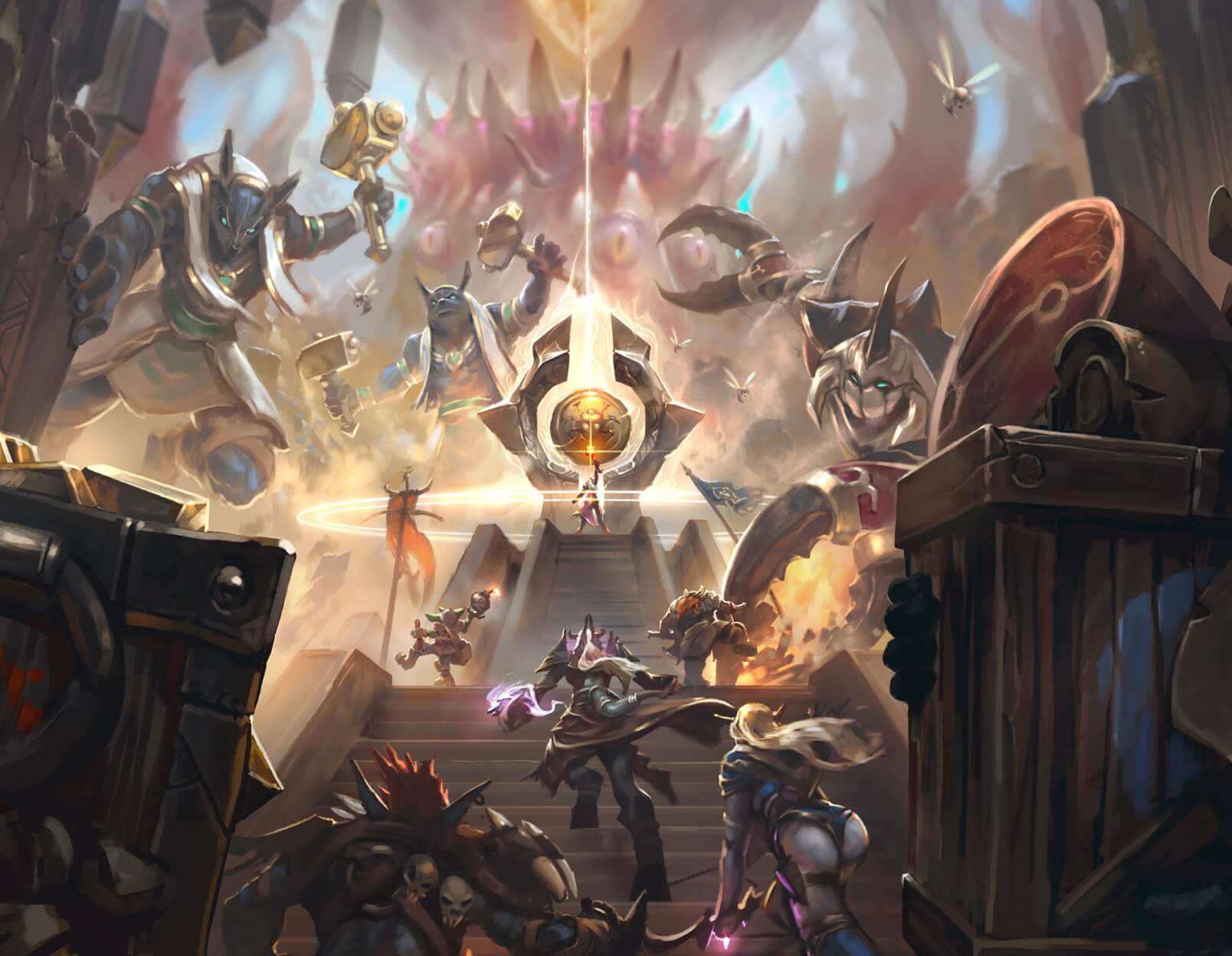 Core Principles
Why Choose Us?
We are constantly improving our services to deliver mind-blowing experiences to our customers for every order, every day
---
completed orders
and counting…
Rated 5 Stars
On REVIEWS.io
Check out our reviews on REVIEWS.io, an independent reviews platform. All reviews are genuine and published in real time.
Read customer reviews
We are online NOW and 24/7
We will contact you and start working on your order within 7 minutes
Only game experts on our team
Every manager, even the owner, has successfully personally completed over 300 orders
We only use safe and time-proven methods
P.S. We'd better miss a $10,000 sale, than risk your account