WoW Mythic + Dungeons Boost
WoW Mythic boost for sale is the perfect way to complete all dungeons of the current expansion in the most challenging difficulty. Whether you want to buy mythic dungeons loot runs in +0 or mythic plus carry timed runs, we can help you with that! Professional wow mythic boosting team is ready to take you on a smooth 100% successful run in the new Dragonflight instances.
Boosthive has one of the top WoW mythic dungeons boosting teams in the world. Always ranking at the top with the highest Mythic+ rating we carry Mythic + dungeons daily on the professional level. They know each mythic + dungeon by heart and can carry it on +10, +15, or even over +20 keystone difficulty level. Tell us if you are struggling to complete any Dragonflight mythic dungeon and we will be more than happy to boost it for you with completely no gear or experience requirements.
Reasons to buy WoW mythic+ carry
Mythic dungeons are the top difficulty for any 5-people instance in the World of Warcraft. They are a test of the skill and power of players trying to accomplish them. There are various difficulty levels called mythic keys that represent the challenging qualities of a particular instance. The higher the mythic key the more complicated the dungeon environment and the bosses within it.
Therefore players need to know their class and specialization very well to attempt reaching the end of the dungeon as the mythic + is also has a timer to beat. The main difficulties of mythic dungeon solo runs include:
the short time allowed for the full mythic dungeon clear;
the unskilled teammates who ruin and break your keystones;
hard affixes combinations on particular weeks;
the time needed to fully understand and master the mythic dungeon route;
low item level of your character and the absence of a good mythic+ rating.
These difficulties can become a breaking stone of your mythic dungeon progress and limit you to the lower keys farming where rewards are not that exciting as on the higher difficulties. That is where Boosthive comes into play.
Buying a mythic boost for any type of dungeons runs in WoW is the perfect opportunity to minimize the time spent on this content and maximize the rewards! Here are the top 5 of the mythic dungeon carry benefits over traditional solo farming.
Fast and efficient dungeon run completion in timer.
Extra rewards and the possibility to get additional loot traded to you.
Professional high-skilled top item-level team of mythic boosters.
100% guarantee on your order completion by a reputable store.
Tons of time and money saved because of the mythic carry quality.
Are you still thinking of buying mythic dungeon boosting services now? Then let us give you some more information about how mythic instances carry works in World of Warcraft.
How mythic+ boosting works in WoW?
So let's elaborate on WoW mythic dungeon sell runs. What mythic rewards you get, how to buy cheap mythic dungeon boost, and how to get weekly high item level items from the Vault. All of them coming up right after we deal with the gradation of the mythic dungeon difficulty system in WoW.
| | | |
| --- | --- | --- |
| WoW mythic dungeon difficulty | The challenge level | Mythic boost reward and a reason to buy |
| Mythic+ key 1-9 | Easy | Even higher item level equipment RIO score boost. |
| Mythic+ key 10-15 | Moderate+ | Average mythic dungeon gear, good weekly cache reward. |
| Mythic+ key 16-20 | Hard | High ilvl mythic dungeons loot, lots of RIO score, great weekly cache reward. |
| Mythic+ key 21-28 | Hardcore | Top ilvl mythic dungeons loot, the best weekly Vault rewards. |
As you can see there are a variety of difficulty levels on which mythic dungeons can be carried in WoW. Each of them has its own unique rewards and its own complications in the boosting process. The best option in terms of rewards and the cheapest mythic dungeon boosting service to its quality is the +20 run. Overall any mythic boost in World of Warcraft will grant you the following awesome perks and rewards:
high item level loot depending on the difficulty;
Mythic+ rating boost to get into other parties easily;
mythic dungeon tactics and route knowledge;
weekly cache rewards based on the top complete dungeon;
If you require any more information about mythic + boost or mythic dungeon carry sell runs, please do not hesitate to contact one of our support managers. They are available 24/7 and will gladly assist you with your order and the mythic loot run purchase process.
Boosting mythic plus dungeon runs in Dragonflight
The mythic plus dungeons boost in Dragonflight (Season 3) is currently on the edge of popularity. They offer a variety of great rewards such as high ilvl gear up to level 470. Plus an awesome end-of-the-week Great Vault rewards selection of 454-483 ilvl equipment.
However, it all comes at a price. The mythic dungeons appeared to be much more challenging and require a lot of skill and team coordination to complete them in time. Timed mythic dungeon boosts are a great way to skip the tedious looking for a group experience and get done with the weekly key dungeon run for that awesome reward.
WoW Mythic dungeons available for boosting
Currently, in Dragonflight, there are 8 instances available for performing carry runs and WoW dungeon boosting services. Here is the list of them:
Ruby Life Pools;
The Nokhud Offensive;
The Azure Vault;
Algeth'ar Academy;
Brackenhide Hollow;
Uldaman: Legacy of Tyr;
Neltharus;
Halls of Infusion;
Dawn of the Infinite (M+ available).
However, Dragonflight Season 3 dungeon pool is a bit different. Game developers decided to diversify the players' experience throughout the expansion, so some old dungeons are coming back instead of the new ones. We are glad to welcome these dungeons in mythic+ pool in Dragonflight S3:
Dawn of the Infinites: Galakrond's Fall (Dragonflight);
Dawn of the Infinites: Murozond's Rise (Dragonflight);
Waycrest Manor (Battle for Azeroth);
Atal'Dazar (Battle for Azeroth);
Darkheart Thicket (Legion);
Black Rook Hold (Legion);
Everbloom (Warlords of Draenor);
Throne of the Tides (Cataclysm).
Choose Boosthive as your WoW mythic dungeon booster
Our mythic plus dungeon carry team is one that we are most proud of. We formed it back in 2014 while doing challenges of Padaria and have been practicing and sharpening our skills since then. We can complete any mythic + dungeon boost in timer on almost any key difficulty.
Check the availability of WoW dungeon sell runs with our managers and jump in on our boosting train which will safely take you to your mythic dungeon loot with a 100% guarantee of success.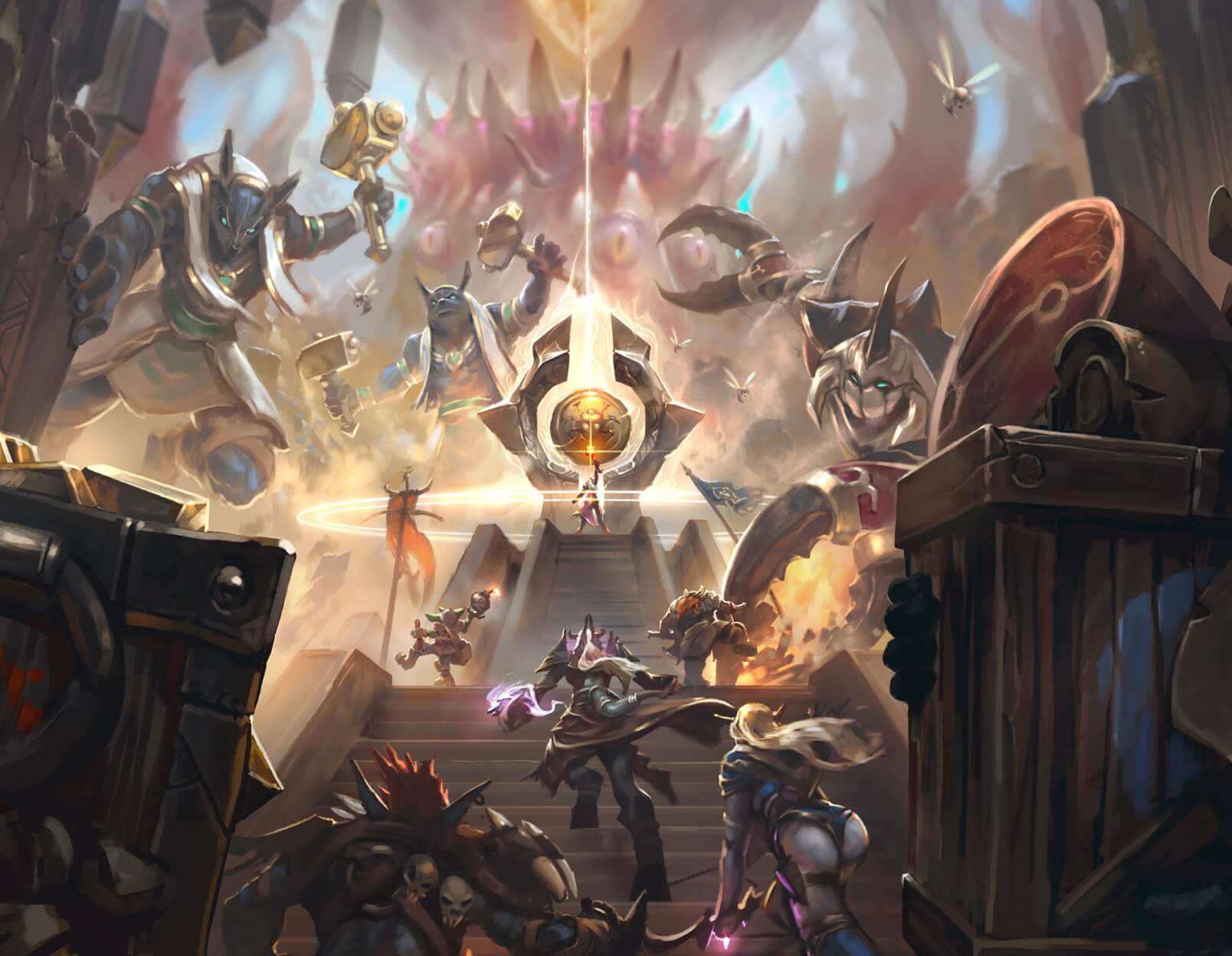 Core Principles
Why Choose Us?
We are constantly improving our services to deliver mind-blowing experiences to our customers for every order, every day
---
completed orders
and counting…
Rated 5 Stars
On REVIEWS.io
Check out our reviews on REVIEWS.io, an independent reviews platform. All reviews are genuine and published in real time.
Read customer reviews
We are online NOW and 24/7
We will contact you and start working on your order within 7 minutes
Only game experts on our team
Every manager, even the owner, has successfully personally completed over 300 orders
We only use safe and time-proven methods
P.S. We'd better miss a $10,000 sale, than risk your account