WoW PvP Mounts
World of Warcraft PvP mounts are the most unique and elite part of any collection in WoW. They are extremely rare, only available for a short period of time, and obtainable in the most hardcore way possible. Buying a PVP mount boost can be tricky but it will definitely be worth it in the long run. And there is no other fast way to get other than our professional PvP mount carry service that we offer for sale here!
All PvP Mounts in WoW for Sale
Have you ever wondered how to get every PvP mount in World of Warcraft fast and without any stress on your side? Then we have the answer for you. It is completely impossible! Mostly because some of the PvP mounts are long gone and no longer obtainable in the current version of the game whereas others will require weeks and even months to be added into your collection.
But as usual, there is nothing to worry about as Boosthive is here to help you by providing the most reliable and fast PvP mount boost in Dragonflight! We have trained our vicious PvP team to farm mounts fast and now they are ready to get you any of the currently available rideable battle creatures.
So what are the benefits of purchasing the PvP mount in WoW?
No need to spend time farming PvP mounts alone.
Professional PvP team that will accompany you or boost your character.
100% guaranteed obtainment of the PvP mount for sale.
24/7 customer support and boosting assistance.
Client-oriented approach and availability of custom orders.
As you can see Boosthive is ready for your next PvP mount boosting service and your new battle vehicle is just a few clicks away! Mainly we focus on delivering the Vicious Saddle PvP mounts and the most elite gladiator mounts but we are flexible and open for some more sophisticated carries to suit your needs.
How to get PvP mounts in World of Warcraft?
So what is the process of getting PvP mounts in WoW? You might think that is pretty easy? Let us imagine how you think the PvP mount acquisition works:
get your character to 1000+ or higher;
farm out the PvP mount progress bar to 100%;
loot your Seasonal PvP mounts;
continue like that to farm Vicious Saddles to buy more PvP mounts.
You are partly right! But VIcious Mounts are not the only PvP mounts in WOW and there are plenty of other places to trade or loot PvP rides for your collection. Let's now see where else you can look for the rarest of them and more common ones but not too vicious to be into the Seasonal rated PvP mount pool.
Where to get rare PvP mounts in WoW?
The Marks of Honor mounts. (Farmed in the non-rated PvP battles)
Honor level PvP mounts. (7 fabulous Coursers)
Halaa PvP mounts. (The throwback to BC times)
Tol Barad zone mounts. (Can be obtained for PvP quest and dailies)
Timeless Isle Mushan. (Bought in exchange for Bloody Coins)
Ashran PvP mounts.
World PvP achievements mounts.
Arena mounts including the Gladiator one.
Some cool examples of the non Vicious mounts include:
As you can see not only Vicious PvP mounts can be collected and therefore even if you have all of them already there are still lots of places to seek for something more unique and rare. Of course, some of these rideable battle creatures are even harder to get than farmable rated-PVP mounts but they are definitely worth it.
PvP Mount Boost Explained
Boosthive is a team of professional PvP boosters that know exactly how to get your mounts done. Whether you are looking for a vicious saddle to buy more Seasonal rides or aiming for a Gladiator's mount we are ready for service. Our fast PvP mount boost is reasonably priced and some of our items are really cheap and just sitting there for you to grab those offers.
Here is how the usual player versus player mount carry works:
select the PvP mount you always wanted;
chose the boosting options and place the order;
our manager will contact you for the carry details;
boosting team will get you the item you want in no time;
enjoy your new PvP mount in Dragonflight!
It is as simple as that, simply buy your PvP mounts and boost your collection. Select any of the PvP vehicles we have for sale here and pick the one you really desire. If you still have any questions feel free to reach out to us and our support managers will answer them with the professionalism and experience of WoW veteran players.
And now let us see what are the top 5 PvP mounts that we recommend you to take a closer look at and perhaps buy them right away while they are still available for boosting.
Top 5 WoW PvP Mounts of All Times
Knowing that you might get lost in a variety of various PvP mounts of WoW, we have selected a few of them that anyone should collect and proudly own. This list is not based on any specific qualities but mostly represents our favorite PvP mounts that can be easily boosted through our store. So here we go!
That is our list of cool-looking PvP mounts you can buy, however, if you are looking for something rarer, flying PvP mounts, or willing to wait longer boosting time we can offer you any obtainable mount with the help of a specially created custom offer. Don't hesitate to contact us as Boosthive is always there to help.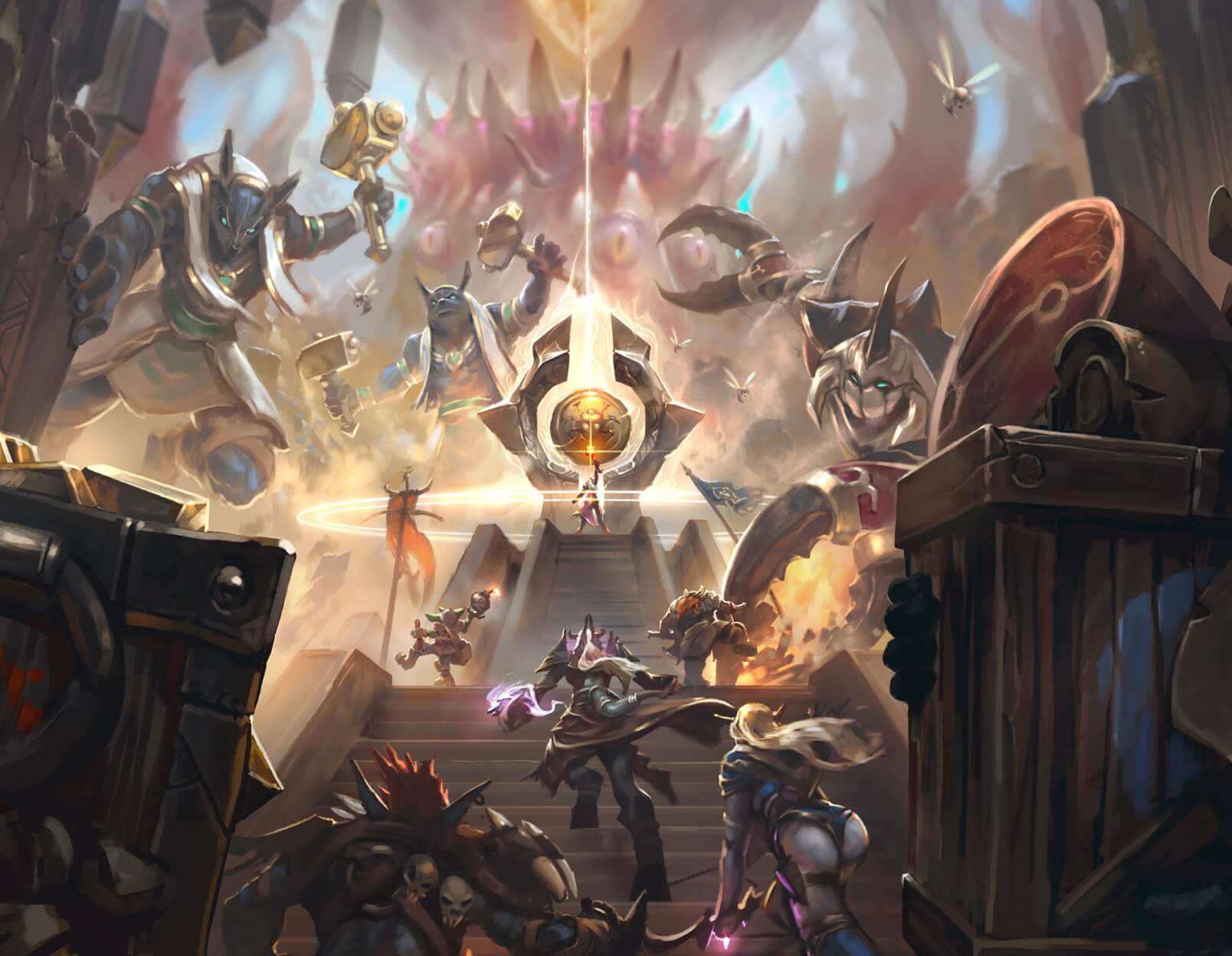 Core Principles
Why Choose Us?
We are constantly improving our services to deliver mind-blowing experiences to our customers for every order, every day
---
completed orders
and counting…
Rated 5 Stars
On REVIEWS.io
Check out our reviews on REVIEWS.io, an independent reviews platform. All reviews are genuine and published in real time.
Read customer reviews
We are online NOW and 24/7
We will contact you and start working on your order within 7 minutes
Only game experts on our team
Every manager, even the owner, has successfully personally completed over 300 orders
We only use safe and time-proven methods
P.S. We'd better miss a $10,000 sale, than risk your account