D2 Catalysts & Masterwork
Any Destiny 2 catalyst that we have for sale can become an essential part of the game for players who wish to masterwork their exotic weapons into some mindblowing powerful guns. Catalysts in Destiny 2 carry a weapon upgrade function allowing guardians to increase base stats, get unique bonus perks, and boost the magazine size of their favorite exotic weapons. Regardless of class one plays purchasing the right D2 catalyst would be a great power booster for the character.
Buying D2 Catalyst & Masterwork
Imagine that you have just looted one of the greatest exotics in Destiny 2 and got it god-rolled with the best possible stats and perks. Sounds awesome don't you think, but what wouldn't you want to upgrade it and make it even better with the help of some cool catalyst? Of course, you would! However, it is not possible to simply buy catalysts for exotic weapons in Destiny 2.
The only way to obtain the best catalyst for your weapon is through doing some objectives that may require insane amounts of farming. But as usual, Boosthive has a faster solution for you. Just browse through the list of D2 Catalysts that we have for sale, pick one and our professional boosting team will get it for you.
The purchase of top Destiny 2 catalysts will get you:
A fast loot of the desired catalyst.
Professional Catalyst carry team doing your order.
100% guarantee on order compilation.
Hours of game time saved.
Continues farming and objective handling.
Variety of catalysts to chose from.
Professional advice from experienced D2 players.
A masterwork powerful exotic weapon with the best catalyst.
As you can see buying D2 catalysts is the fastest and the most reliable way to get them without spending hours of your spare time on the tedious farm. But before purchasing the Catalyst from Boosthive first of all make sure that you know what catalysis is good for your exotic weapon or even what is a catalyst in this tricky world of Destiny 2.
What are Destiny 2 Catalysts?
D2 game has a lot of different weapons and most of them are just random guns that you will change during your leveling. But there are some rare, unique weapons that have some exotic qualities to them. Those are the ones you should aim for in every new season of Destiny 2. Those exotic weapons require masterworking to unleash their full potential.
So what does master working means in D2?
Upgrading an exotic weapon to increase one of its characteristics.
Using a D2 catalyst in the process.
Adding special perks that modify power or utility.
Masterworking is simply boosting your weapon using a catalyst. Whereas the catalyst is a special item, that modifies an exotic weapon. In general, there are 3 main types of catalysts in Destiny 2.
D2 Catalyst types available for boosting:
Stat increase catalysts;
Add bonus perks catalysts;
Raise magazine size catalysts.
Each of these catalyst types can be applied to the exotic weapon of your choice regardless of what class you play. Also, most of these catalysts are not easy to be obtained. There are lots of different ways to get Catalyst in Destiny2, let us overview the most common ones here.
How to get Destiny 2 Catalysts?
There are plenty of ways to unlock the desired catalysts to modify, upgrade and boost the power of the exotic weapons, especially in the Beyond Light expansion. Farming of catalysts in Season of the Chosen has become an essential part of gameplay taking a lot of time and forces of the Guardians worldwide.
The main ways to get Catalysts in the D2 Beyond Light Expansion:
kills farming (special/precision/general/cosmology);
PvP activities and missions;
exotic Mission farming (such as Presage);
completion of Bounties;
weapon adjustments (Kills with a particular weapon type);
PvE activities (such as raids and dungeons).
All those catalyst farming methods work great in Season of the Chosen. There are plenty of ways to get them but if you require a particular catalyst for your exotic gun you will have to get more information. It can be searched on the web or simply asked from one of our 24/7 available support managers.
Our experienced team can not only help you to get your D2 catalyst carry but help you to select the catalyst you need and explain how our boosters will deliver it. Don't hesitate to contact them with any questions and be sure they will answer you with unique precision. Additionally, Boosthiove managers can help you to make a custom order and get your catalyst boost at the cheapest price on the market.
Best Destiny 2 Catalysts to Unlock
Now as we have understood the whole concept of a master working in Destiny 2 and agreed on the fastest ways to unlock exotic catalysts, it is time to explore more about these modifications themselves. We will skip the lengthy explanation of what every exotic catalyst does and try to clearly answer the most important question.
What are the best exotic catalysts in Destiny 2 Season of the Chosen?
Dead Man's Tale Exotic Catalyst;
Hawkmoon Exotic Catalyst;
Ticuu's Divination Catalyst;
No Time To Explain Catalyst;
Ruinous Effigy Exotic Catalyst;
Witherhoard Catalyst;
Trinity Ghoul Catalyst.
You may definitely use any of the above-mentioned exotic weapons without the catalysts offered on our website. However, with those modifications and masterworks, the power of these guns is boosted drastically.
Catalysts carry service for sale
Unlocking the catalysts in Season of the Chosen can become a nightmare in terms of how much time it may require. Especially if you are playing multiple classes and possess several top exotic weapons. To avoid that professional Boosthive carry team is offering you to simply Destiny 2 Catalyst and forget about the unnecessary grinding. Contact us today and we will definitely help you to get the best-boosting experience at the most reasonable price possible.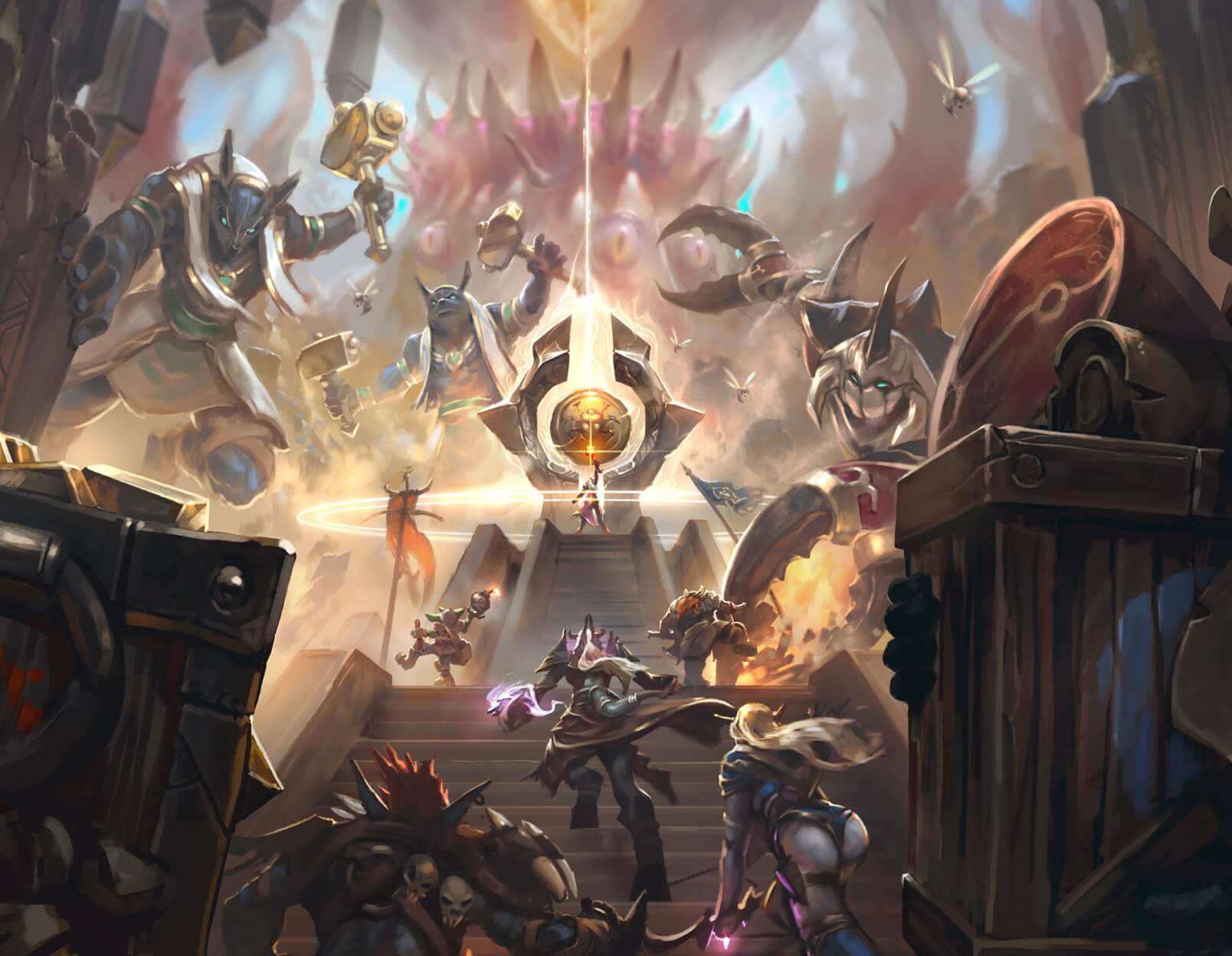 Core Principles
Why Choose Us?
We are constantly improving our services to deliver mind-blowing experiences to our customers for every order, every day
---
completed orders
and counting…
Rated 5 Stars
On REVIEWS.io
Check out our reviews on REVIEWS.io, an independent reviews platform. All reviews are genuine and published in real time.
Read customer reviews
We are online NOW and 24/7
We will contact you and start working on your order within 7 minutes
Only game experts on our team
Every manager, even the owner, has successfully personally completed over 300 orders
We only use safe and time-proven methods
P.S. We'd better miss a $10,000 sale, than risk your account