WoW Titles
WoW Title Carry service is the fastest way to obtain that awesome word or a phrase that is shown next to your name in WoW. Obtainable WoW titles are a unique way to show off your in-game achievements to the whole World of Warcraft community. We have most of the rarest WoW titles for sale here and we can 100% guarantee the completion of your order.
WoW Titles for Sale
Selling WoW titles has been around for a while now and we have gathered the best team of professional boosters to cover all titles that are possible to be carried for. We offer our clients to buy the following titles in WoW:
WoW tiles for PvE achievements;
WoW titles for PvP achievement;
WoW Collectables titles;
WoW Realm First Titles.
Those two spheres of activities are completely different and each of them has some unique achievements that grant awesome titles that would definitely make you stand out of the crowd.
It is important to understand that buying WoW titles includes the completion of the related achievements and may take some time to be fully accomplished. Only but a successful fulfillment of all criteria your character will be awarded a respective title.
For more information about various titles in World of Warcraft, you can scroll down and read our basic FAQ about our WoW title boosting service.
What are WoW Titles?
Warcraft Titles are the special extra names given to your character for completion of some epic activity in WoW. It may be placed before the name such as <Name> Khan title or after the name of your character such as Starcaller <Name>. Only some of the most challenging achievement award rarest of WoW titles. Therefore buying WoW titles is the fastest and most reliable way to obtain them fast and easy.
The titles in Warcraft can be obtained through various means, some of them include:
reputation titles;
PvP kills titles;
raid completion titles;
grind achievement titles;
ranked activities titles;
faction related titles;
class related titles.
No matter what exact title you are looking to buy today, we can guarantee that we can assist you in obtaining it. Don't forget that most WoW titles are shared throughout your account, meaning that all your characters can get it once the main one obtains it. The 2 basic categories of WoW titles include rare PvP and rare PvE titles.
WoW PvP Titles
There is nothing more prestigious in World of Warcraft than PvP achievements and the rewarded WoW PvP Titles! While PvE encounters may be difficult they are still very much predictable due to the computer being your opponent. In the real PvP battle your opponent is another skillful human being who will do his best to defeat you in the duel. Therefore PvP achievements in WoW have a higher level of complexity.
Those achievements, however, allow players to receive unique PvP titles that can demonstrate their excellence in PvP to other players in the game. Each expansion has its own exclusive PvP titles, events, and achievements. Pandaria had bloody coins, BFA PvP titles intertwined with honor levels and WoW Dragonflight PvP titles is heavily linked to Conquest and ranked PvP!
How to get PvP titles in WoW?
There is an achievement system in World of Warcraft that allows players to receive certain rare achievements by completing a set of objectives. That refers also to any kind of PvP Achievement.
The most prestigious and hard-to-complete achieves reward players with the exclusive PvP Titles, such as Khan, the Tactician, or Gladiator! Therefore to complete all the necessary achievements and get the PvP titles in any expansion, including the Shadowlands and the upcoming Dragonflight, one should spend a decent amount of time playing all sorts of PvP related activities. Mainly all PvP achievements in WoW can be divided into these categories:
WoW Arena Achievements - Performed in 2v2 or 3v3 Arena games;
WoW Battlegrounds (BG) or RBG Achievements - Can be completed during the BG & RBG battles;
world PvP Achievements - The open-world Horde vs Alliance fights and battles against the enemy factions;
special Events Achievements - Available for a short period of time during some kind of WoW Event;
complex Meta-Achievement - Can include cross-category WoW achievements, usually reward a prestigious PvP title.
Each of these categories has some flawless rewards and exquisite PvP Titles, that you can simply buy here at the Boosthive store. Buying a PvP title from our professional boosters can save you an enormous amount of time. Apart from the actual hours required to perform the desired PvP Achievement, you will also need x10 more time to boost your PvP skill to the level essential for it to be done.
Our professional PvP achievements carry team has the needed skills and lots of experience to get you any available PvP title. If you have a special request or want to buy a particular PvP title, you can always chat to one of our managers and they will create a custom order for you.
WoW PvP Achievements for sale
Currently, we offer all sorts of Dragonflight PvP Titles and Achievement boosts. Our team of professional PvPers is ready to get you to the desired rating! Even if you need a gladiator title, they are well qualified and skill capped to get you to the R1 ladder standing. Here is the full list of categories from which you can select to buy PvP titles and achievements in Bfa:
Although PvP titles in WoW are the most common products that we sell there are also PvE titles that might be of interest to you.
WoW PvE Titles
Top WoW PvE titles mainly include the end-of-the-raid Cutting Edge achievements for the current raid tier. Killing the last boss on the mythic difficulty before the release of the next tier awards the most prestigious PvE title you can get in World of Warcraft. However, these titles are only obtainable for a limited time therefore to buy WoW PvE titles you have to play your actions accordingly.
Currently, the most prestigious and elite PvE title is Sinbreaker <Name>!
There are also reputation titles that can be considered as part of PvE sphere of the game and these include such titles as:
WoW Titles from Raids
Raid titles are only available as the raid is active in the current expansion. Therefore these titles are the rarest titles in WoW. Especially titles of the long-gone expansion are now most valuable and resemble true veteran players.
Rarest raid titles in WoW include:
These titles are currently unobtainable and would never be possible to get them again. However other PvE titles are still possible to get therefore don't miss your chance to buy them today!
Top 5 Best titles in WoW
It is difficult to speak about the best titles in World of Warcraft as everyone has a different perception of what is cool and what is mediocre. Therefore we have selected our own list of the top WoW titles that are still obtainable and can be bought in our store:
All those represent the top achievements in both PvP and PvE and will definitely increase the value of your WoW Account dramatically.
Buying WoW Titles Description
Buying any WoW Title is pretty simple. It doesn't matter how hard the achievement to get it is, our professional boosting team can definitely perform any WoW title carry. The only thing you will have to do is follow these steps and enjoy your new PvP or PvE title.
Select the WoW title you want to get.
Read the product description and requirements.
Proceed to checkout to complete the order.
Our manager will contact you immediately.
Speak to our support manager and schedule the title boost time.
Relax and enjoy the WoW title boost.
Get your rare WoW title and wear it with pride.
As you can see, buying WoW PvP and PvE titles is not that hard when you get assistance from a team of professional Players, That is why Boosthive makes sure to deliver its services fast, efficiently, and with a 100% guarantee of completion.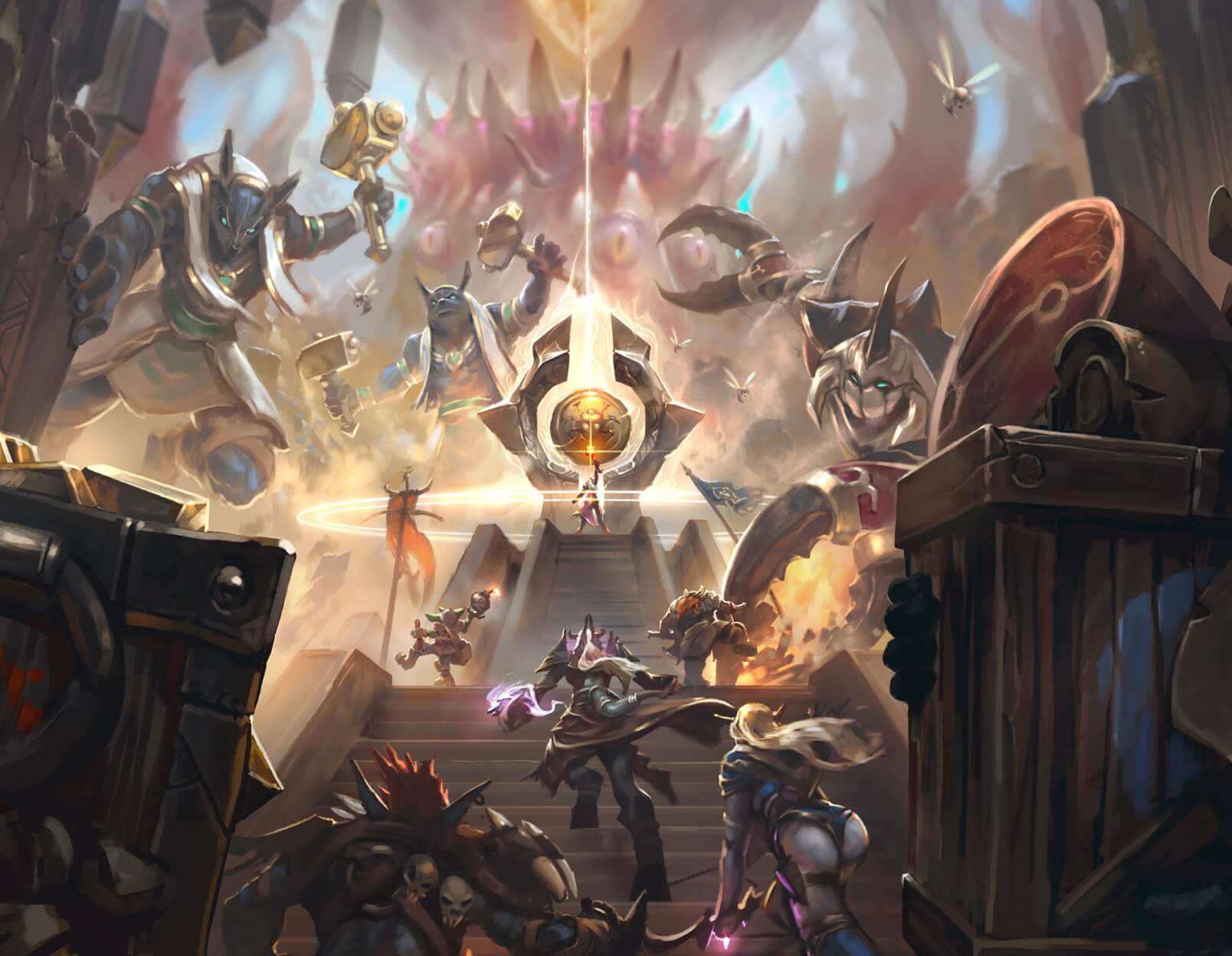 Core Principles
Why Choose Us?
We are constantly improving our services to deliver mind-blowing experiences to our customers for every order, every day
---
completed orders
and counting…
Rated 5 Stars
On REVIEWS.io
Check out our reviews on REVIEWS.io, an independent reviews platform. All reviews are genuine and published in real time.
Read customer reviews
We are online NOW and 24/7
We will contact you and start working on your order within 7 minutes
Only game experts on our team
Every manager, even the owner, has successfully personally completed over 300 orders
We only use safe and time-proven methods
P.S. We'd better miss a $10,000 sale, than risk your account