Khan Title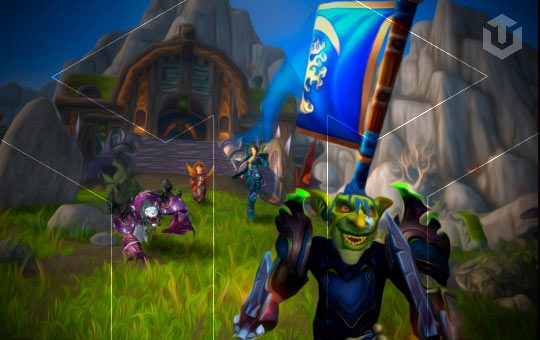 Buying the Khan title in World of Warcraft will allow you to enjoy the game without having to relentlessly grind PvP for months, playing nearly 24 hours a day. The Khan achievement requires an unbelievable amount of PvP grind on battlegrounds, as well as the acquisition of the BG meta-achievements.
The WoW Khan title is awarded for the successful completion of the following Master battleground achievements: Master of the Battle for Gilneas, Master of Twin Peaks, Master of Temple of Kotmogu, Master of Isle of Conquest, Master of Silvershard Mines.
The Khan achievement carry includes:
A unique and rare PvP title - %s Khan.
Over 700 achievement points.
Awesome looking Tabard of Conquest.
Lots of honor, BG wins, and Conquest points.
Some PvP loot.
Boost takes: ~1-2 months.
Apart from the massive achievement points boost, the Khan title carry service will allow you to accomplish one of the most difficult and lengthy PvP challenges in the game. This meta-achievement will show your supremacy and dedication to World of Warcraft PvP.
Requirements:
level 70;
no specific gear is required;
Dragonflight expansion;
active WoW subscription.
We never ask your secret question and use VPN services, for account security, meaning that your account is always protected from theft.
How to Get the Khan Title in WoW?
In order to get this title players will have to complete 5 of the most grindy PvP meta-achievements in the entire game, which amounts to 53 normal achievements in total. These meta-achievements are from the "Master" category and require insane amounts of dedication in order to obtain. In fact, this achievement is so rare that less than 1% of people have actually done it!
You can forget about having to waste months of your life on mind-numbing battleground grind with our Khan title boosting services. Our professional teams will farm these battlegrounds for you for as long as it takes for obtaining this prestigious PvP title.
WoW Khan PvP Title for Sale
If you decide to buy the Khan PvP title then you might be relieved to know that the entire process is simple and user-friendly. After you proceed to the checkout our customer service team will contact you within 5 to 7 minutes to specify the details of your order. We don't want to interrupt your gameplay, and thus will only proceed with the boost at times when you are not playing yourself.
The entirety of this service is performed manually, meaning that we will never use 3rd party software to get an unfair advantage, or bots to save time. Everything is done by hand with the skill of our professional players.
If you have any questions regarding the Khan PvP title boost or want to add something extra to your service, don't hesitate to contact us. You can reach out to our customer service team via Discord, Skype, or live chat on the website. We are available 24/7 and are always ready to provide assistance. Expand your WoW collection today together with Boosthive!