Amirdrassil Boost
Amirdrassil, the Dream's Hope boost is a fast loot run that will help players defeat all 9 bosses in Amirdrassil raid on any difficulty. Get the best 454 to 489 ilvl gear and achievements from this new raid introduced with patch 10.2 of Dragonflight. Overcome ferocious Druids of the Flame led by Fyrakk the Blazing himself with our professional team at your side! Our Amirdrassil raid carry services are available in both EU & US regions from day one.
Benefits of Using Amirdrassil Boosting Services
Being a new raid in World of Warcraft, Amirdrassil attracts the attention of many players with its rewards. Even if you aren't a raider you can appreciate the loot from this raid. Some of the best gear and even mounts are waiting for you in the depths of this raid. Here we have compiled a list with some of the benefits you receive by using our Amirdrassil, the Dream's Hope raid boost.
Raid in a relaxed atmosphere: Tired of constant toxicity during the raid? Of people leaving in the middle of the run and waiting for dozens of minutes between each pull? Raiding with a team of professional players via our Amirdrassil raid boosts will free you a ton of time. This will allow you to spend more time with friends and family instead of wasting it on raid wipes!
Finish the raid in one sitting: Raiding with PUGs is not only stressful but oftentimes extremely long because of constant wipes and miscommunication. It might take weeks to finish the raid with random players. Forget about this stress, because finishing the raid only takes a couple of hours with a team of experienced professionals. Amirdrassil services will allow you to do just that.
No need to look for a team or have great gear: Even if you aren't a professional player yourself, rewards from higher difficulties of Amirdrassil can be exciting and very alluring. What is there to do if you don't have a guild that clears heroic or even mythic versions of this raid? Using our help, of course! We provide our Dream's Hope boosts on all difficulties, meaning that you can get extremely rare rewards without having to assemble your own team or have the best raid gear yourself.
Get powerful gear: Clearing higher difficulties of the raid is the fastest way to get some of the best gear in the entire game. Having good gear makes all the other content in the game easier and more convenient to clear, which means that getting your hands on raid items early can be very convenient. Let us handle this process for you by clearing this raid with our Amirdrassil carries.
Fast and easy way to gear multiple characters: If you have many alts and want them all to be on par with other players and don't miss out on content, but don't have enough free time to raid multiple times a week – our 10.2 raid carry is the solution for you.
Rare achievements and rewards: Clear the entire raid on high difficulty and receive all the Amirdrassil-related achievements in a matter of hours, instead of struggling to complete them PUG teams that fail every imaginable mechanic and fail achievements.
As you can see there are many benefits for different types of players. It doesn't matter if you are a casual WoW player or an experienced veteran – WoW Amirdrassil raid boost can be of value to you.
With us, you can expect the fastest Amirdrassil boosting from some of the world's best raiding guilds. Loot amazing rewards from Fyrrak the Blazing with our professional team. If you are interested in the raid itself, we have prepared a quick rundown of all currently known information. This includes raid bosses and item level of loot that they drop.
Loot from Amirdrassil Boosts
Use our Emerald Dream raid carry and stop Fyrakk the Blazing – one of the Primal Incarnates leaders. Clearing this raid provides players with a ton of rewards, so let's take a look at some of them. Here is a table of gear ilvl that you can expect to get from various bosses in Amirdrassil, the Dream Hope boost.
| | | | | |
| --- | --- | --- | --- | --- |
| Raid Difficulty | Bosses 1-2 | Bosses 3-4 | Bosses 5-7 | Bosses 8-9 |
| LFR | 441 | 444 | 447 | 450 |
| Normal | 454 | 457 | 460 | 463 |
| Heroic | 467 | 470 | 473 | 476 |
| Mythic | 480 | 483 | 486 | 489 |
As you can see gear that you can get from this raid is truly fantastic and will make any character vastly more powerful than ever before. Now let's take a look at the loot distribution system in our Amirdrassil carries.
Amirdrassil Loot Distribution Options
We offer different options for loot distribution in our WoW Amirdrassil raid boost. Here is a breakdown of each one that will help you to make a more informed decision before making a purchase.
Group Loot
With this option, you are free to roll any item of your spec in Amirdrassil carry. This usually results in 0-3 items per run, without any guaranteed loot. However, you will get 3 choices from Great Vault after the server reset. Please remain respectful: other customers are following the same rules and the outcome depends heavily on your roll.
Armor + Tier Priority
If you select this option for Amirdrassil run, there won't be any other customers in the raid who roll for the same armor type as you. On the other hand, offset items such as rings, weapons, necks, trinkets, and backs ARE contested. However, our team won't roll any of the items. Select your desired raid size from 10, 15, 20 or 26 men. The higher the size of the raid the more loot drops from each boss!
Please keep in mind that even if you "pass" or "greed" on loot, it will count toward the guarantee! Items that you lose the roll for do not count. If you receive 2 of the same items (items with the same ID), then please trade one of them to the raid leader. Otherwise, all the received items will count towards the guarantee, even if they are duplicates.
Full Priority
Pick this option for the most luxurious experience during Amirdrassil boost. You will be the only customer in the raid and can invite and share loot with 1 or 2 of your friends without any extra payment. All items that drop in this raid are yours! That also includes personal items that can be traded to you as well. Raid size and number of loot from each boss will depend on your chosen option.
Please note that full priority runs along with armor & tier set priority ones are not displayed on our raid schedule, since it is a special type of boost. Please contact our customer support team via the live chat if you want us to organize such a raid.
Amirdrassil, the Dream's Hope (AtDH) Carry Services
You might be wondering what type of Amirdrassil services we provide. To answer this question we have prepared a list with some of the most popular 10.2 raid boosts, however, if there is a service you would like to receive that is not listed on our website - don't hesitate to reach out to us! Contact us directly and we will make sure to create a custom offer for you.
Amirdrassil raid offers:
Full Amirdrassil run (9/9 bosses on Normal, Heroic, and Mythic modes).
The Glory of the Raider achievement.
Fyrakk the Blazing kills on any difficulty.
Normal, Heroic, and Mythic full gear for any spec.
Fyrakk Proto-Drake manuscript (Ahead of the Curve mount).
Fire Owl mount from Mythic Fyrakk.
Cutting Edge: Fyrakk the Blazing achievement.
As you can see, if you want to receive a fast and reliable Amirdrassil raid carry, this is exactly the place you are looking for.
Bosses in Amirdrassil, the Dream's Hope
Amirdrassil, the Dream's Hope will have a total of 9 bosses, each with its own mechanics and approach needed to defeat them. If you are curious about which bosses we will face during WoW Amirdrassil services, then look no further as we have compiled a list with all of them right here.
Amirdrassil bosses are:
Gnarlroot.
Igira the Cruel.
Volcoross.
Council of Dreams.
Larodar, Keeper of the Flame.
Nymue, Weaver of the Cycle.
Smolderon.
Tindral Sageswift, Seer of the Flame.
Fyrakk the Blazing.
If you are interested in buying an Amirdrassil boost with all of these bosses or even individual ones – we offer both options here at Boosthive. Our teams have years of experience behind their shoulders and will make sure to provide you with the smoothest Amirdrassil boosting experience.
Thank you for reading all the way through. To commemorate the release of the Amirdrassil, the Dream's Hope raid, we offer a 5% discount to anyone who has read all the way through this page. Simply use the promo code "ILOVE2READ" at the checkout to redeem your discount. You can use this coupon to buy Amirdrassil raid carry for an even lower price. Enjoy fast AtDH loot runs with Boosthive!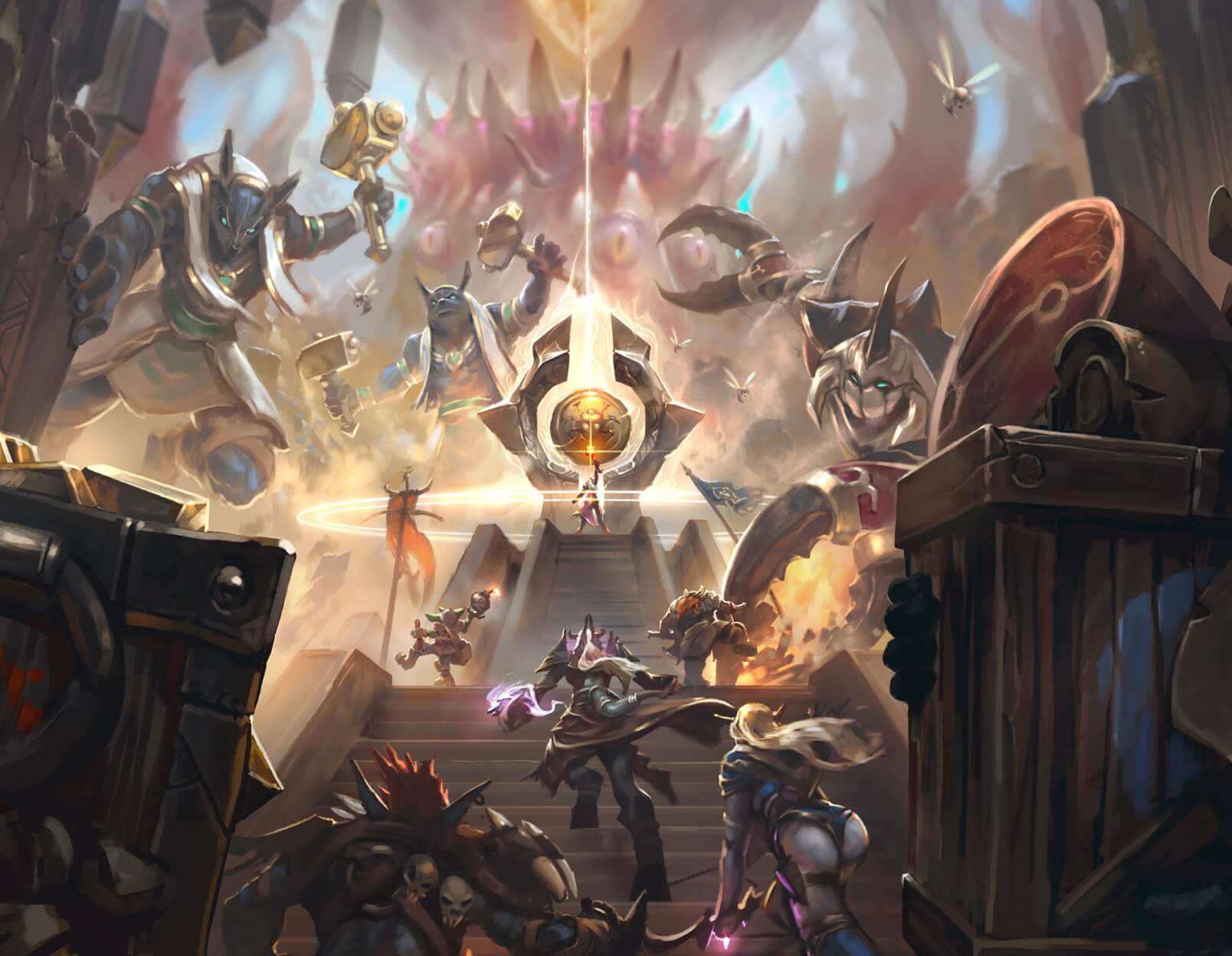 Core Principles
Why Choose Us?
We are constantly improving our services to deliver mind-blowing experiences to our customers for every order, every day
---
completed orders
and counting…
Rated 5 Stars
On REVIEWS.io
Check out our reviews on REVIEWS.io, an independent reviews platform. All reviews are genuine and published in real time.
Read customer reviews
We are online NOW and 24/7
We will contact you and start working on your order within 7 minutes
Only game experts on our team
Every manager, even the owner, has successfully personally completed over 300 orders
We only use safe and time-proven methods
P.S. We'd better miss a $10,000 sale, than risk your account