Amirdrassil Normal Boost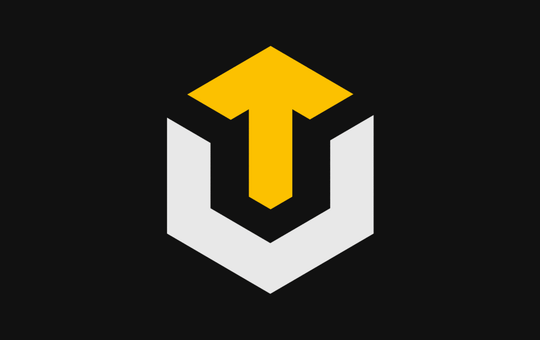 Amirdrassil, the Dream's Hope (AtDH) normal boost is a single loot run through 9/9 bosses of the new Amirdrassil raid on a normal (NM) difficulty. It is the best way to gear up in patch 10.2 and loot tier sets. Defeat all 9 deadly bosses and Fyrakk himself with our fast Amirdrassil normal raid carry.
Amirdrassil normal boost will be available on day one of the raid's release. We are offering over 10 AtDH normal runs a day, with group loot and armor+tier priority options. New 10.2 sets, achievements, and bosses await you in our Amirdrassil normal carries.
Start time: Flexible / Boost takes: ~1.5 hours.
WoW Amirdrassil normal raid boost includes:
Amirdrassil normal raid run (with various loot modes).
9/9 bosses defeated including Fyrakk.
Chance to get 463 ilvl loot.
Chance for Dragonflight Season 3 normal tier sets.
Achievement Amirdrassil, the Dream's Hope.
Manual service completion.
Our raid calendar only includes runs with group loot. If you want a normal Amirdrassil raid boost with loot priorities, please contact our customer support to specify the schedule.
Before you buy any Amirdrassil NM sell runs, please make sure to take a quick look at the requirements for this service.
Requirements:
level 70;
no specific gear is required.
Normal Amirdrassil, the Dream's Hope boost is one of the best ways to get ready for Season 3 of mythic dungeons and PvP activities.
Amirdrassil NM Raid Boosting Options
Here you can buy Amirdrassil normal clear for any of your characters. However, if you want to enhance your boosting experience it is also possible to customize this service in many different ways.
10.2 normal raid boost will only have one loot option. It is group loot, which might be frustrating for some players. However, it doesn't mean that our opportunities stop there. We have plenty to offer for anyone who is looking for Amirdrassil normal loot. Here are the options:
Group Loot
When you pick this option for Amirdrassil normal sell run, you are free to roll on any item for your spec. This can result in up to 3 items per run without guaranteed loot. You will also get 3 different item choices from Great Vault after the server reset at the end of the week.
Please be respectful: Other customers are following the same rules as you do and the outcome depends on a roll.
Armor + Tier Priority
With this option for Amirdrassil normal run there won't be other customers who roll for the same armor type and tier tokens as you do. However, offset items such as rings, weapons, necks, trinkets, and backs ARE contested. Our team won't roll any items whatsoever. You can select your preferred raid size from 10, 15, 20, and 26 unsaved players. The higher this number is, the more loot each boss will drop!
Please keep in mind that even if you vote "pass" or "greed" on loot intentionally, it still counts toward the guarantee. Items that you lose the "need" roll won't count. If you receive 2 of the same items (items with the same ID), then please trade one of them to the raid leader. Otherwise, all items you receive will count towards the guarantee, even if they are duplicates.
Full Priority Run
By picking this NM Amirdrassil carry option you will be the only customer in the raid. You can even invite and share loot with 1 or 2 friends without any extra payment! All items that drop from bosses are yours. This also includes personal loot items that can be traded to you as well. Raid size and number of loot from each boss will depend on your chosen options.
Please note: Full priority runs along with armor & tier set priority runs are not displayed on our raid schedule, since it is a special type of boost. Please contact our customer support team if you want us to organize such a raid.
| | |
| --- | --- |
| Mode | Loot guarantee |
| Group Loot | - |
| Armor+Tier Priority | Armor type + tier |
| Full Priority Run | All loot from the raid |
Advantages of Amirdrassil Normal Carry
Clearing Amirdrassil raid on normal difficulty, while not hard on its own, can be a frustrating experience with random players who leave the group, take ages before each pull, and are unpleasant in general.
Our Amirdrassil NM carries allow you to avoid these issues and enjoy raiding along with a professional team. Here are some of the benefits that you get from buying Normal AtDH boost here at Boosthive.
Get gear without competition: No need to waste time on competing for gear with random strangers when you can receive it without stress via this service. This is an exceptional option for players who want to save time and have multiple characters that need gear at their disposal.
Learn new strategies: Prepare to raid on higher difficulty by learning the ins and outs of this raid from professionals first.
Raid at a convenient time: It can prove to be challenging to find a normal raid after a few weeks of its release. No need to succumb to the fear of missing out, since with our services you can book a normal Amirdrassil raid run at any time.
These are just some of the benefits of Amirdrassil normal carries. Here we have also prepared a short table with rewards you can expect from AtDH NM boosting.
| | |
| --- | --- |
| Bosses | Normal loot ilvl |
| Gnarlroot | 454 |
| Igira the Cruel | 454 |
| Volcoross | 457 |
| Council of Dreams | 457 |
| Larodar, Keeper of the Flame | 460 |
| Nymue, Weaver of the Cycle | 460 |
| Smolderon | 460 |
| Tindral Sageswift, Seer of the Flame | 463 |
| Fyrakk the Blazing | 463 |
If you want to learn more about booking an Amirdrassil normal boost, here is a detailed step-by-step breakdown of the entire process.
How to book Amirdrassil NM run:
Take a look at the full service description.
Pick your desired loot type and raid size (the bigger the raid, the more loot it will have!).
Check the raid schedule or contact us directly via live chat so we can organize the raid at a convenient time for you.
Finalize the payment to book the raid slot.
Be online around the start time. Our raid leader will send you an invite within 5 minutes of the start time.
You will be summoned to a boss that you have booked, or to the beginning of the raid if you have chosen a full run. You don't need to have any specific gear or consumables.
Important: If you have any questions during the boost, please contact us via live chat on the website or Discord. Please refrain from the in-game messaging system.
If you want to learn more about AtDH normal boosting before the purchase, simply contact us directly. You can do so via online chat on our website, or Discord. Our customer support team consists of real people and is available 24/7. We are always ready to assist.