WoW PvP Boost
Look no further than WoW PvP boosting services if you want to improve your experience with this part of the game. Various incredible rewards are right there for the taking, and we are here to help with that. Our PvP carry is aimed to assist with all aspects of this game mode.
Many people look at high-end PvP rewards as something unreachable and don't even try to go for them. Most of the time, however, they are correct. The skill and time investment required to reach some goals in this mode can be enormous. However, it is also just a couple of clicks away. Get a PvP boost in WoW, and forget about the grind, as our professional teams will be right there to lend you a hand!
Why is WoW PvP boosting so popular?
PvP in World of Warcraft has been around since the very early versions of this game. It has always been the crackling fire of the conflict between the Alliance and Horde. Many other races have joined the faction but as the story of Battle for Azeroth shows there is nothing that can calm down this eternal fight. The PvP is a classic format for every game. It allows the opposing players to dominate, show their true power, expand the potential skill-cap and obviously get high-end rewards, such as elite WoW PvP Sets, cool weapons, and unique titles.
However, PvP is a very skill-demanding activity. It takes a lot of trial and error to start improving in every possible format. Whether you want to crush your enemies in RBG or get to 2200 in 3v3 arena, it is not that easy as it might seem to be. Every PvP activity in wow requires a different strategy, precision, teamwork, and of course your personal class-specific skill. To train and develop those takes a lot of time and effort. However, there is a shortcut - WoW PvP Carry services!
The ultimate PvP players with top-1 standings in multiple PvP seasons are ready to help you reach your WoW PvP goals. They can boost your PvP rating or farm you some wins in Arena and RBG, but most importantly they can actually coach you, understand your gaming style, analyze your strengths and weaknesses and help you improve your PvP abilities! That is why WoW PvP boosting is so popular. It helps you develop your gaming skill. You can learn from professional players. See and pick up their tricks of the trade and use them to get results straight away.
WoW PvP boost self play or driven?
The difference between those two World of Warcraft PvP services is pretty straight forward. Depending on the result you are looking for you can either pay to win and get desired results without even touching your keyboard, or you can show you might and power and rush through hordes of enemies to battle forge your skill and get rewards that you deserve! So let us conclude the pros of each WoW PvP boost types so that to help you select one suitable for your gaming style.
| | |
| --- | --- |
| Selfplay PvP carry | Piloted PvP service |
| Learn from PvP professionals | Great for people with no time |
| Understand and use their strategies | Fast and easy results |
| Get PvP experience | Get rewards stress-free |
| Defeat other players | Great for transmog collectors |
| Have tons of fun! | Good for casual PvP players |
It doesn't matter to what category of players you belong. The WoW DF PvP boosting services work effectively for anyone. Whether you just ran out of time and want to get that weekly arena points cap before the server reset or you are aiming for the PvP Gladiator title - Boosthive professional PvP carry service is right for you.
What PvP boost to choose?
Boosthive has a professional team of game experts, top-level gamers with years of experience, players that will help you with boosting your World of Warcraft PvP skill like no other. Whether you're a seasoned veteran or barely got your feet wet, we have a solution for you.
Most organized PvP battles occur in Rated Battlegrounds (RBG) and in the infamous Arena brackets. While in RBG players fight in larger groups of 10 or more people, Arena is played in much smaller teams, 2v2 and 3v3. Although some aspects of WoW PvP may seem similar each of them requires a different set of skills. Some players tend to do better in 1vs1 situations or duels, making the Arena gameplay more alluring to them. Others prefer the chaos that large group battlegrounds offer. They use tactical moves and PvP strategies to gain an advantage on the enemy, thus preferring the RBG format.
Whichever group you might fit into, one thing remains the same. As you progress higher you encounter more skillful opponents, the games become harder, more challenging, and longer. The win to loss ratio slowly goes down and you start losing the precious rating instead of gaining it. This is one of the reasons we're offering our WoW Dragonflight PvP boost services. With the help of our pro PvP teams, your games will remain fairly easy, the number of wins won't drop and the overall experience would be more engaging and fun.
What exactly do we offer when we say we'll carry you in WoW PvP:
Let us not forget about PvP Achievements, Titles, and mounts that are crucial for every PvP oriented player. Without the common set of achievements in arena and EBG, it would be impossible to find a good premade raid to continue your PvP adventures.
That is why we also offer:
Those and many more delightful services are being offered daily at the Boosthive. Get the boost for your WoW PvP in self-play mode and learn some effective tricks to pawn your opponents in any future season.
We are doing Warcraft PvP carry for more than 7 years now and we can vouch for the reliability of our PvP boosting team! We are very confident in the offered services and the results speak for themselves. Browse through the offers, check our reviews, see what's best suited for you and make your order today. Even if you are looking for a PvP boost for gold, speak to one of our managers and they will find the better option for you!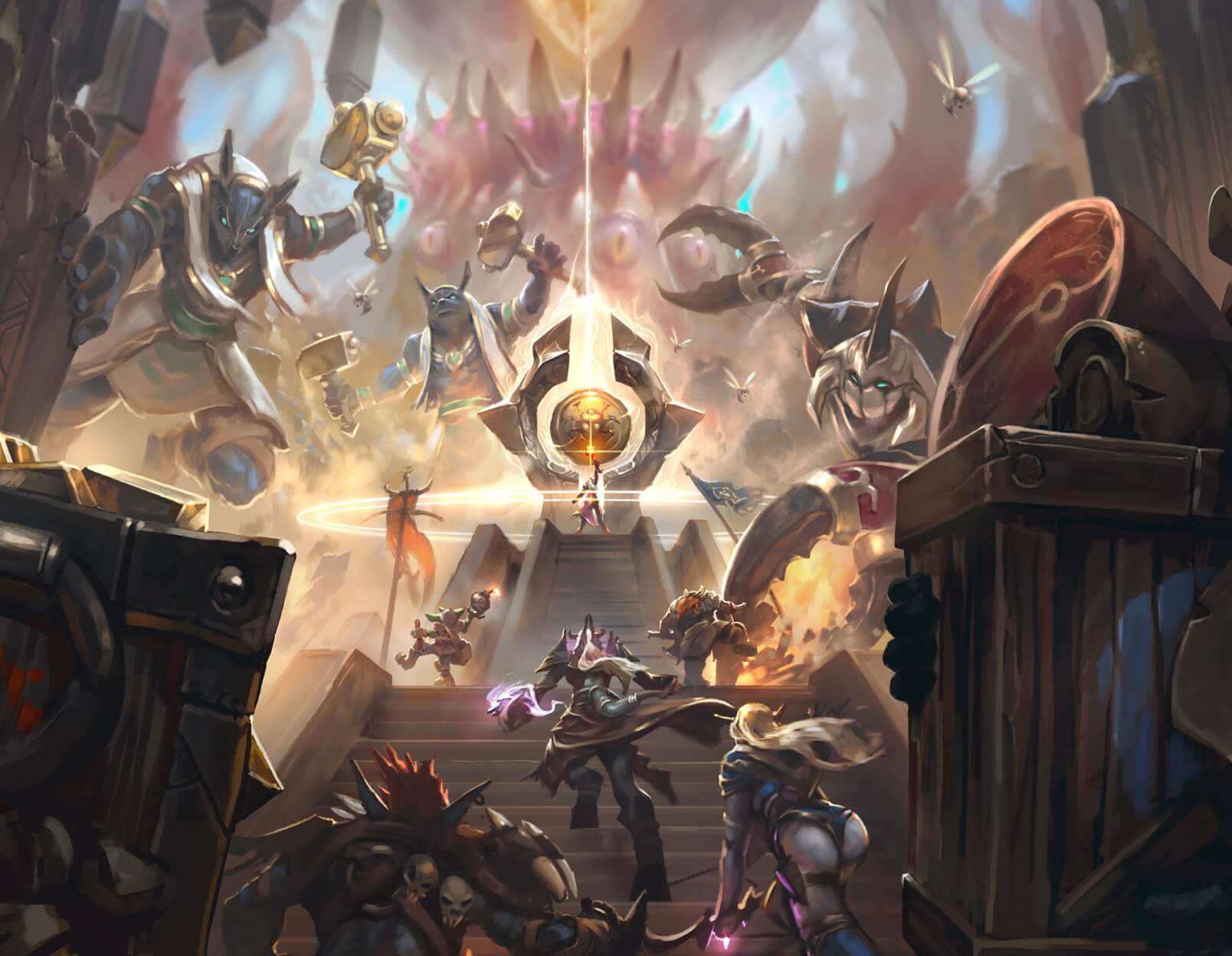 Core Principles
Why Choose Us?
We are constantly improving our services to deliver mind-blowing experiences to our customers for every order, every day
---
completed orders
and counting…
Rated 5 Stars
On REVIEWS.io
Check out our reviews on REVIEWS.io, an independent reviews platform. All reviews are genuine and published in real time.
Read customer reviews
We are online NOW and 24/7
We will contact you and start working on your order within 7 minutes
Only game experts on our team
Every manager, even the owner, has successfully personally completed over 300 orders
We only use safe and time-proven methods
P.S. We'd better miss a $10,000 sale, than risk your account