Gladiator Title Self-play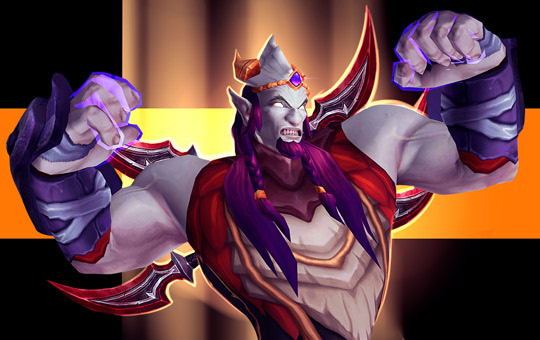 WoW Gladiator Selfplay carry is a service that greatly increases your chances of reaching the top 0.5% of players in WoW arenas and obtaining the Gladiator title. Our team of PvP enthusiasts will help you overcome obstacles on the way to obtaining the desired title.
We understand how important it is for some players to achieve the best in the game, and nothing proves that status better than the Gladiator title next to your name. Undoubtedly, reaching the top 0.5% of players in WoW requires significant effort and a bit of luck. Therefore, we offer you to buy Gladiator titile self play boosting..
Delivery time: 15 hours
Road to Gladiator service inlcludes:
| | |
| --- | --- |
| Option 1 | Option 2 |
| 2 hours of coaching + 14 hours of 3v3 arena | 15 hours of 3v3 arena |
Opportunity to obtain Gladiator title.
Opportunity to receive PvP Tabard and an Elite Weapon Enchant effect if you reach 2100 rating.
Opportunity to get Verdant Gladiator's Slitherdrake mount.
Opportunity to get Embodiment of the Verdant Gladiator skin for your drake.
Great Vault rewards.
Tons of Conquest points.
We are ready to help you obtain the Gladiator title right now. Please write to us in the website chat or contact us on Discord, and we will address your request. Please note that there are certain requirements for this service:
Requirements:
level 70;
you are able to connect with us via Discord;
your PvP gear has at least 476 item level (additional option);
you had at least 2100 rating in previous seasons(if not, please mark an option for an additional coaching hours);
your active participation in PvP battles is crucial. We don't ask for the outstanding results, but striving for the Gladiator title requires teamwork.
Gladiator Selfplay Service
We offer two various paths for those aiming to achieve the Gladiator title in WoW through selfplay:
2-Hour Coaching + 14-Hour 3v3 Arena:
Begin with a 2-hour one-on-one coaching session with a professional arena player, where you'll learn to set up useful addons, create macros, and fine-tune your talents.
Follow this with 14 hours of real 3v3 arena gameplay alongside our professional team.
Please be aware that this option only provides an opportunity to earn the Gladiator title, and your success is significantly influenced by your active participation and performance in the arena matches.
15-Hour 3v3 Arena:
This option is ideal if you feel confident in your skills and don't require any preparatory coaching.
You'll engage in 15 hours of actual 3v3 arena matches with our team of experienced multi-Gladiator PvP players.
As with the first option, obtaining the Gladiator title is a possibility, and the outcome largely depends on your contribution during the arena games.
How Road to Gladiator Works
If you are ready to challenge players in the arena and fight for the Gladiator title with us, you've come to the right place. In our PvP player team, we have true experts with over 10 years of experience in arena play, so we will do everything in our power to make you feel the best player on the arena. Let us briefly explain how the road to Gladiator title looks like:
You place an order for this service.
Be sure to specify all options according to your experience and character.
Complete the payment.
Join us on Discord and don't forget to tell us about your experience, also provide the in-game name of your character.
We will assemble a team of experienced players for you, and you will agree on the boost time and, if necessary, coaching sessions.
We play with your character in arenas until you achieve 50 wins at a rating of 2400+.
Enjoy the unique title if luck is on your side.
As you can see, the process of providing the service is remarkably simple, albeit associated with a small element of luck. From our side, we guarantee that you will meet the requirements to obtain the Gladiator title, but reaching the top player rating will require a bit of luck. That's why we offer the Gladiator selfplay Boost service.
What is a Gladiator Title?
This title is awarded to a player who has reached a rating of 2400+ and has won more than 50 matches in arenas.
Can I Get Gladiator Title Myself?
The Gladiator title is one of the most challenging in the game. To obtain it, you need not only luck but also a well-equipped PvP character, perfect knowledge of class mechanics, and you need to find two more players of similar skill level to compete for rating. Moreover, you need to enter the top 0.5% of the best players in WoW to earn the title.
Can We Play 2v2 Arena to Get the Title?
The Gladiator title is awarded only for victory in 3v3 arena matches.