Season of Discovery Power Leveling Services
Season of Discovery power leveling is a service that allows you to quickly level up to the maximum level without spending your time and effort. On November 4, 2023, Blizzard Entertainment announced a plethora of updates for World of Warcraft, including the Season of Discovery in World of Warcraft Vanilla. SoD is the same Vanilla WoW you love, but with several new features that will interest both old-school fans and new players, especially those who want to know about the leveling in SoD.
Power Leveling in Season of Discovery
Unlike previous iterations of World of Warcraft, whether it's the current content or the vanilla version, Season of Discovery offers players an entirely new approach to character progression. Unlike the traditional leveling, which involved endlessly leveling from 1 to the maximum level, in SoD, content will be given to players incrementally, unlocking every 25 levels.
But that's not all, as Season of Discovery will completely revamp the leveling system, introducing new and unexpected class combinations, such as Mage-Healer, and overhauled dungeons. For example, Blackfathom Depths will become a new raid for level 25 players, featuring new bosses and revamped mechanics.
In addition to dungeons and raids, Blizzard will introduce new mechanics in SoD, such as the Discoveries system, Rune-Engraving, and a reworked talent system.
Discoveries will become a new collecting activity in Vanilla WoW, rewarding players for delving deeper into the game's lore and providing runes.
Rune-Engraving will offer a more detailed character progression system, expanding as your character levels up. You'll earn runes through quests, discoveries, and secrets as you progress in the new season. Essentially, it's like an additional talent tree that allows you to gain more skills for your favorite character.
We understand the vast amount of content the developers have prepared for players in Season of Discovery, and we also recognize that it's the same old Vanilla WoW. That's why we offer you the opportunity not to spend your valuable time leveling and completing all the new activities in the game. Instead, you can enjoy the delicious fruits of Season of Discovery. Purchase power leveling in Season of Discovery and watch your character progress while you relax or attend to real-life matters.
How WoW SoD Power Leveling Works?
We don't hide any details about leveling up your character, so we're happy to share all the specifics with you. The process of leveling up your character is very transparent. Here's a look for yourself:
We level up your character manually, meaning no cheats, bots, or exploits are involved.
Our players are WoW experts with years of experience in both the current version and the vanilla version. They know the best leveling paths, so you can trust them.
Extensive knowledge of the game allows our experts to choose the most optimal leveling route.
For leveling, we use both efficient questing and dungeon runs.
Once you place an order for the leveling service, our expert will dedicate all their working time to leveling your character.
We have responsible and professional WoW players at your service, ensuring you get the best.
We will never ask for your secret question, and leveling is done with all precautionary measures, including VPN usage.
Why Would I Need Power Leveling in Season of Discovery?
Because for the first time in many years, Blizzard has essentially given players an entirely new way to experience their beloved game, which they've known for many decades. In fact, Blizzard managed to create a kind of time machine to provide players with truly authentic feelings of playing World of Warcraft. These are the same feelings when you immerse yourself fully in the game world, make new friends, achieve glorious victories together, and bask in the rays of glory. Trust us, it's worth trying!
Of course, the key mechanics of Warcraft related to character leveling have not gone anywhere, so what you love – the monotonous and tedious level grind – will still keep you from getting real enjoyment. Blizzard has tried to diversify the season of discovery leveling process, but it's much easier to level up to the maximum level right away and then explore the game world at your own pace without worrying that the "train" has already departed. Yes, of course, the maximum level cap at 25 levels will remain for a while because the developers promised that it will gradually increase over time until it reaches 60. Here, it's especially important to keep up with the majority of players in time to avoid missing the fun.
Can You Do Something Extra While Power Leveling in Season of Discovery?
Certainly. Specify all your wishes regarding rune acquisition, discoveries, or anything else. We will do our best to fulfill all your requests to ensure you are satisfied with our services.
Is Powerleveling in Season of Discovery Safe for My Account?
Of course, because we prioritize the safety of our services above all. We fully understand all the nuances that may arise when playing on your account, so we meticulously follow safety measures. We use VPN to ensure that the system has no suspicions that you are playing from a different location. Additionally, we can play during the time when you usually log into the game to avoid any suspicions.
Can I Play as Another Character While You Do the Leveling?
Certainly, but it's important to remember that your playtime should not coincide with our expert's working hours. Attempting to access your account from multiple computers simultaneously will result in disconnections and slow down the season of discovery power leveling service. So, it's a good idea to discuss the hours we can work and when you'd like to play on your own.
Furthermore, you can even arrange that during specific hours, you plan to go on raids, and we won't access your account to avoid interfering with your progress.
Our experts will typically level your character for about 7-8 hours per day, so just let our support team know the exact times when you need access to your account, and enjoy the service.
Can You Keep Me Up to Date With My Powerleveling Process?
Of course, we are always available and ready to help with your questions. You can reach out to us through Discord or through livechat, and we'll inform you about the status of your order. We can also set up a live stream of the leveling process so you can watch in real-time what's happening with your character. We are open to any suggestions for tracking progress, so feel free to contact us through any available means, and we'll find the right solution.
How to Powerlevel Fast in Season of Discovery?
The most optimal way to level up quickly in Season of Discovery is to place an order for the service with Boosthive, where our expert will rapidly level up your character. Here's how you can do it:
Choose the SoD power leveling service you're interested in on our website.
Make sure you've selected the correct region when placing the order.
Specify all the details you may need during the leveling.
Complete the payment and discuss all the details with our manager regarding communication about your order, working hours, the need for streaming, and more.
If you wish to help our expert finish your order even faster than usual, you can assist by taking these actions:
You can prepare in advance by stocking up on flasks, elixirs, and other character-enhancing items.
You can research flight master locations in advance, significantly reducing the expert's time spent on discovering these locations.
You can leave a certain amount of gold on your character, which will be used for expenses related to your character's movement.
Having all these items is not necessary to place an order with us, but it will significantly expedite the leveling process. In any case, we are always ready to level up your character to the maximum level quickly, safely, and efficiently.
Can I Get a Discount for My Powerleveling in SoD?
We are always ready to accommodate your needs when questions arise. If you have suggestions regarding the leveling process and specific details that can simplify the order's execution, we are willing to discuss payment details and create a custom order for you. Simply reach out to us in the chat, and we'll discuss all the details with you.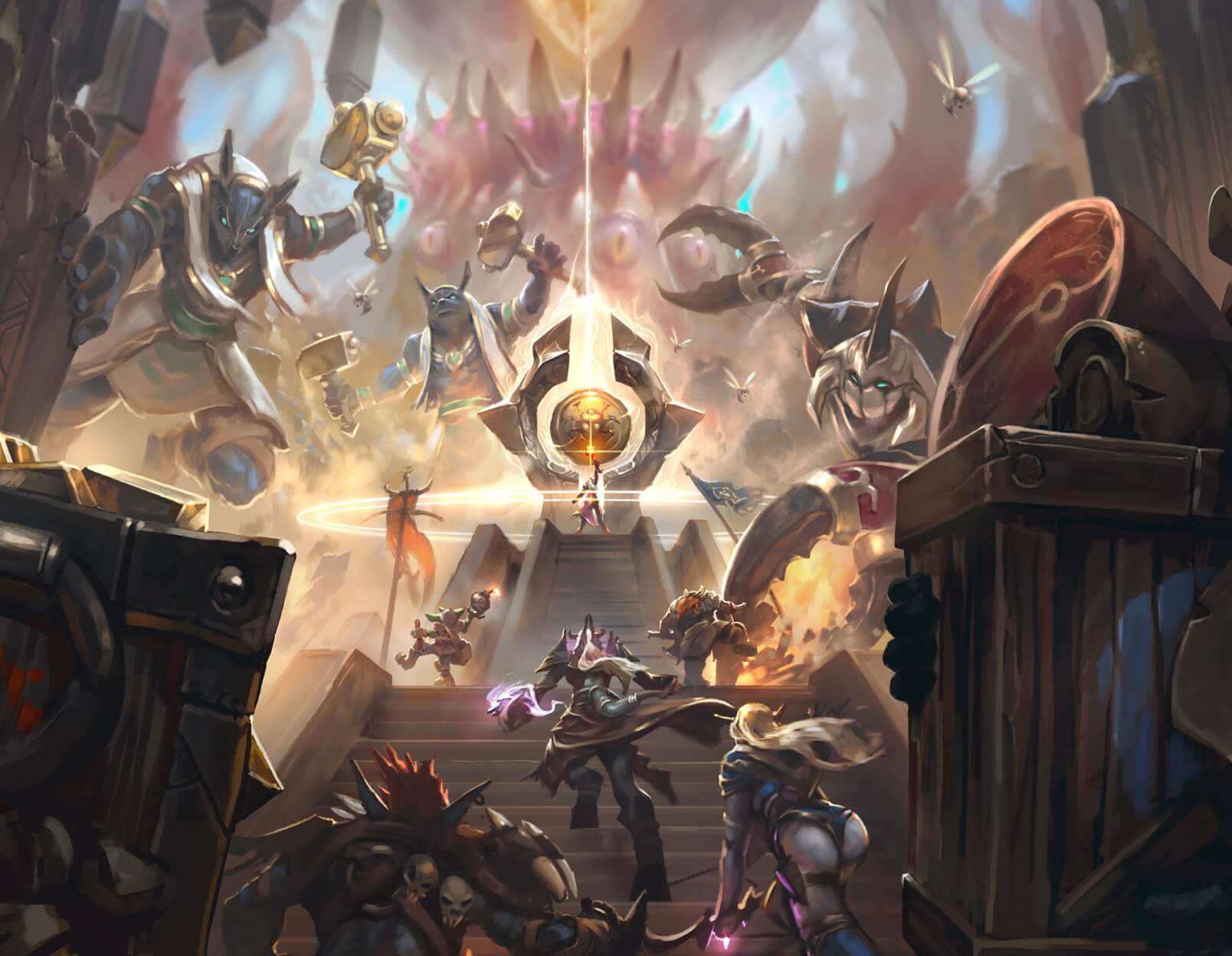 Core Principles
Why Choose Us?
We are constantly improving our services to deliver mind-blowing experiences to our customers for every order, every day
---
completed orders
and counting…
Rated 5 Stars
On REVIEWS.io
Check out our reviews on REVIEWS.io, an independent reviews platform. All reviews are genuine and published in real time.
Read customer reviews
We are online NOW and 24/7
We will contact you and start working on your order within 7 minutes
Only game experts on our team
Every manager, even the owner, has successfully personally completed over 300 orders
We only use safe and time-proven methods
P.S. We'd better miss a $10,000 sale, than risk your account