Trials of Osiris
D2 Trials of Osiris is a weekly competitive PvP event that was re-introduced to the game back in 2020. Previously this unique competition was available in the first version of the game. With the release of ToO Guardians got an opportunity to loot impressive rewards, Trials Engrams, Osiris Armor, and awesome god-rolled adept weapons every week.
Trials of Osiris rewards this week (September 29 - October 3, 2023):
Rank 10, no resets: Cataphract GL3 Heavy Grenade Launcher.
Rank 13, no resets: Upgrade Module x2.
Rank 16, no resets: Igneous Hammer Hand Cannon.
Rank 16, on reset: Ascendant Shard.
Rank 10, one: The Messenger Pulse Rifle.
Rank 16, one resets: Unexpected Resurgence Hand Cannon.

Flawless run -- Adept Cataphract GL3 (Heavy Grenade Launcher)
Trials of Osiris weekly rewards
Every week Trials of Osiris offer player a different map to compete on and a set of guaranteed weekly rewards. This bounty loot includes class items, Trials of Osiris armor, and unique weapons that roll separately for each character. The ToO rotation is impossible to predict and it can be only seen when appeared in-game.
As you can see the rewards are powerful and it is the main reason why Trials of Osiris are so hard to complete. The better you are in PvP the better loot you can get from this weekly event. If you struggle with it yourself we can offer you to get our professional help and hire a pro gaming team to help you with completing the flawless.
Further, you will find more information about how to beat the ToO and win as many games as possible, in addition to the main concept of this activity and some professional tips and tricks.
How Trials of Osiris works?
This unique PvP crucible mode would seem very familiar to D2 veterans as many of the rewards came straight from that version of the game. However, some of the rules and features got a reshuffle to make this activity more action-packed and fun for all types of Guardians.
Whether you are a veteran player or a recent one you can enjoy this PvP mode if you qualify for some of its requirements. So what you should know about the Trials of Osiris? Here is a short easy-to-grasp guide on the main features of this crucible activity.
Trials of Osiris basic information:
ToO is playable every weekend starting on Friday (1 pm EST);
the event finishes on Tuesday same time;
it happens at the same clock as Xur;
Trials of Osiris is a competitive 3v3 PvP mode with elimination rules;
the rewards have a random rotation that can't be foreseen;
every week the map changes making Trials more fun;
Players will need a pre-made fireteam to join;
Basically to put thighs simply after you enter the trials with your ticket you will have to fight battles against the opposing team and try your best to make 7 victories to earn flawless and receive the greatest rewards of all. However, before rushing into the battle have a look at the requirements ToO has and see if you comply with them.
How to unlock Trials of Osiris?
Being a major competitive PvP mode - ToO is a hard thing to get into and Guardians have to show their might before competing with the best teams in the world of D2. Here are the requirements to unlock and participate in the Trials of Osiris.
Players should be at least 1801+ Power level to enter.
The Valor rank of Legend should be reached.
50 opponents have to be defeated in the elimination playlist.
The Trials ticket should be purchased.
Entry Pending Quest has to be acquired.
With all those steps completed worthy Guardians are allowed to proceed and enter the Trials within the pre-made fireteam of 3 players. As the fight begins there will be no returning point but fighting your way to victory. Apparently, it is not an easy task and lots of players struggle at this point missing out on some powerful rewards.
In order to simplify the trials, one of the passages can be purchased that will allow players to have some bonus perks during their victory run. Here is some information about how passages work.
What are Trials of Osiris Passages?
Passages are the special aid for players that aim to fight their way to the Lighthouse. They were introduced in the latest version of Trials and greatly reduced the difficulty of the runs. There are 5 base passages that give specific bonuses. Players can equip only one Passage at a time. Changing the passage will result in a reset of the progress.
It is beneficial to purchase one Passage per ToO ticket. The price of such a bonus would consist of:
25,000 Glimmer;
15 Legendary Shards.
That is not a cheap thing to buy but it can help players to earn much more powerful rewards while gaining more wind during the run. So what exactly does each Passage do? Here is your answer.
| | | |
| --- | --- | --- |
| Passage Type | Availability | Bonus Effect |
| Mercy Passage. | Always available. | Forgives one loss per ticket. |
| Ferocity Passage. | Always available. | If you have zero losses, your third win will count as two wins. |
| Confidence Passage. | Unlocked after going Flawless. | Grants a bonus reward from the Flawless chest. |
| Wealth Passage. | Unlocked at five wins. | Earn more Trials Tokens from completing and winning Trials matches. |
As you can see Trials Passages are a great way to boost your progress and earn some additional loot or experience. And even if you struggle with wins you can still get some powerful rewards using the Trials Enigrams and ticket rewards.
Trials of Osiris Reward System
Can't reach Flawless and feel bad about it? Nothing to worry about there! First of all, you can always get great help from our professional fireteam that will help you to get those 7 wins streak in no time while coaching you in the process. Secondly, there are other ways to get rewards in Trials the best one of them is farming the Trials tokens and trading them at Saint-14 for some powerful loot.
The important thing to note here is that Trials Enigrams exchange for tickets can only award you with the item rolls that you have already received during your Trials runs. Meaning the more gear you got from this event the less likely you will get the exact item you need.
Additionally, there are ticket rewards that you can earn by placing more wins on your ticket increasing the quality of your end of Trial rewards:
Three wins - Tier 2 Powerful gear (minor Power boost);
Five wins - Tier 3 Powerful gear (major Power boost);
Seven wins - Pinnacle gear (biggest Power boost).
All rewards in trials are weekly meaning that you can only get them once per week and after that, you only can farm out the random rolls on items with every other completed ticket.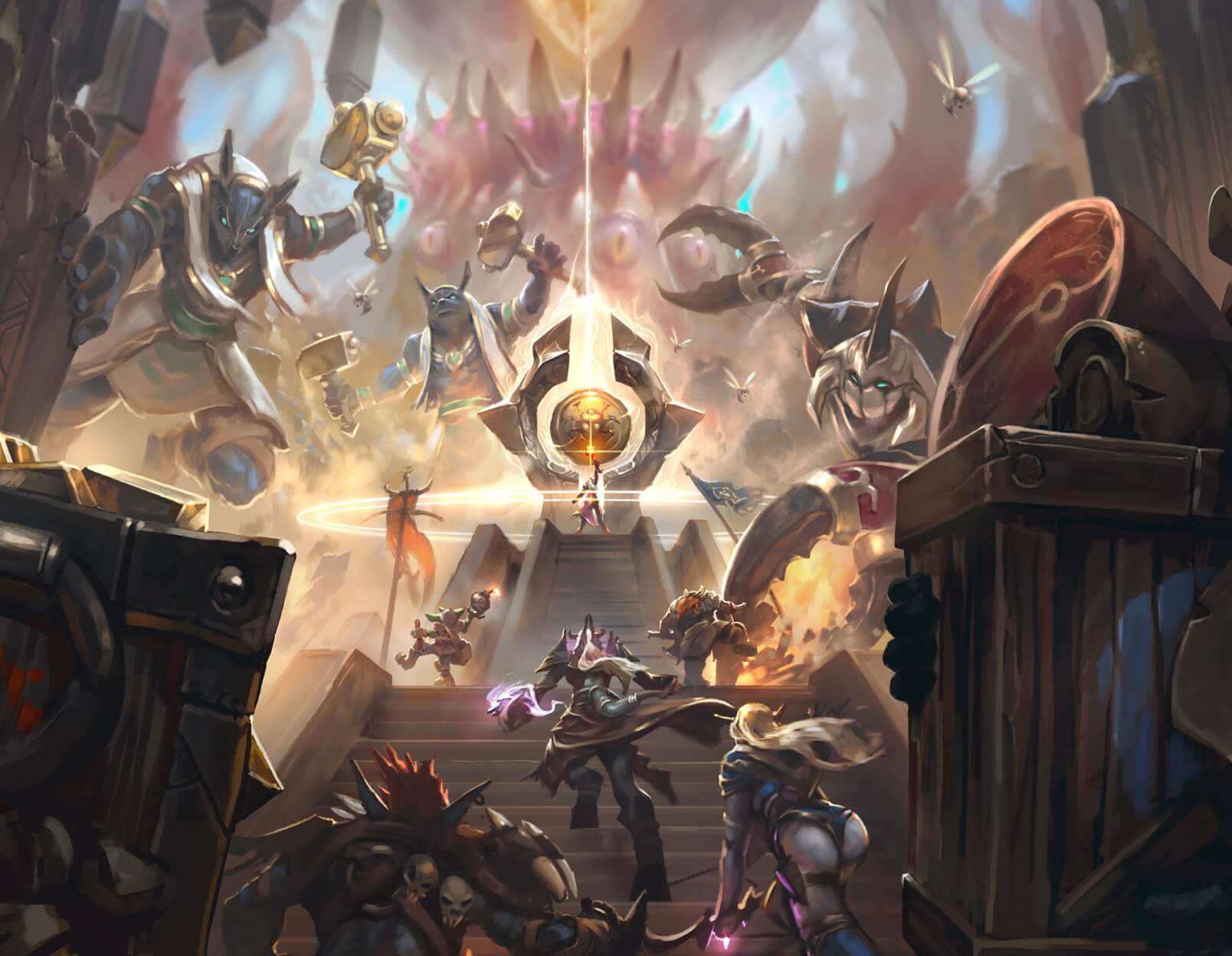 Core Principles
Why Choose Us?
We are constantly improving our services to deliver mind-blowing experiences to our customers for every order, every day
---
completed orders
and counting…
Rated 5 Stars
On REVIEWS.io
Check out our reviews on REVIEWS.io, an independent reviews platform. All reviews are genuine and published in real time.
Read customer reviews
We are online NOW and 24/7
We will contact you and start working on your order within 7 minutes
Only game experts on our team
Every manager, even the owner, has successfully personally completed over 300 orders
We only use safe and time-proven methods
P.S. We'd better miss a $10,000 sale, than risk your account