WoW Achievements
Achievements in World of Warcraft are a crucial part of character progression. Players are often rewarded with titles, cosmetics, or even mounts for completing them. Some achievements have a ridiculous difficulty or tedium attached to them, while at the same time having a good reward that is hard to pass on. That's exactly where we come into play. If you decide to buy WoW achievements, our professional team will help to get all the exciting rewards without having to spend any time or nerves on a boring grind.
Types of achievements to buy in WoW
World of Warcraft offers many various types of achievements, all of which have their rewards and difficulties in obtaining. Here are just some examples of how dissimilar they can be.
Solo achievements - These achievements can be done solo, and most of the time they represent some sort of challenge or reputation grind.
Group achievements - In order to achieve those you will need a group because completing these achievements without a group just isn't possible.
Raid achievements - One of the hardest types of achievements to complete. Requires a full raid of skilled people and even then the success is not guaranteed. Modern premade group finder helps with gathering groups for ongoing content, but it is hard to assemble like-minded people to go for older achievements. Even when everything is ready such runs are hard to manage since lots of people don't know how specific achievements work thus failing a lot.
Seasonal and rated achievements - Those are usually time-limited and can only be obtained during a current season that lasts several months. These usually include Mythic+, PvP and other rated achievements. When the season comes to an end such achievements become unobtainable. That's why our achievement boosting service is a great choice to get everything done in time.
Meta achievements - This type requires players to complete multiple tasks and achievements from a single zone or one particular content update. Think about it as a bundle of achievements, after completion of which you will get more achievement points than usual. Oftentimes meta-achievements also reward players with prestigious mounts, titles, and other cool items,
Scenarios - those are the achievements that are awarded for the completion of story elements of the game. Those are especially time-consuming and boring for people who are trying to get to the endgame content but are forced to watch this expansion's story (which, let's be honest is quite mediocre) unfold.
As you can see each type of achievement has its own unique quirks and requires doing completely different things to get all the achieves. Many of the achievements are downright impossible to do without hours of preparation or a team of skilled players by your side, and this is exactly what we help with.
WoW Achievements Guide
Developers keep adding achievements to World of Warcraft with every expansion. The list of achievements has grown to a truly incredible size during 18 years of its development. As of now there are more than 3 thousand achievements in the game. All achievements are divided into 13 categories. Each achievement category is entirely different from the others and has its own unique requirements. Let's take a look at the types of achievements that World of Warcraft has to offer.
Character - These achievements are focused around your character's base game progression and are usually simple to complete.
Quests - This category is all about questing and story. Each expansion has its own subcategory here, and the player is usually required to complete thousands upon thousands of quests if they strive to unlock every single achievement in this category.
Exploration - If you like taking in beautiful sights and scenery in WoW, this is the category for you. Clearing the world map from the fog of war is the main point of this category. Visit all the continents, explore them thoroughly and achievements are yours!
Player vs. Player - One of the hardest categories of achievements to complete. Often requires a high level of skill from both the player and their team (which they will need if they wish to obtain rewards from this category). Despite being one of the hardest to complete - this category has many of the greatest rewards that the game has to offer.
Dungeons & Raids - High skill requirements for both player and their team is also the case here. In order to defeat grand foes that lurk in raid instances with all the requirements for the achievements players will need a lot of skill and dedication. This category also yields amazing rewards for many of its achievements.
Professions - This one is all about the grind. Gathering, crafting, and everything in between. Tedious and boring, for the most part.
Reputation - If you thought that professions are grindy, you haven't seen the Reputation part of the game. Often time-gated, boring, and tedious, these achievements will require you to waste hours upon hours of your life on mindless completion of daily and weekly quests, as well as mob grinding.
World Events - here you can buy achievements in WoW that are centered around various in-game holidays. Many of the holidays in the game also align with real-life holidays, and not everyone can spend this time in the game.
Pet Battles - Practically a copy of another popular game series mechanically. Collect pets and battle other players to get rewards. While fun in the beginning it quickly turns into a nightmarish grind that will last for hundreds of hours if you wish to accomplish everything in this category.
Collections - Just like the game suggests this one is centered around collecting rare things and cosmetic pieces.
Expansion Features - Garrison farms in WoD, War Effort in BFA, or covenants in Shadowlands - these and many more are considered to be the expansion features. Just like with reputation, expansion features are often time-gated and generally unpleasant to grind for.
Feats of Strength - Secret achievements that can only be obtained by the most dedicated players. The difficulty for many of those achievements is downright cruel, while some are physically impossible to earn nowadays, and they stay in the game as a relic of an old era. Feats of Strength are worth no achievement points, however, they earn you the most respect from fellow players, as well as nice rewards.
Legacy - Old and no longer obtainable achievements. Unlike FoS achievements in this category are completely obsolete due to changes in the game that made them impossible to get.
As you can see many of the achievement types either require ridiculously high skill in the game to get all the rewards or a very long and tedious grind that just isn't fun to do. We can eliminate both of those issues by our achievement boost service. Skip all the tedium and hardcore and jump straight to rewards!
Why choose Boosthive as the WoW achievements service provider?
There are many reasons to pick Boosthive over any other service, but here we highlighted some of them.
Our team is experienced, knows all aspects of achievement grinding in the game, and is always ready to help you with the boost or information.
We complete all possible achievements and offer custom services (even the achievements that are not listed on the website).
Boosthive helps to determine what achievement should be done next on your character to achieve the biggest benefit and get the best rewards.
Our players provide a live stream of the boost, as well as daily updates if you wish to receive them, so you will always know the progress of your order.
We care about your account and use only the safest methods of boosting. Those methods include the usage of a VPN and the completion of the service by hand only.
There are more than 3000 different achievements in WoW. Some of them are very easy and take literally 5 minutes to complete. Others require the help of mighty allies or months of tedious farming. However, if you buy WoW achievements you can just get the reward without the headache of everything that has to be done in order to achieve it.
Our support team is online 24/7. Contact our support if you need any help and we will assist you with any request at any time of the day (or night!). Get your World of Warcraft achievement service today and see just how useful and effective it is for yourself.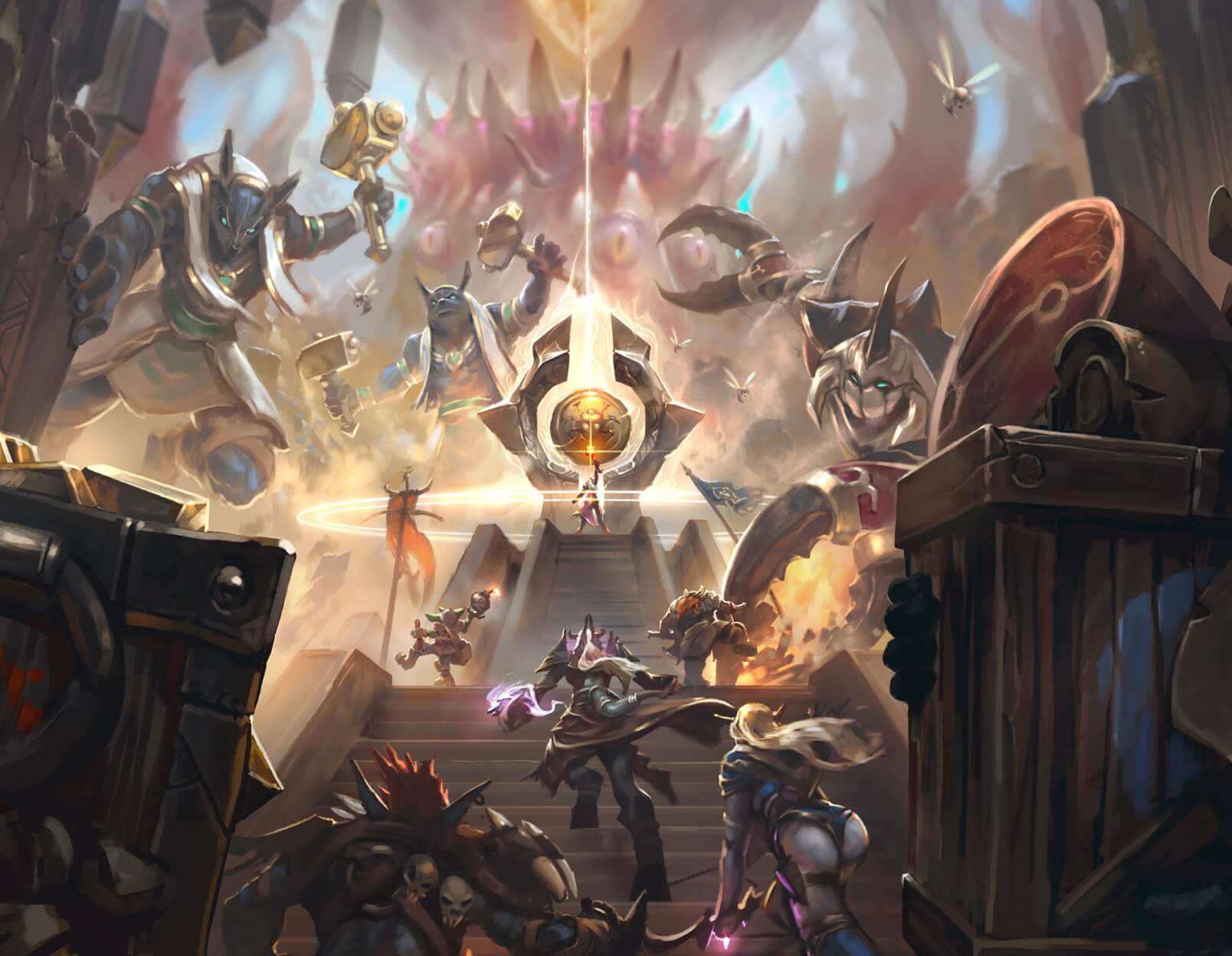 Core Principles
Why Choose Us?
We are constantly improving our services to deliver mind-blowing experiences to our customers for every order, every day
---
completed orders
and counting…
Rated 5 Stars
On REVIEWS.io
Check out our reviews on REVIEWS.io, an independent reviews platform. All reviews are genuine and published in real time.
Read customer reviews
We are online NOW and 24/7
We will contact you and start working on your order within 7 minutes
Only game experts on our team
Every manager, even the owner, has successfully personally completed over 300 orders
We only use safe and time-proven methods
P.S. We'd better miss a $10,000 sale, than risk your account