Pilgrim's Bounty Achievements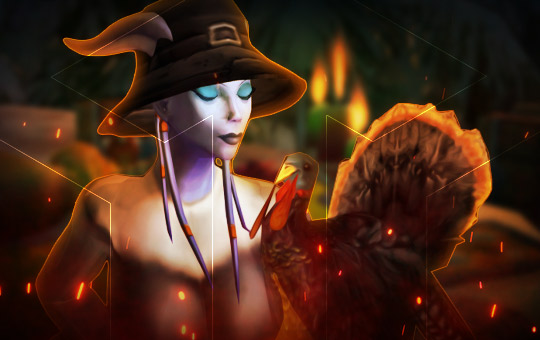 Pilgrim's Bounty is a yearly in-game festival of food and sharing taking place in World of Warcraft in November. It is a world event with a thanksgiving theme. It offers players lots of quests, fun activities, and achievements to complete. Buying Pilgrim's Bounty achievements will help you to boost your points score and forget about the grind this festive season.
Pilgrim's Bounty carry includes:
Pilgrim meta-achievement.
Battle pet - Turkey Cage.
x9 achievements with 100 achievement points:
Unique title the Pilgrim.
Boost takes: 1-3 days.
You can customize your order and pick target achievements that you want us to complete. The most annoying one is Turkey Lurkey as it requires finding rogues from different unpopular gaming races.
Requirements:
Pilgrim's Bounty Achievements Boost
Every world event in WoW brings a lot of joy to players together with some cool rewards, presents, toys, and other collectibles. However, most of them are not that easy to get. There are several reasons to get the Pilgrim's Bounty boost.
Buying it for "the Pilgrim" title.
Complete all achievements for score boosting.
Get toys and other collectibles.
Complete the Pilgrim's event for a yearly meta.
Apart from the Pilgrim's transmogrification set and an adorable Frightened Bush Chicken companion pet, this festival gives players a way to escape some of the everyday WoW activities and enjoy some community time.
However, most of the quests and achievements might take a little longer to complete and those players who have limited gaming time can find it difficult to cope with everything during this time. No worries, Boosthive got you covered!
Buying the full completion of the Pilgrim's Bounty Achievements will allow you to skip the boring parts of the festival and still enjoy all the rewards and boosted achievement point scores. Feel free to ask our 24/7 available managers about this festive, Pilgrim Bounty guides that our boosters use and any other WoW related questions.