Glory of the Vault Raider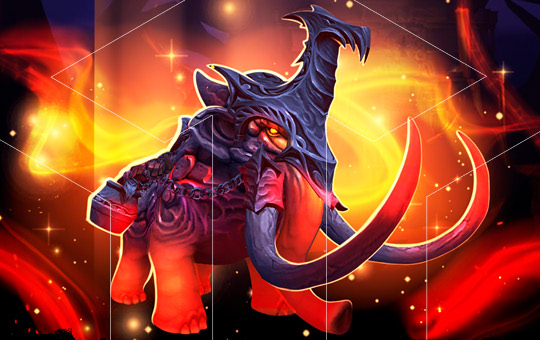 Glory of the Vault Raider boost provides players with a full run through the first raid of the Dragonflight expansion - Vault of the Incarnates while completing all 8 required achievements along the way. The reward for this is unlocking meta-achievement Glory of the Vault Raider, as well as a cool Raging Magmammoth mount.
This meta-achievement requires not only a deep understanding of all mechanics for each boss but also a well-coordinated team that is willing to go for the achievement. Finding a team is usually the hardest part of any PvE-related activity in this game, and this is exactly what our service helps with. Buy Glory of the Vault Raider achievement to get it without any stress, with a professional team of players. Vault Glory runs are available in both the US & EU regions. It is always possible to check our schedule and book a run for the time that is most suited for you.
Boost takes: 1-2 hours / Start time: flexible schedule.
Rewards for buying Glory of the Vault Raider carry:
Meta-achievement Glory of the Vault Raider.
Epic mount Raging Magmammoth.
105 achievement points.
Defeating all VotI bosses on normal difficulty.
Our team completes all the achievements for Glory of the Vault Raider in a specific order to speed up the service completion.
Here is the list of achievements that will be completed during the Glory of the Vault raider boosting:
We offer our Glory of the Vault Raider carry services to all players, however, please make sure to take a quick look at the basic requirements for this service.
Requirements:
level 70;
no specific gear requirements;
following instructions from the team (for the selfplay option).
Buying Glory of the Vault Raider Achievement Boost
Purchasing Glory of the Vault Raider is the fast, and stress-free way to obtain this prestigious PvE meta-achievement, as well as the Raging Magmammoth mount that goes along with it. With the help of our professional guild, you will be able to secure this achievement and a mount in no time.
With the selfplay option, our team can also explain boss encounters, mechanics, and everything else you need to know to become better at raiding this instance. If you have any questions about Glory of the Vault Raider boost, or simply want to know more about buying Raging Magmammoth - don't hesitate to contact us! Our customer support is available 24 hours a day and is always ready to assist.