WoW RBG Boost
Rated Battle Grounds (RBG) boost is a great way to gear up for the more challenging rated PvP in WoW. Buying RBG carry will surely allow you to gain a lot of honor and conquest, while the rating, obtained during the boosting will guarantee you new high item level items every week. If you are looking for the fastest way to gear up your main character or one of your alts on EU or US realms, the RBG boost that we have for sale is your way to go!
Why buy WoW RBG Carry?
The Rated Battle Grounds is one of the most challenging PvP activities in the entire game as it requires a lot of people to participate, extrema coordination, and overall high skill of the team. Therefore not everyone can reach the desired rating and get those precious RBG rewards.
Here are some common reasons why more and more players tend to purchase the PvP RBG carry rather than doing them themselves.
Lack of playing time as RBG usually takes much longer than arenas.
Lack of premade raid to participate in this minimum of 10v10 activity.
Lack of experience and skill in Rated Battle Grounds.
Low Combat Rating and lack of PvP Gear required to join.
Need to maintain the rating before the weekly reset.
Required RBG achievement boost and titles carry.
Whether you're looking at our RBG services because you have no time to do it yourself or don't have enough people to do it with, our RBG carry team of experts has the right solution for you. We have successfully carried many players to their desired ratings, many of which are now returning customers. Now, with Boosthive, you finally have an option to get the wanted ranks, PvP titles, artifact appearances, and much more. Buy our Rated Battlegrounds service today and experience the ease with which we accomplish all your goals.
Fast RBG Boost Description
Our professional PvP boosting that includes the RBG carries are done by an experienced team of players that have years of gameplay time behind their backs. They are well geared and so co-played together that they can predict the tactical moves of each other and the opponent's team. Therefore we offer you to buy the RBG carry from them to experience this high-level of gameplay yourself!
Our RBG boosting service works of EU and US realms and done in self-play mode to secure your account and deliver the best PvP experience. The boosting of rated battlegrounds that we offer for sale has some unique perks that are not offered by other sellers.
Here are some of the advantages of buying WoW RBG from Boosthive:
we 100% guarantee the completion of your PvP RBG carry;
you will get the desired rating right up to 2400+;
our team will deliver the boost in a self-play mode;
we provide both RBG US and RBG EU types of boosting;
RBG carries available for Horde and Alliance factions;
we can guide you and train you to improve your performance on RBGs;
our RBG carry can be customized to suit your needs;
we perform both, rating and win carries.
WoW RBG boosting by Boosthive removes all potential problems by offering a professional, expert service. Witness high-quality gameplay, with exceptional team organization and communication skills. The best thing is, you leave everything to us. Full roster, balanced, optimal class mix, experienced players, real-time plan execution, high-rank strategies, we have it all. You could almost say we should have named the service RBG 2400 boost, considering how efficient we are.
To start the process, first, you contact us and settle upon the terms of the RBG boost service. Whether you want wins only, going for a certain rank, or have some other, specific goal in mind, you can talk freely to our live support and come to an agreement. After all the details have been decided on, we can begin. And remember, we do all the hard work so you don't have to!
WoW RBG Boost Rewards
Buying any boosting service in WoW should result in some awesome rewards and our RBG service is not an exception. When you decide to purchase our presessional WoW RBG service you are looking to get the following:
required standing earned by a professional RBG carry the team;
clean manual RBG boost without win-trading and 3rd party programs;
elite PvP achievements such as General/Marshal and High Warlord/Grand Marshal;
424 ilvl pvp gear on high RBG rating boosts;
other RBG achievements and titles.
If you want to know more about our services or want to enquire if we offer RBG boost for gold, you may contact our 24/7 available managers and they will be glad to answer any of your questions.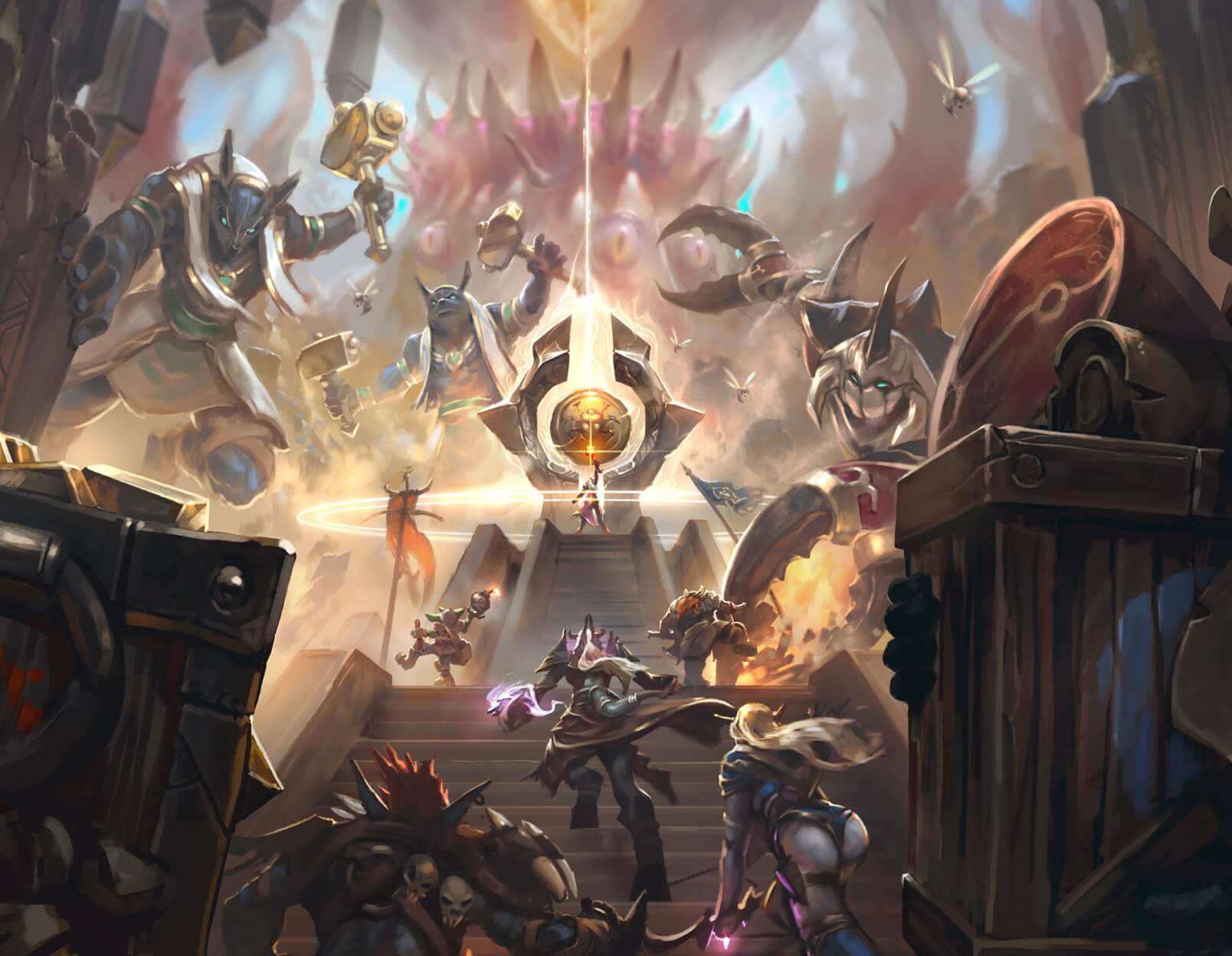 Core Principles
Why Choose Us?
We are constantly improving our services to deliver mind-blowing experiences to our customers for every order, every day
---
completed orders
and counting…
Rated 5 Stars
On REVIEWS.io
Check out our reviews on REVIEWS.io, an independent reviews platform. All reviews are genuine and published in real time.
Read customer reviews
We are online NOW and 24/7
We will contact you and start working on your order within 7 minutes
Only game experts on our team
Every manager, even the owner, has successfully personally completed over 300 orders
We only use safe and time-proven methods
P.S. We'd better miss a $10,000 sale, than risk your account