The Fastest WoW Powerleveling service
Why would you waste countless hours leveling up your World of Warcraft character, when you can spend them on the more exciting end-game content? With the power level wow service offered by Boosthive, you will not only get the fastest max lvl character but surely make it cheaper and safer than anywhere else. We have been professionally powerleveling characters in WoW for the past 8 years and can guarantee the best possible WoW leveling quality. Apart from our professional experience, we provide you with the best, most flexible, and custom-tailored WoW power level offers for your in-game character, where you stay in total control of the process.
Power leveling in WoW
Nowadays, World of Warcraft leveling system has been reviewed in the Shadowlands expansion. Currently, it requires the regular WoW player to level a character from 1-70 by doing such things as questing, dungeon farming, grinding and events. Overall this process can take few days to complete, especially if one is just starting to play WoW: Dragonflight or decided to return to Warcraft after a while.
The WoW power leveling service from Boosthive is a combination of the most effective game mechanics, performed by our professional players with years of experience. Such powerlevel allows your WoW character to be carried straight to top-level in a matter of hours! It could be hard to believe for a novice player, but World of Warcraft offers a variety of experience gaining opportunities, which, when used in combination, result in the fastest WoW power level experience.
Being hardcore gamers ourselves, we at Boosthive, understand how boring and disengaging leveling process could be, especially if you are just starting your World of Warcraft journey, or leveling up a second or third "Alt" character. We all have real-life, we are all human after all. Therefore we offer you the best alternative, with our fast wow powerleveling, you will be able to carry your own day-to-day business, while we take care of your in-game character leveling.
How it works
You may ask, how exactly do you power level my character in WoW? And why is it so faster than the regular leveling? It is a very good question and we will present you with a brief guide on how we do it:
We never use any third-party programs, everything is done by hand;
Our power levelers know exactly what to do, as they are professional gamers with lots of experience;
Knowledge of the gaming content allows them to skip some non-essential activities and focus on the fastest experience gaining mechanics;
We use all sorts of leveling mechanics in combinations: questing, repeat dungeon runs, time walking, etc. This way your character will get the maximum effectiveness from the powerleveling.
If you plan to buy the WoW powerleveling for your "Main" character, we would recommend you to select the questing and campaign options as it will save you even more time in the late-game.
After we agree on the timing and strategy our player will delegate all his time into power leveling your character to the max level.
We choose only the experienced and trained power leveling experts to guarantee the fastest results;
We never ask your security question and protect your account through all possible means, including VPN.
Why is WoW power leveling so popular?
The reason is pretty simple - World of warcraft and, especially, Dragonflight expansion has most of the interesting social content concentrated at the maximum level (late-game stage). The time you spend to get there while solo questing and grinding level after level is practically wasted. You are not playing an interesting and exciting game that WoW is until you level up your character to the maximum level.
WoW Powerleveling service solves a number of problems that developed in-game during the course of its history. The lengthy and boring character development process that can seem overwhelming at certain times, making players search for something to speed it up and enjoy the end-game content faster, have fun with high-level friends, and feel the real progression. WoW Power leveling service was made exactly for this purpose, to combat the boring parts of the game and make the leveling process pass in a blink of an eye.
Safety
Yes, it is a perfectly safe and protected service! Our team is very keen on the security and safety of your account, as well as the whole power leveling process. That is why we use VPN software, localized in such a way that it mimics your gaming location. Additionally, you get to decide at what times of the day we should play and we follow your instruction to the very last detail.
Can I play on my account while leveling?
Of course, you can, but not at the same time with your driver. To avoid disconnects and slowing down the leveling process, we make sure to agree on the playing schedule. We work 24/7 and can play flexible hours so that you receive your wow leveling at the exact time you want it.
I have a raiding schedule, can I play my account during the raid-time?
Most certainly you can, with the agreed power level schedule you are free to access your account any time you want, outside of the agreed hours. Approximately for the well-performed fastest powerleveling service, our players need about 7-8 hours on your in-game account a day. Just negotiate all the details with our manager in a live chat and enjoy the service.
How can I track the power level process outside of WoW?
We are always 24/7 online and ready for service, therefore you can receive updates via any preferred communication methods: Discord, Skype, or live chat. Additionally, we can provide you with a private Live stream on Youtube or Twitch so that you can watch one of our experienced players power leveling your character in WoW.
For any other possible update and tracking solutions, feel free to contact our live support. They are always open to new suggestions.
How to order WoW power-leveling service to maximize its effectiveness?
As always with the Booshive, it is a pretty straightforward process:
You select the WoW powerlevelling on our website;
Please double check your region setting to select a correct EU / US server;
Choose all the options to customize your leveling order for your needs;
Proceed to checkout and speak to one of our managers about updates, account access, stream, and the schedule.
In order to buy the fastest power leveling service in WoW and increase its effectiveness, you can perform the following steps:
Buy and upgrade all Heirlooms you can. They speed-up the experience gaining by a substantial amount.
Having potions and similar, short term power increases are more than welcome. Every little bit helps!
Needless to say, having all flight paths explored, dramatically lowers the time needed for order completion.
Having spare gold always helps, at least for a mount purchase, as traveling without one increases the time of leveling.
Although those little things help the process, you can most certainly do without them and just let our professional team take your character to level 70 in a fast, safe and effective way.
Can I get my wow power leveling cheaper?
Boosthive has always been a client-oriented service provider. Therefore if you want to get your wow power leveling cheap and fast we can find the best option for you. We will agree on the best price that covers your full WoW power-level package and one of our managers will create a custom order for you. Just chat with us, tell us your needs and requirements and allow us to get you the fastest power leveling service in WoW with the guarantee of a safe and effective accomplishment.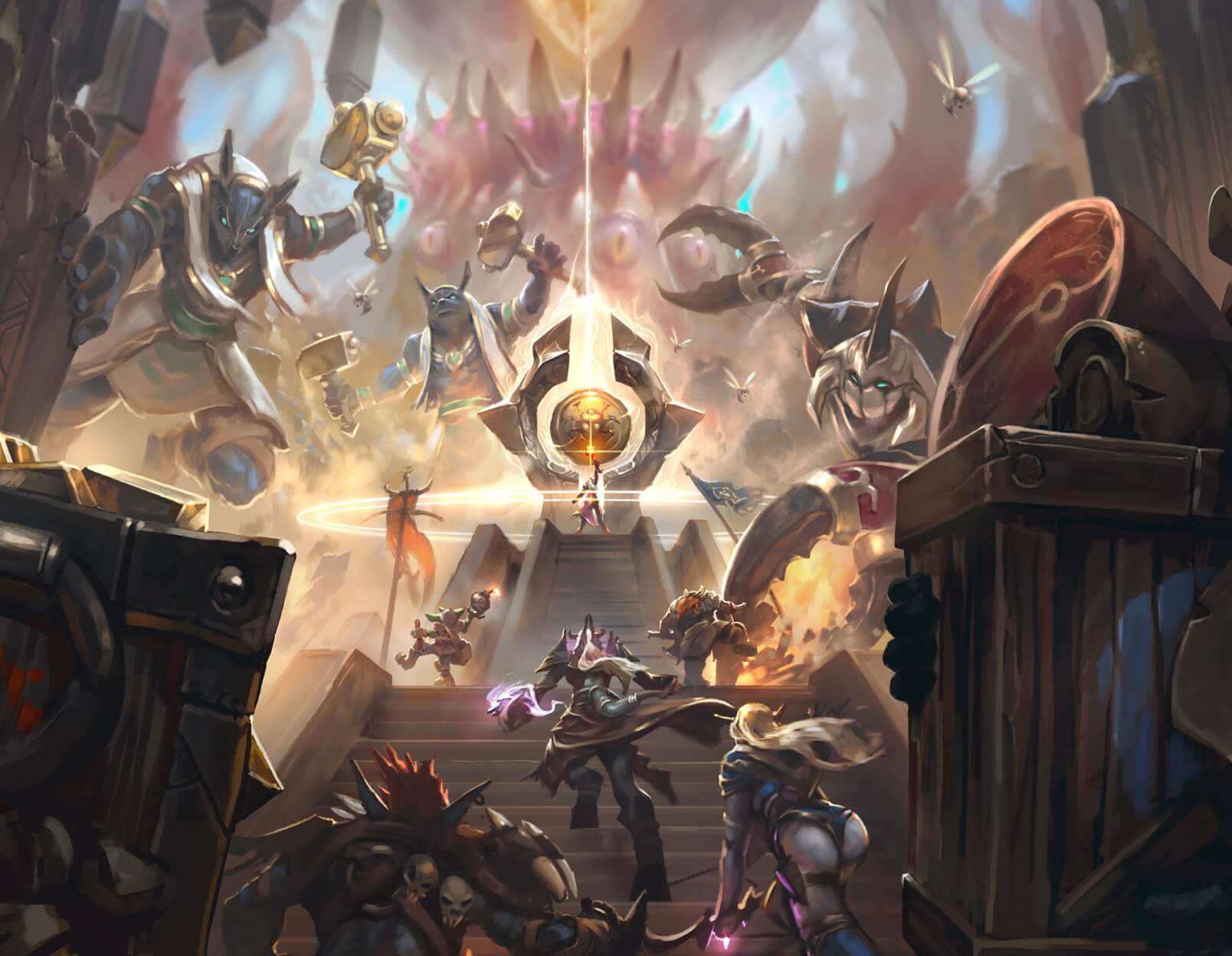 Core Principles
Why Choose Us?
We are constantly improving our services to deliver mind-blowing experiences to our customers for every order, every day
---
completed orders
and counting…
Rated 5 Stars
On REVIEWS.io
Check out our reviews on REVIEWS.io, an independent reviews platform. All reviews are genuine and published in real time.
Read customer reviews
We are online NOW and 24/7
We will contact you and start working on your order within 7 minutes
Only game experts on our team
Every manager, even the owner, has successfully personally completed over 300 orders
We only use safe and time-proven methods
P.S. We'd better miss a $10,000 sale, than risk your account