Dragonflight Campaign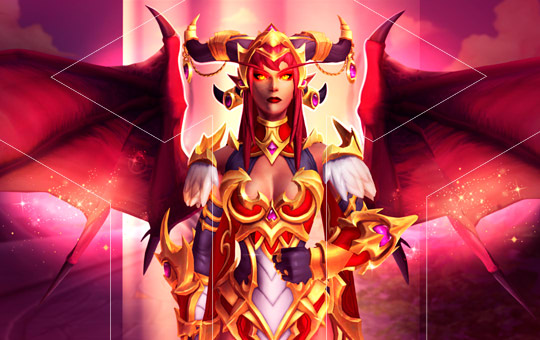 With the start of Dragonflight patch 10.0, players will venture into forgotten Dragon Isles and start a new adventure there. Our Dragonflight campaign boost will help you to skip the boring parts of this story while getting a lot of additional rewards in the process. Each chapter will be connected with different Dragon flights and reveal more information about past and future events.
Buying Dragonflight campaign also helps to boost some Dragon Isles renown as well. Several chapters are only unlocked after you reach certain reputation thresholds with new factions. This is also included into our Dragon Isles campaign boosting service.
WoW Dragonflight campaign carry rewards:
9/9 chapters of patch 10.0 story.
Some renown with Dragon Isles reps.
Learn more about all Dragon flights.
Achievement Friend of the Dragon Isles.
Several perks unlocked on the islands.
Additional option: main story & side-quests completed.
Gold, resources and other rewards that drop during the boost.
Boost takes: 5-6 weeks.
Dragonflight campaign wasn't fully tested on the beta and several chapters and plot twists are a complete mystery. As well as requirements and thresholds to progress through the story. However, Boosthive has enough experience, so we predict Dragon flight story to take at least 5 or 6 weeks to progress through. However, this can change.
Despite that, buying Dragonflight campaign service guarantees and early start right on the first weeks of the 10.0 patch release. Make sure not to miss anything new!
Requirements:
70+ level;
main story (4 zones) completed;
World quests unlocked.
Patch 10.0 Campaign Boosting Explained
The story of Dragonflight is just unwinding and new plot twists are going to be revealed for the champions of Azeroth. Who will become the new leader of the Black Dragonflight? Will Nozdormu become Murozond? What is Alexstrasza's plan? New systems and perks were added for players to take part in during main storyline of expansion.
If you're uncertain how to complete the full Dragonflight campaign or where to find free time to grind all the required renown thresholds in order to progress further, Boosthive is here to help you. With our 10.0 campaign boost that we have for sale, our boosters will assist you in completing the full storyline. Moreover, we will get enough renown to progress further, so you won't need to worry about it. Explore the wonderful Dragon Isles in the profess, get cool achievements, valuable resources and recipes and even more!
Already finished few chapters? Simply contact our customer support via online-chat, Skype, or Discord and we will be happy to provide a custom offer. The team is always online and working 24/7 and will be happy to help with any questions or difficulties.