Druid Form Customization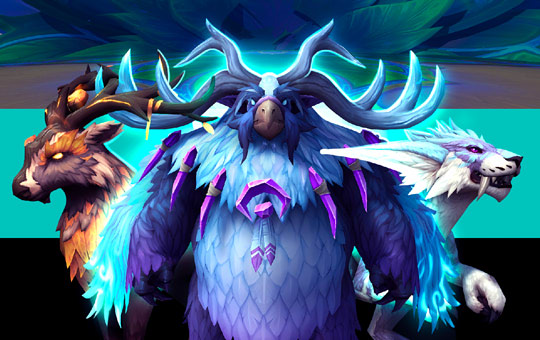 Druid Form Customization unlock is a boosting service to get all or chosen druid form appearances coming in Dragonflight Patch 10.2. These items drop from rares, treasures and bosses across Emerald Dream. Buy Druid Form Customizations from us to get them in the shortest time possible and change your bear, cat, moonkin travel, flying or even aquatic forms.
Start time: 15 minutes | Boost takes: 3-4 weeks for all appearances.
WoW Druid Form Customizations boost includes:
All or chosen customizations unlocked for druid forms.
Emerald Dream activities completed.
Other loot that might drop during the boost.
You can select custom forms to unlock on your account or simply buy them all at once with a single bundle! Before purchasing Druid Forms in Patch 10.2, please have a look at the basic requirements of this service.
Requirements:
70 level;
druid character;
this service is piloted.
How It Works
Druid Customization unlock service is a customer-friendly solution for everybody looking to re-fresh their Dru appearance. Here is the short step-by-step guide on the whole boosting process.
Select the forms you want us to unlock.
Proceed to checkout, finalize the payment and fill all necessary info.
Our managers will contact you within 4-7 minutes to set everything up ready for the Druid Form boosting.
We will make a list of all items that you've purchased. The team will complete various 10.2 activities that can drop new Druid Forms.
We will be completed them daily by defeating rares, completing puzzles or finishing Superbloom event.
You still can play during the boost, we won't be playing 24/7 on your account.
Once all the appearances are collected, we will inform you.
That's it! Enjoy your new customization for your Druid in 10.2. In case you have any questions before buying Druid Form Customization unlocking service, feel free to contact us via live chat, or discord. We work 24/7 and will be always happy to help with any questions or provide a custom offer on request.