Maruuk Centaur Reputation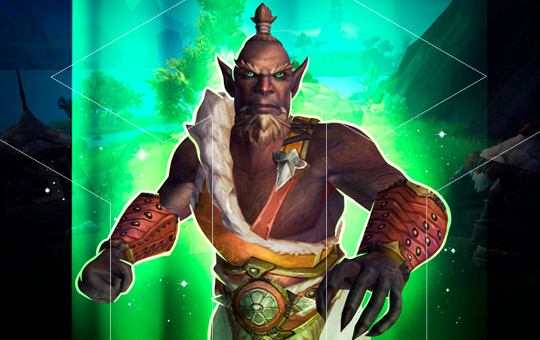 Estimated time for boost
: 
30 days
Estimated time for boost
: 
30 days
Maruuk Centaur boosting is a great way to get this faction's renown quickly, efficiently, and without any stress. Progress with this faction will unlock many unique rewards for players, such as pets, cosmetics, and quality-of-life improvements. Our Maruuk Centaur renown farming will deliver the fastest completion of all 25 levels of renown with this faction.
With the introduction of a new renown system in Dragonflight, the reputation grind has become more convenient, but still requires a lot of time and effort. Our Maruuk Centaur renown boost will cut down the tedious grinding from your experience, leaving time to enjoy parts of the game that you like.
WoW Maruuk Centaur rep farm rewards:
Renown level up to 25.
Dragonflight mount customization cosmetics;
Hoofhelper battle pet;
Joining the Khansguard achievement (25 renown).
Various transmog options.
Useful abilities for open world.
Boost takes: ~1 renown/1-3 days.
There are more than a couple of ways to earn renown with Maruuk Centaur, and we use the most optimized routes in order to achieve the fastest service completion possible.
Please make sure to look at the minimum requirements for Maruuk Centaur farming service before making a purchase.
Requirements:
level 70;
Dragonflight expansion.
How to Buy Maruuk Centaur Reputation Boost?
With this step-by-step guide, you can purchase Maruuk Centaur renown grind
Check out the requirements for the Maruuk Centaur rep farm.
Select the level of reputation that you wish to achieve.
Finalize the payment.
Wait a couple of minutes for our customer support team to get in touch.
Relax and enjoy your Maruuk Centaur renown grinding service.
In case you want to add something else to your service, or have any questions regarding the Maruuk Centaur boosting services, don't hesitate to contact us! Our customer support team is always available and can be reached 24/7. You can contact us via online chat, Discord, and even Skype.
Maruuk Centaur Rewards
With our Maruuk Centaur renown boosting you can receive different rewards depending on reputation level. Let's check out some of the more intriguing rewards that come with Maruuk Centaur rep grinding services.
| | |
| --- | --- |
| Renown lvl | Rewards |
| 6, 15, 19 | Mount customization for Dragonriding |
| 8 | Hoofhelper battle pet |
| 14 | Eagle mail network to receive mail anywhere on the Dragon Isles |
| 24 | Unique combat chest armor |
| 25 | Unique Maruuk Centaur title |
All of these rewards will be useful not only for collectors but for every player who decides to see the content of the new expansion to its fullest.
Maruuk Centaur reputation farming services are performed by hand. No bots or other types of software are ever used to gain an advantage. Boost Maruuk Centaur renown with Boosthive, to achieve maximum reputation level with this faction in the shortest time possible.