Valdrakken Accord Reputation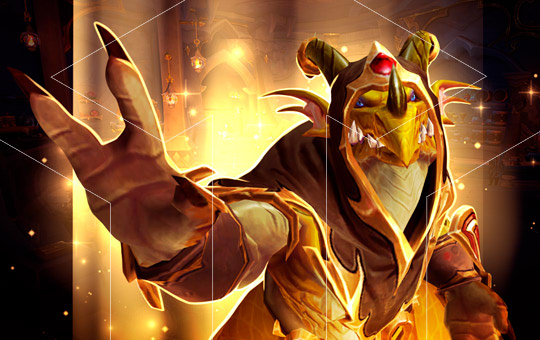 Estimated time for boost
: 
37 days
Estimated time for boost
: 
37 days
Valdrakken Accord boosting is designed to increase renown with this faction as fast as possible. By increasing the renown with Valdrakken Accord players will unlock various cosmetic items for both their character and Dragonflight mount, along with toys and various gameplay features. Our Valdrakken Accord renown farming service is the fastest and easiest way to grind reputation with this faction.
It takes a lot of time and effort in order to max out the renown with any given faction, even with the new reputation system. Our Valdrakken Accord renown boost is designed to help players to get the rewards from this faction without having to waste hours of their time.
WoW Valdrakken Accord rep farm rewards:
Renown level up to 30.
Crimson Proto-Whelp and Magic Nipper pets;
Various useful abilities, crafting patterns, and cosmetics.
All of the Flights achievement (renown 30).
Boost takes: ~1 renown/1-3 days.
There are many various ways to earn reputation with Valdrakken Accord, and our services use the most optimized routes that guarantee service completion in the shortest time possible.
Please make sure to look at the minimum requirements for Valdrakken Accord farming service before making a purchase.
Requirements:
level 70;
Dragonflight expansion.
How to Buy Valdrakken Accord Reputation Boost?
In order to get your Valdrakken Accord rep boosted in the shortest time possible, all you have to do is follow this step-by-step tutorial.
Look at the basic service requirements.
Select the rep level you wish to reach.
Finalize the order.
Wait a couple of minutes for our manager to contact you.
Enjoy your Valdrakken Accord rep farm.
You can contact our customer support team 24/7 to ask any questions that you might have, or add something extra to your order. It can be done via online chat, Discord, or even Skype. Enjoy your favorite aspects of the game instead of a monotonous grind with our Valdrakken Accord renown boost.
Valdrakken Accord Rewards
Each level of renown boosted with our Valdrakken Accord services brings various different rewards. Let's take a look at some of the more interesting out of all of them.
| | |
| --- | --- |
| Renown lvl | Rewards |
| 9, 15, 21, 25 | Mount Customization cosmetics for Dragonriding |
| 18 | Pets: Crimson Proto-Whelp & Magic Nipper |
| 21 | Valdrakken Accord Tabard |
| 30 | Title "Ally of the Dragons" |
Every player can enjoy these rewards, no matter if they are a casual player or a hardcore collector. Our Valdrakken Accord reputation farming services are always performed manually, without the use of bots or cheats. Your security is our main priority. Get a Valdrakken Accord renown boost, and receive all the amazing benefits of this faction as quickly as possible.