Iskaara Tuskarr Reputation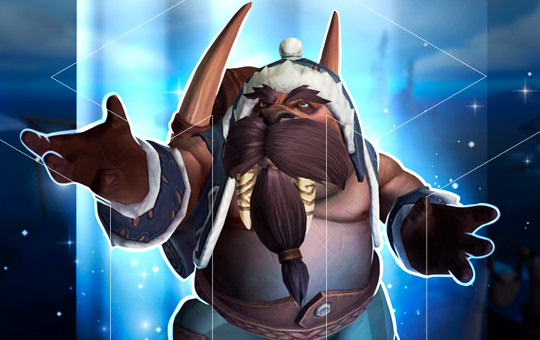 Estimated time for boost
: 
37 days
Estimated time for boost
: 
37 days
Iskaara Tuskarr boosting is the fastest way to increase renown with this new faction in the new Dragonflight expansion. This faction's rewards are focused on fishing tools and cosmetics, as well as mounts and pets. Iskaara Tuskarr renown farming services will help to get all the exciting rewards without having to sink hours of time on grinding.
While the reputation system has been completely overhauled, it is still a chore for many players, especially considering the amount of time it takes to max out any given faction. Our Iskaara Tuskarr renown boost is designed to eliminate this issue, and allow players to enjoy parts of the game they like the most, instead of rep farming
WoW Iskaara Tuskarr reputation grinding rewards:
Renown level up to 30.
Tons of daily & weekly activities completed.
Ottuk mounts and pets;

Purple Ottuk Pup and Blue Timbertooth Pup pets;

Honorary Tuskarr title.
Various useful abilities, crafting patterns, and cosmetics.
Joining the Community achievement (30 renown).
Boost takes: ~1 renown/1-2 days.
Our Iskaara Tuskarr boosting uses the most optimized routes in order to achieve the fastest service completion possible. All of this without using bots, or any other software to gain an unfair advantage, only efficient routing, and the skill of our players.
Before buying Iskaara Tuskarr farming services please make sure to take a quick look at the minimum requirements.
Requirements:
level 70;
Dragonflight expansion.
How to Buy Iskaara Tuskarr Reputation Boost?
If you decide to purchase Iskaara Tuskarr renown grind, the process for it is quick and simple. All you need to do is follow this step-by-step guide, and watch your renown getting maxed out in no time.
Check out the requirements for this service.
Pick your desirable renown level.
Finalize the purchase at the checkout.
Wait for 2 to 7 minutes for our customer support to get in touch with you.
Relax and enjoy your Iskaara Tuskarr rep farm.
If you want to ask some more questions or add something extra to your service, you can always contact us! Our customer support team is available 24/7 and is always ready to assist. You can reach out to us via online chat, Skype, or Discord. Enjoy parts of the game that you truly like instead of the monotonous grind with our Iskaara Tuskarr boosting services.
Iskaara Tuskarr Reputation Rewards
Players get numerous useful advantages by using our Iskaara Tuskarr renown boosting. Rewards are separated into different levels of progression with this faction. Let's check out some of the more compelling things that players can unlock with Iskaara Tuskarr rep grinding services.
| | |
| --- | --- |
| Renown lvl | Rewards |
| 7, 13, 19 | Mount сustomization for Dragonriding |
| 9 | Whiskuk & Blackswimmer Timbertooth pets |
| 21 | Tuskarr Tabard |
| 24, 30 | Mounts: Scouting Ottuks, War Ottuk |
| 30 | Title "of Iskaara" |
These bountiful rewards, along with others, can be enjoyed both by hardcore collectors, as well as casual players who want to see everything Dragon Isles have to offer. Buy an Iskaara Tuskarr renown boost, and enjoy getting all of the great rewards quickly, and stress-free.