Nokhudon Hold Leveling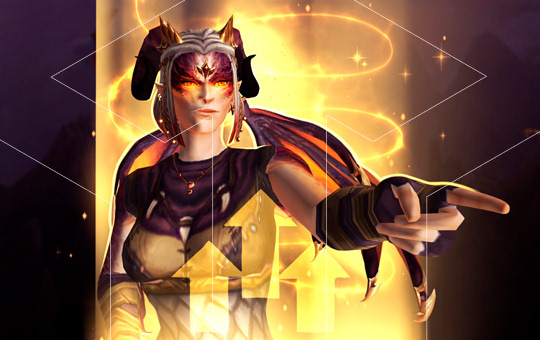 Estimated time for boost
: 
2 hours
Estimated time for boost
: 
2 hours
Nokhudon Hold leveling boost is one of the most convenient ways to get to the endgame of Dragonflight fast and without having to go through the tedium of grinding. It is especially useful for people who already have multiple characters, and simply don't want to go through the early game again. Nokhudon EXP farm is the best option for both new and returning players.
Nokhudon Hold powerleveling service will save you from having to replay the same quests you already did before, and simply rush your character to the fun part of WoW in a matter of hours. With War Mode enabled, it takes less than 9 hours to reach the max level starting from scratch. Leave Nokhudon level boosting to us, and enjoy the activities that are actually fun without having to grind to reach them first.
Nokhudon level boost includes:
The desired character level reached.
A bunch of gold and items obtained during the boost.
Selfplay mode is available.
Piloted mode is available.
Boost takes:
10 to 60: ~4h.
60 to 70: ~3h (2 hrs for express).
Important: Before you buy Nokhudon XP grind, please make sure you have a character of at least level 10 and above. However, if you don't have one, it isn't an issue. Simply contact our customer support team via live chat, and we'll make sure you get Nokhudon Hold power leveling done in the shortest time. Here are some other basic requirements for this service.
Please note, that all additional options (raid, dungeons etc.) work only for 1 character of your choice (in case you decide to purchase bundle Nokhudon lvl boost).
Requirements:
level 10+ character;
Dragonflight expansion purchased;
active WoW subscription.
We offer additional options for the Nokhud power leveling service. They include a Heroic run of VotI, or mythic +15 weekly dungeon to get some juicy rewards from the Vault. VotI run will give your fresh character an opportunity to receive some sweet 389-402 item-level PvE gear. Mythic weekly dungeon will add a nice 411 ilvl item to your weekly vault instead.
How Does Nokhudon Leveling Works?
Before you decide to buy the Nokhudon XP farm, you might be wondering how the service works, and how it allows you to get a character to the endgame this fast. Nokhudon Hold is a place that can be found in Ohn'ahran Plains, a zone newly added in Dragonflight expansion.
The Nokhudon EXP farm is quite simple, as this zone has infinitely respawning mobs that can be farmed nonstop for great chunks of EXP. Our geared booster will take care of these mobs as fast as possible, and all that there is left for you is to relax and see the numbers on your EXP bar go up.
Fast Power Leveling in Nokhudon Hold
Nokhudon Hold level boost can be completely hands-off for players since they won't be needing to get involved in it personally. Our team can take of everything for them. However, selfplay is also an option for players who prefer to take a part in their boosting process.
If you decide to go with the piloted mode, however, we can also offer a live stream of your Nokhudon leveling boost. Just keep in mind that it has to be requested before the run starts, so our team has time to get everything set up.
If you have any questions about the Nokhudon Hold EXP farming boost, or want to add something extra to it - don't hesitate to reach out. Our customer support team is available 24/7 and can be reached via Skype, Discord, and live chat. Cut out the tedium and grind from your game together with Boosthive!