Loamm Niffen Reputation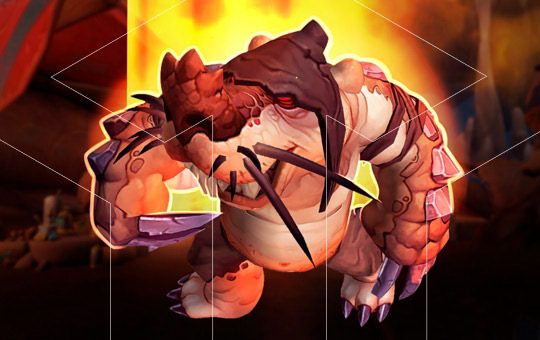 Estimated time for boost
: 
21 days
Estimated time for boost
: 
21 days
Loamm Niffen reputation boost will help you to get max out renown with this faction of cute underground creatures as fast as possible. By leveling renown with Loamm Niffen players can gain access to a plethora of cosmetic items for their characters and dragonriding glyphs, along with crafting recipes, toys, and even gameplay features.
If you are not a fan of the new reputation system, but still want all the rewards, then our Loamm Niffen renown boost is exactly what you are looking for. Get all the exciting rewards without having to waste your time on farming Niffen reputation yourself.
WoW Loamm Niffen rep farm rewards:
Loamm Niffen renown level up to 20.
Various toys and pets.
Various crafting recipes.
Cosmetic items and dragon customization.
Boost takes: ~1 renown / 2-4 days.
There are different ways of increasing reputation with Loamm Niffen, and our professional teams use the most optimized routes that ensure the fastest service completion times. Please make sure to take a quick look at the minimum requirements for Loamm Niffen rep farming services.
Requirements:
level 70;
Dragonflight expansion;
Zaralek Cavern daily activities unlocked.
How to Buy Loamm Niffen Rep Boost?
If you want to get your Loamm Niffen rep boosted as quickly as possible, then all you have to do is follow this short step-by-step guide.
Check out the requirements for the Loamm Niffen rep farming.
Select the desirable renown level with Loamm Niffen.
Proceed to the checkout.
Wait a couple of minutes for our customer service team to contact you.
Enjoy your Loamm Niffen reputation boosting!
If you have more questions about Loamm Niffen renown farm, simply contact our customer service team via Discord, Skype, or live chat on our website. We work 24/7 and are always ready to ask all of your questions and assist in all ways we can.
Loamm Niffen Rep Farm Rewards
Boosting Loamm Niffen rep will provide you with plentiful rewards. We've compiled a list of some of the best rewards that this faction provides.
Best Loamm Niffen rep rewards:
| | |
| --- | --- |
| Renown level | Reward |
| 20 | Enchanted Wyrm's Shadowflame Crest |
| 18 | Morsel Sniffer Mount |
| 5, 13, 19 | Various Drakewatcher Manuscripts |
…and a lot more!
Both casual and hardcore players of the game will find something interesting to collect. Our Loamm Niffen rep farm is performed manually by players, without using 3rd party software or bots, so you can rest assured that your account is secured. Get a Loamm Niffen rep boost and forget about tedious farming monotony, because we will take care of everything for you!
Boosting Loamm Niffen rep will provide you with plentiful rewards. While the exact list isn't currently available for the public, we will update this page as soon as the info goes live.