Legion Class Hall Campaign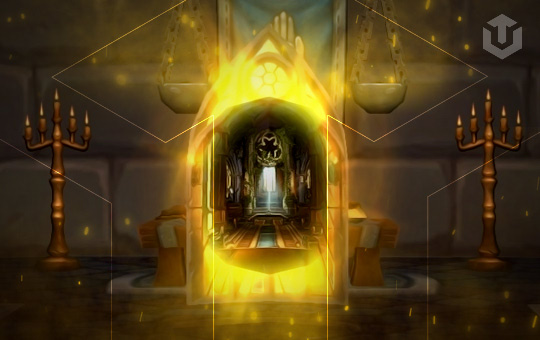 Buying the Legion Class Hall campaign carry is the fastest way to complete the Glorious Campaign achievement. Back in the day Legion had added a new feature with its order halls but made it quite lengthy and currently a bit outdated. But rewards from purchasing the Order Hall boost that we have for sale are still awesome in the current expansion!
WoW Legion Class Hall Campaign Carry ETA: ~ 24 hours.
Save time, skip boring quests and get a 100% guarantee on your Class Order Campaign completion!
Legion Class Order Hall boosting service includes:
start within 30 minutes since order;
achievement A Glorious Campaign completed;
unique Legion artifact skin;
requirements for Legion class mount quest fulfilled;
all extra loot and currency dropped;
private Livestream;
Class Order campaign in World of Warcraft: Legion expansion was the key mission that all characters had to accomplish. It opened a whole range of precious rewards including the ability to get the Legion specific mount. We offer you to buy the fast completion of all Class Hall quest done by a professional team of boosters.
It is a great reliable service that will definitely suit your need, however before rushing to purchase the Class Order Campaign carry please check out the requirements for this type of service.
Requirements:
45+ level;
Legion WQs unlocked (additional option if not).
Class Campaign Boost Description
The main question we get from our clients regarding the legion questing orders is "How to start the Class Hall campaign in Shadowlands?" and we carefully answer that with a detailed plan of action that one should take to arrive at the end of this lacking excitement, time-consuming questline.
Apart from being different for every class, the Order Hall questline starts right with the first scenario of the Legion and continues through all the key phases of this expansion. Rather than wasting your precious time and doing the outdated quests, we offer you the best Class Order Campaign boost with the following awesome perks:
fast and efficient boosting team knowing everything about Order Halls;
any WoW class is welcome including Hunter and Mage Order Halls campaigns;
flexible boosting time and suitable schedule;
24/7 support during the full time of the Order Hall carry;
private Livestream upon request;
elite VPN for additional account security.
As you can see we do our best to deliver high-quality boosting services even for the past expansion. With that said we wanted to mention that our experienced carry teams had completed hundreds of Legion Class Hall orders for all kinds of WoW in-game classes including Death Knight, Rogue, Priest, and Shaman Order Hall boosts.
Buying the Class Order Hall Campaign
Apart from A Glorious Campaign achievement and the first part of the Legion Class mount obtainment buying the WoW Order Hall carry allows playest to get the unique appearance of the artifact that they might have missed during the past days of this expansion.
Rewards are still very attractive even in the current ongoing expansion, therefore we still have the cheapest and fastest Class Hall boosting service for sale that can be easily obtained by following these steps.
How to buy the Order Hall Campaign in WoW Legion?
locate the product and go through the description and requirements;
check the options available and this class mount if you want one;
proceed to checkout and place your order;
you will be instantly contacted by our manager to settle all the details;
after that your Class Hall boosting will take place;
relax and enjoy your time while we take care of the rest;
as soon as Order Hall carry completed we will notify you;
you now have everything you ordered so have fun and enjoy your game!
With all those perks and our ability to offer you one of the best prices on the market, you can rest assure that Boosthive is a great choice for your Order Hall boosting endeavor.