Darkmoon Faire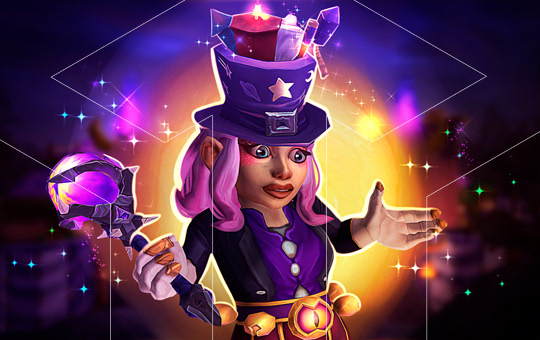 Darkmoon Faire is the monthly carnival-like event in World of Warcraft. Being a regular activity it offers players to loot lots of collectibles, cosmetics, and other unique items. Buying Darkmoon Faire boost will allow you to skip the boring grind, reputation, and ticket farm and get all Darkmoon goodies as fast as possible.
Darkmoon Faire carry options:
All Darkmoon achievements:

Custom Darkmoon achievements

- pick the ones you're missing.

Darkmoon Daily quests:

8 daily games quests/per day, x56 in total during one event;
+250 Darkmoon Faire reputation for each quest (2000 rep per day).
lots of Darkmoon Prize Ticket;
chance to loot Darkmoon Whistle toy.

Darkmoon Prize Ticket farm:

any amount of Darkmoon Prize Ticket;
maximum amount x281 Tickets per month;
can be done on alts and transferred to your main.

Darkmoon Faire mounts:
Boost ETA: 1-2 months for full Darkmoon package.
Darkmoon Faire is happening every 4 weeks. We need to complete at least 2 events to get all the achievements. Our team will be finishing all the activities, achievements while the event is active on live servers.
There're many other cosmetic rewards available on Darkmoon Faire. In case you want to order a specific pet or toy, you can always contact us in the online chat and we will be happy to help you with all your requests.
Requirements:
Darkmoon Faire Achivement Boost
Darkmoon Faire is the most achievement-packed holiday in WoW. Buying every achievement on Darkmoon Faire will save you weeks and even months of constant farming and hundreds of failed attempts to complete all of the unique attractions. Our professional booster has complete every event and ground every item to deliver the perfect Darkmoon Faire boosting service.
But wait! There is more to Darkmoon Faire farming! Don't miss out on Darkmoon items and collectible farming.
Darkmoon Faire Cosmetics and Collectibles
Cosmetics of all sorts, costumes, wizard hats, and magical staffs, toy tanks, and unique gadgets all that is available with our all-in-one Darkmoon Faire cosmetics boost. Pick any item or an item set, chose any toy and our carry team will deliver that. Never seen before order customization, build up your own boost by selecting what exactly do you need from Darkmoon Faire.
Don't miss out on the monthly ticket farming and the unique useful toys to jump that Korthia gap! All that in a beautifully wrapped custom-made Darkmoon Faire farming order.
Buying the Full Darkmoon Faire Carry
If you are still unsure whether you want to buy the full Darkmoon Faire boost or just get some hard achievements done you can always speak to our support managers. They are available 24/7 and would give you a helping hand in creating a custom order.
Perhaps, you just need a Darkmoon Faire reputation farm for your Insane achieve, no problem we can do that for you! Darkmoon Faire made easy with Boosthive!