Model W Mount - Mecha-Done Achievement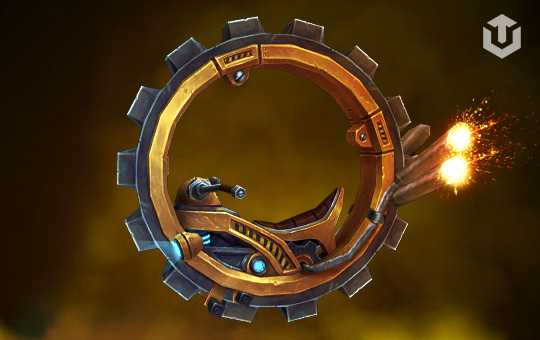 Here you can find a Mechacycle Model W mount for sale, along with all the achievements that are required for this mount. This mount was added in the Rise of Azshara patch of the Battle for Azeroth expansion. This mecha mount is a reward for the completion of the Mecha-Done meta-achievement.
Buying Model W will grant you a mount that has a unique model and animations that have never been in the game before. Our team will complete all the requirements for this mount, including the Mechagon Island intro storyline, rare NPC kills, completion of daily quests, and running the Mechagon mega dungeon on mythic difficulty.
Mechacycle Model W boost includes:
Mecha-Done meta-achievement.
10 regular achievements.
Keys to the Model W mount.
Reputation with Rustbolt Resistance
Operation: Mechagon completion on mythic difficulty.
Boost takes: ~1.5 months.
A live stream of the entire order completion is possible, however, please make sure to request the live stream before the order completion begins. Please also make sure to take a look at the basic requirements for this service.
Requirements:
level 60+;
no specific gear is required;
this is a piloted service.
We use VPN for account security and will never ask a secret account question. This ensures that your account is always protected and safe.
Mecha-Done Achievement Boost
Mechacycle Model W is quite a difficult mount to obtain, and the fact that only 4% of the player base has it proves it even further. Not only is there a ton of questing involved, which already takes tons of time by itself, but then there is also mythic dungeon completion and a ton of grind. Lots of activities to do, and low chance of item drop with time-gated mob respawn means that it can be difficult to approach this achievement. It can get so tedious, in fact, that even a prepared and experienced player can easily spend over a month in order to get this mount.
If you value your time, and prefer some other fun activities to questing and mindless grind, then buying a Model W mount is the best course of action for you. We will handle the grind and questing that is required, while you can enjoy the game at your own pace.
Model W Mount Boost
Keys to the Model W is an item that allows players to "learn" a Model W mount. It requires the completion of the aforementioned Mecha-Done meta-achievement, which might take some players months of farming to complete. Our Model W WoW boost is here to save you time.
If you have any questions before you buy Keys to the Model W or want to add something extra to your order, please contact us. You can do so via live chat on the website, Discord, or Skype. Our customer support team is available 24/7 and is always ready to assist. Expand your mount and achievement collection today together with Boosthive!