Lunar Festival Achievements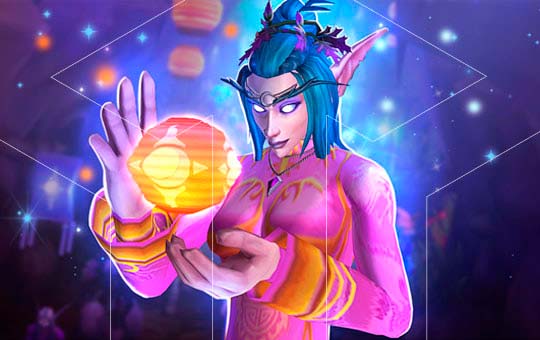 Lunar Festival boost will help you get all achievements and rewards from this WoW event. Lunar Festival is a reference to the Chinese Lunar New Year. This celebration takes place in late January but unfortunately, it is implemented quite poorly in the game. Instead of having interesting in-game activities, players just have to fly across continents and talk to ghostly Elders to earn Coins of Ancestry.
Boosthive offers you to buy Lunar Festival achievements to earn the Elder title and get various rewards including toys and several transmogs. You can simply enjoy your free time while we are looking for every Elder NPC across Azeroth and completing the meta-achievement for you.
WoW Lunar Festival carry rewards:
Lunar Festival meta-achievement:
Custom Lunar Festival achievements - chose the most annoying ones from the list.
Coin of Ancestry farm:

any amount of Coin of Ancestry farmed;
main currency to buy vanity items from the vendor: x11 toys, x10 transmogs.
Boost takes: 3-4 days.
Lunar Festival starts on January, 30 and lasts for 2 weeks. Our team will need around 3 days to finish the meta-achievement for you, so we recommend buying Lunar Festival boosting service at the start of the event. This way we have time to finish your order during the ongoing celebration.
There are tons of toys and transmog appearances available during Lunar Festival. If you have a custom request, you can always contact our managers in online chat, discord, or skype. We are available 24/7 and ready to prepare a custom offer for you.
Requirements:
60+ level;
no gear requirements.
Lunar Festival Achievements Boosting Guide
The main purpose of Lunar Festival farming in WoW is to defeat the corrupted demi-god Omen beneath the waters of Moonglade's Lake. Respect and honor ghostly Elders in Azeroth to earn new achievements and lots of Coins of Ancestry to buy Lunar Festival rewards from the vendor.
Getting the Elder title and meta-achievement is long and boring. Players agree that this is the most tedious and boring festival in the game because the only thing you need to do is fly and speak with Elders. There is nothing interesting there. However, you can enjoy this celebration and its unique rewards and achievements without the constant need to farm Coin of Ancestry and travel around the Azeroth to speak with Elders. Have fun and enjoy your free time while our boosters will take care of all Lunar Festival achievements and rewards for you.