Flameward Hippogryph Mount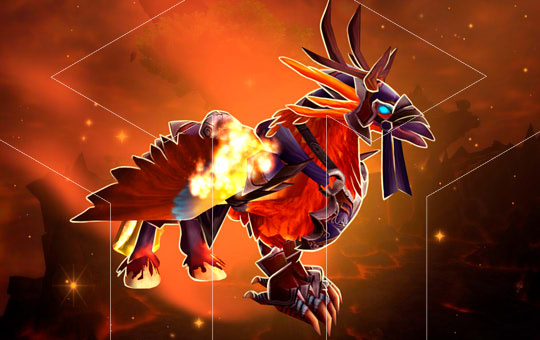 Flameward Hippogryph mount boost is the perfect way to get this fiery Hippogryph that was added in Cataclysm expansion. Our team will help you finish The Molten Front Offensive achievement by completing tons of daily quests after you buy Flameward Hippogrypth mount from us.
WoW Flameward Hippogryph carry rewards:
Boost takes: ~1 month.
There are no ways to speed up the boost as our team will need to gather x675 marks by doing dailies on the Molten Front.
Before buying Flameward Hippogryph from Boosthive, please have a look at the minimal requirements of this service.
Requirements:
45+ level;
Molten Front unlocked (select the additional option if don't).
The Molten Front Offensive Achievement Boost
Flameward Hippogryph mount is rewarded for completing long Molten Front Offensive achievement. While it sounds easy on paper, you will soon find out that you need to complete tons of Molten Front daily quests for at least 1 month.
Players need to gather over 675 Marks of the World Tree in order to recruit all guardians and receive achievement with the mount. If you don't have time for this old Cataclysm content, but still want to get this flaming hippogryph, then our The Molten Front Offensive carry is just for you.