Cryptic Aurelid - From A to Zereth Achievement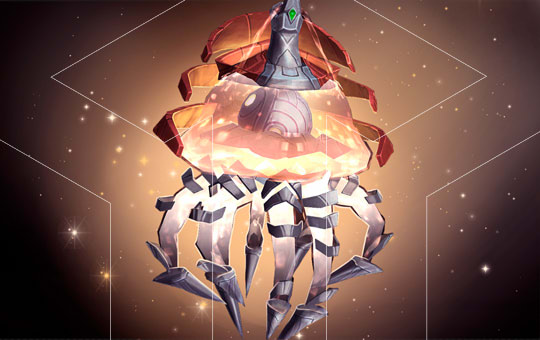 Here you can buy Cryptic Aurelid mount - one of the new jellyfish mounts added in Shadowlands patch 9.2. It is an epic flying mount that looks like something alien. It is rewarded for the full completion of From A to Zereth meta-achievement. So the process of getting the Cryptic Aurelid will require a lot of time and effort.
Cryptic Aurelid mount boost will save you tons of hours of farming and help you effectively deal with Zereth Mortis meta-achievement. You don't need to worry about searching for new rares and exploring new zone with our From A to Zereth achievement boost.
WoW Cryptic Aurelid mount carry rewards:
From A to Zereth meta-achievement with 100 points.
New Aurelid mount - Cryptic Aurelid.
Secrets of the First Ones campaign finished.
Zereth Mortis explored.
Exalted with Enlightened.
Cyphers of the First Ones system unlocked and explored.
Some Genesis Motes during the service.
Boost takes: 2 months.
Zereth Mortis meta-achievement requires the completion of most 9.2 solo-content. With our From A to Zereth boost, you will unlock most of the rewards from the new Zereth Mortis zone.
If you have already finished several parts of this meta-achievement, feel free to contact us in online chat, skype, or discord and we will make the service cheaper and faster for you.
Please look at some basic requirements before buying Cryptic Aurelid mount farm service.
Requirements:
60 level;
Zereth Mortis unlocked.
From A to Zereth Achievement Boost
The new Shadowlands 9.2 patch brought tons of content that will be focused on in the new zone - Zereth Mortis. New allies will be assisting us in saving the reality and you as brave Azeroth's champions will spend hours farming special rewards, treasures, rares, and exploring new areas.
From A to Zereth is the key achievement of patch 9.2 It consists of the main content that awaits you in Zereth Mortis and requires full completion in order to get the final reward. We offer From a to Zereth carry that will allow you to save a lot of gaming time and help to achieve everything your character needs in 9.2.
Buying Cryptic Aurelid Mount
Cryptic Aurelid is a new epic flying jellyfish mount added in Shadowlands patch 9.2. It is one of the several Aurelid mounts coming in the new patch but with a brown tint. It will take a lot of time to get it. However, Boosthive offers you to buy it together with the From A to Zereth achievement that we have for sale.