Fool For Love Achievements Boost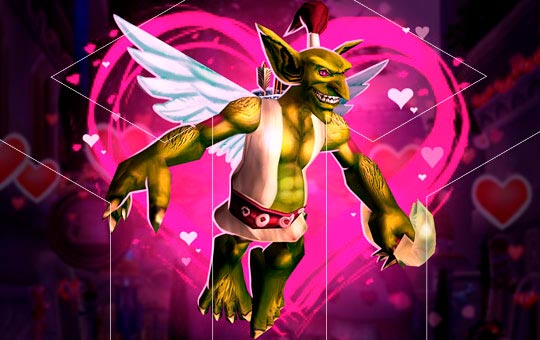 Fool For Love achievement boost will allow you to get all achievements from the Love is in the Air event in WoW. This celebration is a reference to Valentine's Day and it takes place in mid-February. and offers various achievements, toys, and cosmetic rewards. Love is in the Air holiday lasts only 2 weeks and some players might not have enough time to finish all activities.
Boosthive offers you to buy Love is in the Air achievements to get Fool For Love meta-achievement and the Love Fool title. No need to put it off until the last day and then try to rush this event in a hurry, as we will take care of everything while you enjoy your free time.
Event is live: 06.02.2023 - 20.02.2023.
WoW Love is in the Air boost rewards:
Fool For Love meta-achievement:

Custom achievements - chose the most annoying ones from the list.
X-45 Heartbreaker daily farm (RETAIL):
Boost takes: 3-4 days.
Love is in the Air takes place: February 7 - February 21. We need around 3 days to complete the whole boost, so it is recommended to buy Fool For Love meta-achievement at the start of the event.
Love is in the Air holiday has tons of collectible items, including toys, transmogs, pets, and other rewards. If you have a custom request, you can always contact us in online chat or discord. Our managers are working 24/7 and they will help you with the custom offer.
Requirements:
60 level;
Love is in the Air active.
Fool For Love Achievement Boosting Guide
The main reason for the Love is in the Air festival is to celebrate Happy Valentine's Day, get various funny Love Fool achievements, buy Fool For Love rewards from the vendor and spend another hundred tries trying to loot Big Love Rocket from Heart-Shaped Box. There are several reasons to get a Fool For Love boost.
We understand that getting the whole meta-achievement and X-45 Heartbreaker farm may turn out to be not so exciting then it sounds. Buying Love is in the Air achievements and activities will allow you to skip the boring parts of this event and still enjoy your new collectible items. Feel free to contact our managers in online chat, skype, or discord. We work 24/7 and will be happy to answer all your questions.