Que Zara(lek), Zara(lek) Achievement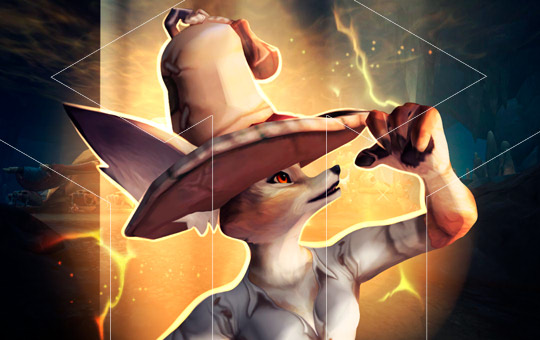 Que Zara(lek), Zara(lek) is a new Zaralek Cavern meta-achievement added in patch 10.1 of Dragonflight. This meta-achievement requires the player to complete all Embers of Neltharion questlines, as well as explore the entirety of Zaralek caverns and find all the collectibles.
Que Zara(lek), Zara(lek) boost is a service that helps with completion of Zaralek Cavern meta-achievement in Embers of Neltharion patch. This is the fastest way to complete dozens of quests and acquire every single collectible in this new area of Dragonflight expansion. Our players can handle everything quickly and efficiently, while you enjoy actually fun parts of the game.
Que Zara(lek), Zara(lek) achievement includes:
Que Zara(lek), Zara(lek) meta-achievement completed.
9 achievements with 80+ achievement points.
Embers of Neltharion campaign 7/7 finished.
Loamm Niffen renown 20 lvl.
Access to Zaralek Cavern quest hub.
Winding Slitherdrake dragonriding mount.
Some Flightstones.
Boost takes: ~4-6 weeks.
Before you buy Zaralek Cavern meta-achievement, please make sure to take a quick look at the minimum requirements for this service.
Requirements:
Dragonflight expansion;
level 70;
this service is piloted;
no specific gear is required.
Buy Que Zara(lek), Zara(lek) achievement to receive the most comprehensive completion of Zaralek Caverns area, as well as all achievements tied to it. However, if you have already partially completed this meta-achievement, simply get in touch with us and we will make sure to provide you with a lower price!
Zaralek Cavern Achievement Boost
Patch 10.1 Embers of Neltharion is focused around the new area - Zaralek Caverns. Que Zara(lek), Zara(lek) achievement is all about the full completion of this area, including new questlines, collectibles, and more. Players have to complete a total of 9 new achievements for this meta-achievement to pop up. To demonstrate just how time-consuming it can get, we have compiled this list of all the required achievements.
Que Zara(lek), Zara(lek) achievement requires:
Achievement is currently unknown.
This is extremely time-consuming by nature, and not all players have enough time they want to invest in doing this.
Que Zara(lek), Zara(lek) boosting is a fast and easy solution to this problem. Our players will use optimized routes to finish all the requirements for this meta-achievement as fast as possible. All there is left for you to do is to relax and enjoy the game.
If you have any questions about this service before you decide to buy Zaralek Cavern meta-achievement, please contact us! Our customer service works 24/7 and we are always ready to assist. You can reach out to us via Discord, Skype, or live chat here on the website. Expand your achievement collection today with Boosthive!