Glory of the Aberrus Raider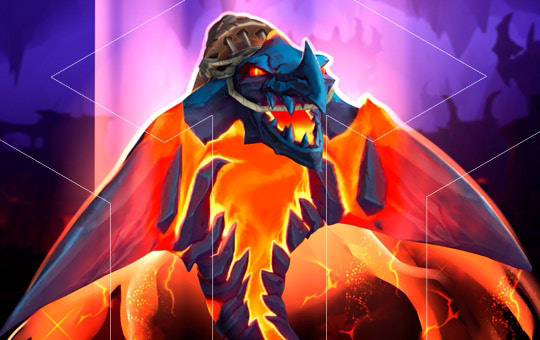 The Glory of the Aberrus Raider boost is a run through the second Dragonflight raid - Aberrus, the Shadowed Crucible with the completion of all related achievements. A total of 9 achievements will be completed for this meta-achievement during WoW Glory of the Aberrus Raider boosting.
Here you can buy Shadowflame Shalewing mount. It is rewarded for Glory of the Aberrus Raider without having to go through the slog of completing all of the achievements yourself. Buy Glory of the Aberrus Raider achievement for a fast and easy way to get this mount without any stress whatsoever.
Glory of the Aberrus Raider boost rewards:
Meta-achievement Glory of the Aberrus Raider.
Epic mount Shadowflame Shalewing.
115 achievement points.
Defeating all Aberrus bosses on normal difficulty.
Boost takes: ~2 hours.
Before you decide to buy Shadowflame Shalewing mount, please make sure to take a quick look at the minimum requirements for this service.
Requirements:
level 70;
Dragonflight expansion;
no specific gear is required;
following our instructions (during selfplay).
Both selfplay and piloted options are available, just specify your preferred method before making the purchase.
Glory of the Aberrus Raider Achievement Boost
There are a total of 9 achievements that will be completed throughout Glory of the Aberrus Raider boost, and 10 including the meta-achievement itself. Many of them require excellent knowledge of the fight, as well as cooperation from all members of the team.
Generally, each boss has their own achievement that is required for the completion of this glory. Here we have compiled the list of achievements along with their corresponding bosses that will be completed during the Glory of the Vault raider achievement boost
As you can see there needs to be quite a lot of preparation, time, and effort put into every achievement on the list. If you simply want to expand your achievement or mount collection, the fastest and easiest way to obtain all of these along with an epic flying mount is to buy our Glory of the Aberrus Raider boost.
We can take care of everything for you with the piloted option, or you can join us in this fight via the selfplay option. Learn raid mechanics, as well as various tips and tricks by playing with our professional guild.
If you have any questions about buying Shadowflame Shalewing which is automatically awarded for Glory of the Aberrus Raider, or want to add something extra to your order - don't hesitate to reach out. Our customer service team is available at all times, and is always ready to assist, even in the middle of the night. You can contact us via Discord, live chat on the website, or even Skype. Expand your mount and achievement collection together with Boosthive!