You Know How to Reach Me Achievement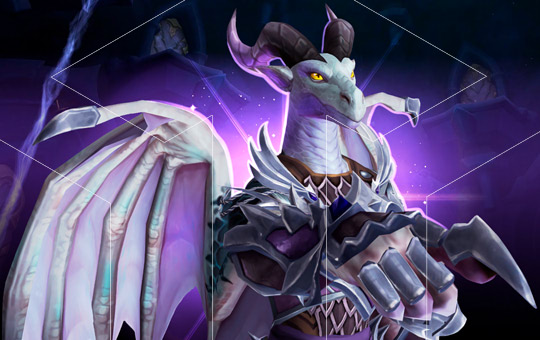 You Know How to Reach Me boost is the fastest way to finish Dragonflight patch 10.0.7 content and earn the Forbidden title. This meta achievement can be obtained on the Forbidden Reach and requires a lot of time to get. However, buying the Forbidden title will help to deal with all difficulties on the way.
Forbidden title boost will save tons of hours of farming. It will help players effectively deal with Forbidden Reach meta-achievement. No need to worry about camping for new rares and exploring new zone after you buy You Know How to Reach Me achievement from us.
WoW Forbidden Reach achievement boost rewards:
You Know How to Reach Me meta (145 achievement points).
the Forbidden title obtained.
the Key Master titleunlocked.
Some Zskera Vault Keys during the service.
Zskera Vault compelted.
Boost takes: ~1 month.
Forbidden Reach meta-achievement requires the ultimate completion of most 10.0.7 solo-content. With our boosting service, you will get access to the rewards from the updated Forbidden Reach zone. However, if you've already finished some parts of this meta-achievement, feel free to contact us in online-chat, skype, or discord. We will make the service chapter and faster for you depending on the current progress.
Please check the minimal requirements before buying You Know How to Reach Me achieve.
Requirements:
70 level;
Forbidden Reach unlocked;
this service is piloted only.
Forbidden Reach Achievement Boost
The new Dragonflight 10.0.7 patch brought tons of new content that will be focused in the updated Dracthyr starting zone - Forbidden Reach. Players will be heading to Zskera Vault, a place where Neltharion hid his riches. Dracthyrs and other dragons will be assisting us with searching hidden secrets to save the dragonkind from treacherous Primal Incarnates.
You Know How to Reach Me is the key achievement of patch 10.0.7. It consists of the main parts of content players will have to face on the Forbidden Reach and requires full completion in order to get the final title. We offer the Forbidden title carry that will allow you to save a lot of gaming time and help to achieve everything that you toon needs in 10.0.7.
Buying the Forbidden title
The Forbidden title is a new epic title added in Dragonflight patch 10.0.7. It is one of the few titles added in the new expansion. It takes a lot of grinding to get it. However, Boosthive offers to buy it together with Forbidden Reach meta-achievement that we have for sale.
In case you have any questions about this service, do not hesitate to contact us in the online-chat, Skype, or Discord. We are working 24/7 and will be happy to assist in any possible way.