Amirdrassil Heroic Boost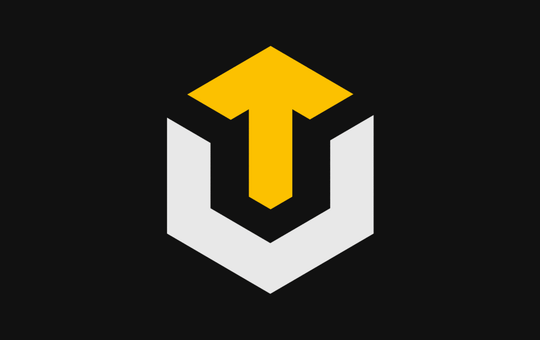 Amirdrassil, the Dream's Hope (AtDH) heroic boost is a fast loot run to defeat all 9 bosses in Amirdrassil raid on Heroic (HC) difficulty. This is one of the fastest ways to get new gear and sets in patch 10.2. Join our Amirdrassil HC carry and face dangerous Druids of the Flame and the primalist who leads them – Fyrakk the Blazing.
Amirdrassil Heroic boost will be available from day one here at Boosthive. Our professional teams are constantly playing the game to provide you with the smoothest experience during Amirdrassil, the Dream's Hope HC boosting.
Start time: Flexible schedule / Boost takes: ~2 hours.
WoW Amirdrassil HC boost includes:
Full Amirdrassil HC run.
9/9 AtDH heroic boss kills, including Fyrakk.
Chance to get x-x ilvl loot.
Chance to get set pieces.
Ahead of the Curve: Fyrakk the Blazing (full run).
Heroic: Amirdrassil, the Dream's Hope (full run).
Please check out our schedule for daily Heroic Amirdrassil runs with group loot. Heroic Amirdrassil boost will be available from the first day of the 10.2 release.
Important: Our raid schedule shows group loot runs in your local time. Please contact us directly if you want to order a loot-priority run. Before choosing the loot mode, please check the requirements for this service below.
Requirements:
level 70;
Dragonflight expansion;
Fresh Amirdrassil HC cooldown.
Heroic Amirdrassil, the Dream's hope boost is a great way to prepare for Season 3 of Mythic + and even PvP activities.
Amirdrassil HC Loot Distribution Options
If you wish to customize your Heroic Amirdrassil carry, then you have come to the right place as we offer a ton of options for such customization.
With Dragonflight's release, only group loot is available for all raids. However, this doesn't mean that we don't offer other loot options in our AtDH Heroic runs. Let's take a look at loot distribution options in Amirdrassil HC boosting services.
Group Loot
When you pick this option for Amirdrassil Heroic carry, you are free to roll on any item for your spec. This can result in up to 3 items per run without guaranteed loot. You will also get 3 different item choices from Great Vault after the server reset at the end of the week.
Please be respectful: Other customers are following the same rules as you do and the outcome depends solely on a dice roll.
Armor + Tier Priority
With this option for Amirdrassil HC boost there won't be other customers who roll for the same armor type and set tokens as you do. However, offset items such as rings, weapons, necks, trinkets, and backs ARE contested. Our team won't roll any items whatsoever. You can select your preferred raid size from 10, 15, 20, and 26-man options. The higher this number is, the more loot each boss will drop!
Please keep in mind that even if you vote "pass" or "greed" on loot intentionally, it still counts toward the guarantee if you receive it. Items that lose the "need" roll, however, do not count. If you receive 2 of the same items (items with the same ID), then please trade one of them to the raid leader. Otherwise, all items you receive will count towards the guarantee, even if they are duplicates.
Full Priority Run
By picking this HC Amirdrassil carry option you will be the only customer in the raid. You can even invite and share loot with 1 or 2 friends without any extra payment! All items that drop from bosses are yours. This also includes personal loot items that can be traded to you as well. Raid size and number of loot from each boss will depend on your chosen options.
Please note: Full priority runs along with armor & tier set priority runs are not displayed on our raid schedule, since it is a special type of boost. Please contact our customer support team if you want us to organize such a raid.
| | |
| --- | --- |
| Mode | Loot guarantee |
| Group Loot | - |
| Armor + Tier Priority | Armor type + tier |
| Full Priority Run | All loot from the raid |
Heroic Amirdrassil, the Dream's Hope Carry
If you are interested in getting all the great rewards from AtDH heroic loot runs, as well as achievements and more then this service is exactly what you are looking for. Patch 10.2 and the third season of Dragonflight will open for players around October. This release will provide players with new Heroic raid bosses and a ton of other content.
Take on such enemies as Tindral Sageswift, and the main antagonist of the raid - Fyrakk the Blazing. The continuation of the story will unfold in the Emerald Dream, and a Heroic AtDH boost is a perfect way to experience it.
Here is some basic info about Amirdrassil Heroic carry:
Heroic runs will be available the very same day our team clears the raid.
Specific gear priority will be available in the 3rd week from the raid's release.
We are performing over 10 Amirdrassil HC runs every single day.
The selfplay option is always available for all AtSC heroic boosts.
Advantages of Amirdrassil Heroic Carry
Clearing Amirdrassil raid on Heroic difficulty can prove to be a challenging task, especially with random people. In an activity that requires a ton of teamwork and preparation, playing with random people who can just quit on a whim or come underprepared and cause wipes is an awful experience that wastes time and leaves a sour taste in your mouth.
Our Amirdrassil HC carries allow you to avoid all of these pitfalls and enjoy raiding to its fullest potential. Here are some of the benefits that you get from buying AtDH boost here at Boosthive.
Save yourself a ton of time: Complete Amirdrassil HC quickly with a team of professional players instead of wiping for hours on end instead of spending your time with friends and family, or doing something more interesting in general.
Get powerful gear and other rewards: No need to waste weeks on preparing for the HC Amirdrassil raid when with our boost you can enter with no gear requirements. Simply follow instructions from our team and receive great gear upgrades!
Learn Amirdrassil strategy: You will be able to learn the most efficient ways to clear this new raid by playing side by side with professional raiders. This can transfer into your future raiding experiences making you a better player.
These are just some of the benefits of Amirdrassil Heroic carries. There is much more than meets the eye and every type of player will find some sort of benefit from this service.
How to book Amirdrassil HC Boost
You might be wondering how to buy Heroic Boost in Amirdrassil, the Dream's Hope raid. The entire process is simple and takes just a couple of minutes. Here is a detailed, step-by-step breakdown of the entire procedure.
How to book an Amirdrassil Heroic loot run:
Take a look at the description of each boost type and pick one that suits you the most. Pick your desired loot type and raid size (the bigger the raid, the more loot it will have!).
Check the raid schedule or contact us directly via live chat so we can organize the raid at a convenient time for you.
Proceed to the checkout to book the raid slot.
Be online around the start time. Our raid leader will send you an invite within 5 minutes of the start time.
You will be summoned to a boss that you have booked, or to the beginning of the raid if you have chosen a full run. You don't need to have any specific gear or consumables.
Important: If you have any questions during the boost, please contact us via live chat on the website or Discord. Please refrain from the in-game messaging system.
If you want to learn more about AtDH Heroic boosting, simply contact us directly. You can do so via online chat on our website, or Discord. Our customer support team consists of real people and is available 24/7. We are always ready to assist. Enhance your World of Warcraft gameplay with Boosthive today!