Amirdrassil Mythic Boost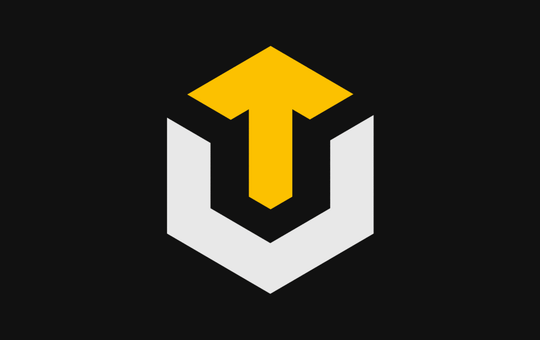 Amirdrassil, the Dream's Hope (AtDH) mythic boost is a fast loot run to defeat all 9 bosses in Amirdrassil raid on mythic difficulty. This is one of the fastest ways to get the best gear and sets in patch 10.2. Join our Amirdrassil mythic carry and earn prestigious achievements by fighting Fyrakk the Blazing as well as other bosses in this Emerald Dream mythic raid.
Amirdrassil mythic raid boost will be available soon after raid's release. Our professional teams are constantly playing the game to provide you with the smoothest experience during AtDH mythic loot runs.
Start time: Flexible / Boost takes: ~4 to 5 hours.
WoW Amirdrassil mythic boosting rewards:
Selected number of AtDH mythic bosses killed.
Chance to get 480-489 ilvl loot & tier sets.
Loot guarantee depending on number of bosses killed.
Cutting Edge: Fyrakk the Blazing (full run).
Fire Owl mount (with full run).
Mythic: Amirdrassil, the Dream's Hope (full run).
Free selfplay option.
Note: Feat of Strength achievements are only available when picking the full run option and is only obtainable within this raid tier. Do not forget to hit each boss at the start of the fight to be eligible for any rewards. Knowing strategy is not required.
We work with top-level raiding guilds to provide over 10 Amirdrassil mythic sell runs per week. Please keep in mind that character transfer is required for some time after raid's release.
Requirements:
level 70;
Dragonflight expansion;
character transfer;
fresh Amirdrassil mythic cooldown.
Please always check the availability of the raid slots if you decide to buy mythic Amirdrassil, the Dream's hope loot run.
Amirdrassil Mythic Loot Distribution
If you wish to customize your AtDH mythic carry, then you have come to the right place as we offer a ton of options for such customization.
On a mythic difficulty, only group loot is available for Emerald Dream raid. Take a look at the loot distribution procedure for the mythic Amirdrassil carry.
Group Loot with Guarantees
You will receive a different number of items depending on how many bosses you've selected for a carry. You can check loot to number of bosses ratio down below. However, keep in mind that even if you select "greed" or "pass" items intentionally, they will still count towards the guarantee. If you lose a "need" roll, however, such items will NOT count towards the guaranteed amount. Items that share an ID are considered duplicates. If you get duplicate items, please trade one of them to the raid leader. Otherwise, all items you receive will count towards the guarantee (two of the same ring, for example).
Loot guarantee in Amirdrassil raid mythic carry:
9/9 bosses - 6 different slots;
8/9 bosses - 5 different slots;
7/9 bosses - 4 different slots;
6/9 bosses - 3 different slots;
5/9 bosses - 3 different slots;
4/9 bosses - 2 different slots;
3/9 bosses - 1 slot;
2/9 bosses - no loot guarantees.
Receive top-of-the-line gear with our professional Amirdrassil mythic services.
How to book Amirdrassil Mythic Boost
You might be wondering how to buy Mythic Boost in Amirdrassil, the Dream's Hope raid. The entire process is simple and takes just a couple of minutes. Here is a detailed, step-by-step breakdown of the entire procedure.
Step-by-step guide:
Take a look at the description of the boost.
Check the raid schedule or contact us directly via live chat so we can organize the raid at a convenient time for you.
You will need a character transfer to our team's realm. This is required because cross-realm mythic raiding is impossible before the first 200 guilds get to the hall of fame.
Proceed to the checkout to book the raid slot.
Be online around the start time. Our raid leader will send you an invite within 5 minutes of the start time.
You will be summoned to a boss that you have booked, or to the beginning of the raid if you have chosen a full run. You don't need to have any specific gear or consumables.
Important: If you have any questions during the boost, please contact us via live chat on the website or Discord. Please refrain from the in-game messaging system.
Amirdrassil Mythic Loot & Bosses
If you are interested in getting prestigious rewards from AtDH mythic loot runs, you can check out the boss list of the raid and item levels of gear they drop right down below.
| | |
| --- | --- |
| Bosses | Gear ilvl |
| Gnarlroot | 480 |
| Igira the Cruel | 480 |
| Volcoross | 483 |
| Council of Dreams | 483 |
| Larodar, Keeper of the Flame | 486 |
| Nymue, Weaver of the Cycle | 486 |
| Smolderon | 486 |
| Tindral Sageswift, Seer of the Flame | 489 |
| Fyrakk the Blazing | 489 |
Take on Fyrakk the Blazing and his Druids of the Flame. The continuation of the story will unfold in the Emerald Dream, and a mythic AtDH boost is a perfect way to experience it.
If you want to learn more about AtDH mythic boosting, simply contact us directly. You can do so via online chat on our website, or Discord. Our customer support team consists of real people and is available 24/7. We are always ready to assist. Enhance your World of Warcraft gameplay with Boosthive today!