Khan & Battlemaster Titles Bundle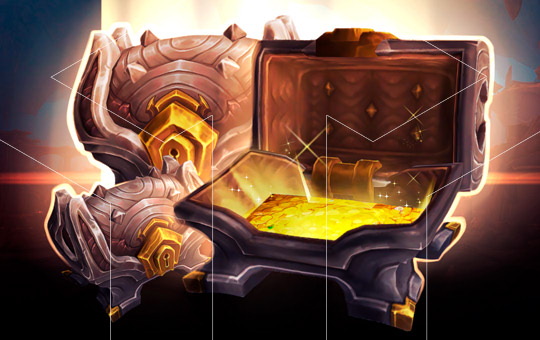 Get the rarest PvP titles - Khan & Battlemaster with our single bundle. It is 20% cheaper than to buy them separately. This package includes full completion of both BGs meta-achievements: Battlemaster and Khan. We will complete all battlegrounds and win over 900 battles during the service so you'll never have to worry about them ever again.
Save yourself months of playing and enjoy more interesting in-game activities. Obtain really prestigious titles in one-go. Hurry up, this is a time-limited offer that ends on October 31, 2023.
Start time: 1-2 hours.
Khan & Battlemaster title bundle includes:
Rare PvP title - Khan.
Rare PvP title - Battlemaster.
Meta-achievement completed Battlemaster (H) / Battlemaster (A):
Over 1300 achievement points total.
Awesome looking Tabard of Conquest.
Lots of honor, BG wins, and Conquest points.
Khan and Battlemaster bundle will help you to accomplish two of the most difficult and lengthy PvP challenges in the game. These titles will no doubt show your supremacy and dedication to World of Warcraft PvP.
Requirements:;
level 70;
no specific gear;
this service is piloted.
How it works?
This bundle is very convenient and customer-friendly as it allows you to save 20% OFF. Here is a quick step-by-step guide on the whole boosting process:
Press "Add to Cart" and proceed to checkout.
Finalize the payment and fill in all necessary information.
Our team will contact you within 4-7 minutes to set everything up.
We will set a schedule and the boosting will start on the same day.
We will be playing on your character and doing BGs on a daily basis.
Enjoy the process and your new titles after the service is done.
Advantages
we will make a schedule: you will still be able to log in when the team is not playing;
you can always request a stream to watch the whole process;
the service can be done on a separate account (f.e. WoW 2) - it won't interrupt your gameplay;
contact us via online-chat in case you have some progress with those meta-achievements, we will further decrease the price.
In case you have any questions before making a purchase, feel free to contact our game experts via online-chat, or Discord. We are working 24/7 and will be happy to help you with any difficulties or custom requests.