Tazavesh Megadungeon Run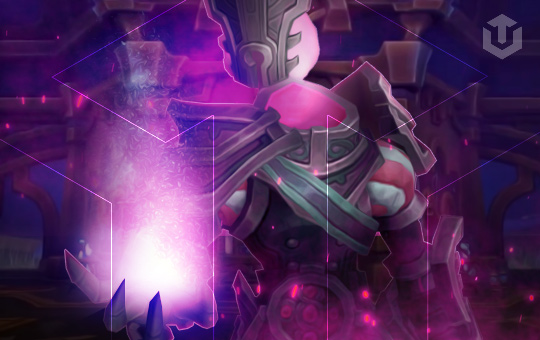 Tazavesh, the Veiled Market is the brand new 8-boss megadungeon added in WoW Shadowlands patch 9.1 "Chains of Domination". It is a full Broker city with lots of portals, storage rooms, and auction houses. Purchase the Tazavesh carry and get ready for the fastest loot run into this mega-dungeon.
Awesome mythic loot, transmogrification rewards, and battle pets are just a few of the many cool items that Veiled Market has to offer. And don't forget that there is also a Tazavesh hard mode boosting service available!
Tazavesh, the Veiled Market carry includes:
a full 8-boss clear of the megadungeon Tazavesh in mythic0 mode;
262 gear from Mythic difficulty;
some conduits for your class;
1% chance to loot epic mount Cartel Master's Gearglider from So'leah;
any Tazavesh achievements acquired during the sell run;
completion of the Tazabesh hard-mode (optional);
weapon transmogrification and Tazavesh collectibles.
Tazavesh, the Veiled Market boost ETA: 1-2 hours.
Before you purchase the Veiled Market carry please have a look at the basic requirement and unlocking options for the Tazavesh dungeon.
Requirements:
fresh save to get the loot;
60 level.
Tazavesh, the Veiled Market Boost Description
The city of Brokers - infamous Tazavesh is yet to be explored and conquered by World of Warcraft heroes. The new eight boss 5-ppl mythic mega-dungeon will bring new challenges to players desiring new Shadowlands content. Our boosting teams have prepared themselves to be the first ones to clear the Tazavesh, the Veiled Market in order to offer carries to you, our beloved Boosthivers.
What do we know about the Tazavesh mega-dungeon?
All loot runs into the Vailed City will be available in mythic difficulty only.
Later this dungeon will be divided into 2 mythic plus instances.
There are new broker bosses and the pirate timereaver dragon.
There is a possible time run opportunity to get the unique Broker's mount.
New weapon transmogrification is part of the Tazavesh legacy.
A lot of new collectibles and pets would be part of the boost.
With this information, we can guarantee the fast clear and the ideal boosting for the new Shadowlands dungeon. Whether you will need an achievement run or a Tazavesh mount farming, we are here for you.
Tazavesh, the Veiled Market Hard Mode Boost & Activation
As for any mega-dungeon in World of Warcraft Tazavesh has its own "hardmode" version which unlocks new boss mechanics and increases the overall difficulty of the dungeon. This challenge can't be easily accessed with a click of the button and will require a little setup before you can start the dungeon run. If you decided to buy Tazavesh hard mode, there is nothing to worry about as our professional boosting team will take care of everything while you can enjoy your game and have fun during this run.
However, if you decide to unlock the Tazavesh hard mode yourself you will require first to get the Tazavesh: A Hard Bargain quest which is only obtainable if you have the Passably-Forged Credentials item. It is done by a simple trading manipulation between several brokers in the first part of the dungeon. It is a little time-consuming and we highly recommend leaving this part to our carry team.
Broker Megadungeon Carry options
As we mentioned earlier there would probably be a fast-timed run in this huge dungeon that would reward players with a unique FoS achievement and a cool flying disc mount. We can now only speculate as there is not enough official information about that.
Stay tuned for more info about Tazavesh sell runs and boosting possibilities and we will notify you as soon as we hear anything new. If you are willing to buy the Veiled Market boosting service or pre-order the loot run, feel free to contact our support team and they would be glad to assist you with that.
What are the Bosses of the new Megadungeon?
The Tazavesh, the Veiled Market bosses were recently announced and oh, boy they look cool. Apart from being all broker themed they represent the different factions of these trade-crazed creatures.
Zo'phex the Sentinel - the guardian of the Broker City.

The Bazaar

– The place to trade some of your rare artifacts.
Mailroom Mayhem – Postmaster needs your help are you ready to help the P.O.S.T?
Au'myza's Oasis – A Secret Shadowlands club of Broker society.
So'azmi.
Hylbrande – The Sword of Titans a mighty guardian who has been awakened by the brokers!
Timecap'n Hooktail – a Pirate Dragon do you remember those?
So'leah.
So here they are the 8 bosses and curious events of the new Shadowlands mega-dungeon. Each of them will have tricky mechanics and a set of new skills that will pose some challenge to the players wishing to grab Broker's artifacts. As usual, if you will experience any difficulty clearing this dungeon, you might always opt for a guided Tazavesh, the Veiled Market loot run with our professional boosting team. We will not only help you to get new awesome gear and weapons but also get some achievements in the process.