Diablo 4 Abattoir of Zir Overview

Diablo 4's Abattoir of Zir seasonal event just came out and will be relevant up until the release of Season 3. This means that players have time until January 23rd to enjoy it. Before you start conquering this pinnacle dungeon, you might require some serious preparation. This article delves into all we know so far and helps to prepare for the upcoming adventure.
Basics
Abattoir of Zir is an endgame pinnacle dungeon event, taking place two months into the Season of Blood and serving as its culmination. It is similar to Greater Rifts in Diablo 3, giving players just 10 minutes to kill enough enemies to fill a progress bar that triggers a boss fight. Players have to defeat the boss before the time runs out. There will be 25 tiers of this dungeon available, as explained below.
Preparation and Requirements
As expected, your character needs to first reach level 100 and complete the Seasonal Journey, to start this adventure. Finish your seasonal journey as quickly as possible so you won't miss out on all the fun that this limited-time event has in store.
Starting the Event
To start the event, players need to craft a Bloodforged Sigil. This can be done by using Sigil Powder at the Occultist. The very same that is usually used to transform a Dungeon into a Nightmare Dungeon. You will need at least 800 powder to craft one Bloodforged Sigil, so stock it up! Using the Bloodforged Sigil will open a blood portal in Ked Bardu, Dry Steppes. In short, you will have to:
Complete Season Journey to unlock the Bloodforged Sigil crafting recipe.
Craft the Bloodforged Sigil at the Occultist.
spawn the "Visceral Channel" in Ked Bardu by using the Bloodforged Sigil.
Enter the portal to access the Abattoir of Zir pinnacle dungeon event.
As you can see, the process is simple but does require a lot of grind if you still need to complete the Season Journey.
As mentioned, there are 25 tiers for Bloodforged Sigils. Upon completing a dungeon, one of the rewards will be a recipe for the sigil of the next tier. This way, players will have to climb their way up to the final tier 25.
You can skip getting recipes if you play with friends who have already unlocked more tiers than you.
Rewards
Diablo 4 introduces the 'Tears of Blood' Unique Glyph as another prize upon completing the dungeon, which will only work in Season 2. It increases the radius size to 4. For every 5 Core Stats purchased within range, you gain 2.0% damage and grant a +50% bonus to all Rare Nodes within range (this bonus is increased by 10% every 10 levels). This Glyph can be leveled to level 200 and it provides a massive increase in overall damage done. BLOG15
Another thing to note is the fact that clearing this dungeon provides roughly triple the amount of Paragon Experience of other dungeons, despite not being much harder at all. Aside from the unique glyph and the recipes, monsters will drop gold, weapons, armor, and crafting materials.
Enemies
There are three main types of enemies in the Abattoir of Zir event, those being Vampires, Ghosts, and Spiders. Melee builds need to be especially careful around spiders, since they will present the biggest threat with stacking poison. The final encounter of this event is three Blood Seekers who have unique abilities to watch out for, as well as buffs and enhancements.
Summary
Diablo 4's The Abattoir of Zir event will be available up until season 3, so players need to prepare and clear it before it ends. Reach level 100 and finish your Seasonal Journey if you still need to. The dungeon will have 25 tiers, unlocking with Bloodforged Sigils, recipes for which will be dropped as rewards for finishing the previous dungeon. Other amazing rewards such as the Tears of Blood Unique Glyph, armor, and weapons await players!
Tips for Abattoir of Zir Pinnacle Dungeon
Here are some quick tips that will help you to clear this dungeon quickly and consistently.
Have a good build – this goes without saying, but having a good build will help you with any content, and this is no exception. Down below you will find a list of best AoZ builds for each class.
Get 12'000 Defense and max out Resistances – This is also self-explanatory, hitting this defense level and resistances will help you out immensely in this dungeon.
Keep a good pace – time is of the essence in this dungeon in particular, so try your best to kill demons as fast as you can. You will get just 10 minutes to clear out everything, so meandering around for just a bit too long might ruin the entire run.
Have alternative pieces of gear – swapping gear on the fly will allow you to use additional aspects and unique effects, which in turn will increase your DPS and survivability.
Best Builds to Clear Abattoir of Zir
Here we have prepared a short list of the best builds for AoZ for each class. They aren't required to clear this content but will help you out significantly, especially if you are planning to grind this pinnacle dungeon for a long time.
If you are interested in any of the builds below but don't have enough time to grind for them until the event ends, we are providing services that will help you out with obtaining them in the shortest time possible.
| | |
| --- | --- |
| Class | Best Abattoir of Zir Build |
| Barbarian | |
| Sorceress | |
| Rogue | |
| Druid | |
| Necromancer | |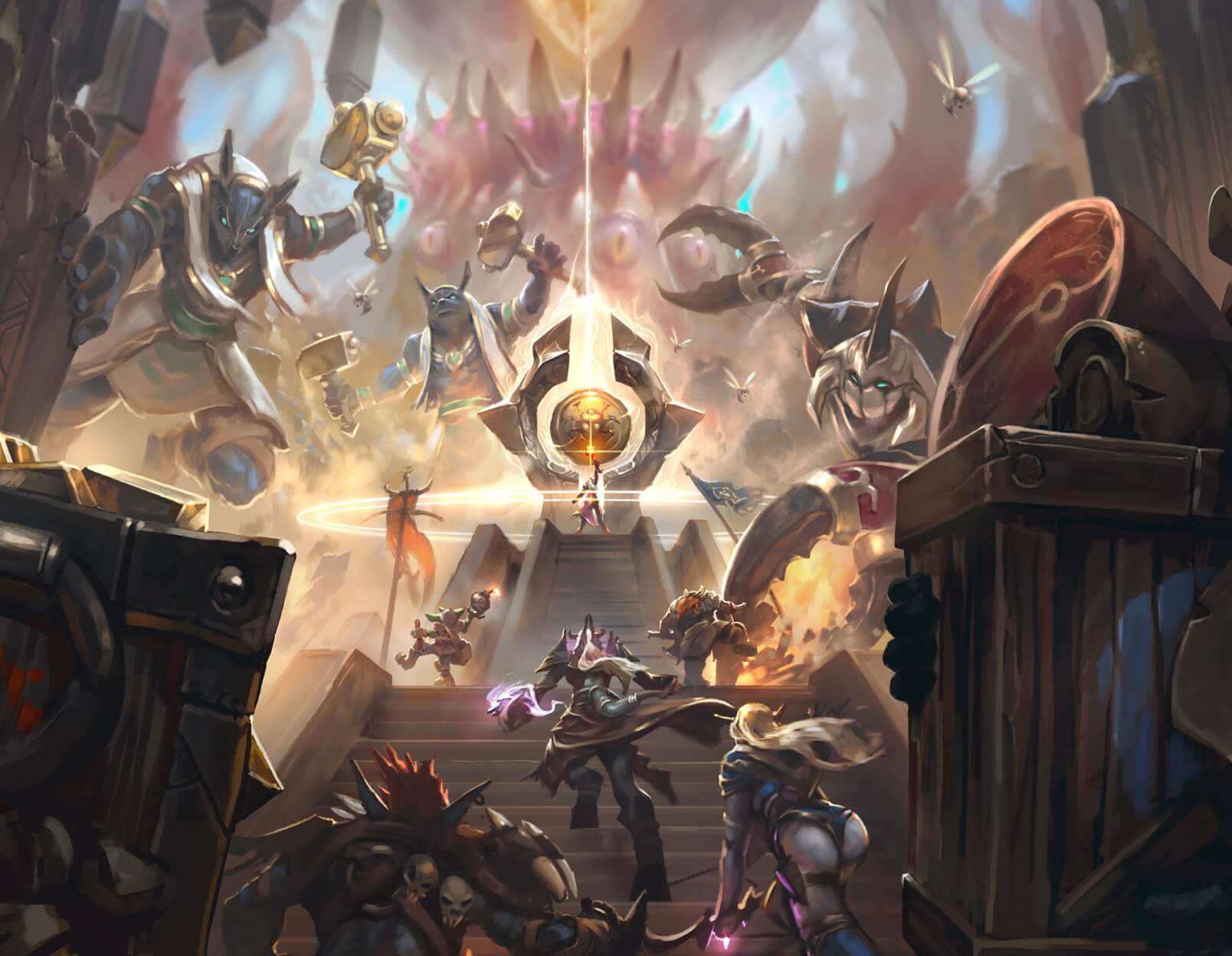 Core Principles
Why Choose Us?
We are constantly improving our services to deliver mind-blowing experiences to our customers for every order, every day
---
completed orders
and counting…
Rated 5 Stars
On REVIEWS.io
Check out our reviews on REVIEWS.io, an independent reviews platform. All reviews are genuine and published in real time.
Read customer reviews
We are online NOW and 24/7
We will contact you and start working on your order within 7 minutes
Only game experts on our team
Every manager, even the owner, has successfully personally completed over 300 orders
We only use safe and time-proven methods
P.S. We'd better miss a $10,000 sale, than risk your account