Season of the Witch (SotW) Guide
Greetings dear viewers.
This page is a small but neat guide about the latest Destiny 2 Season of the Witch. Here you can find some tips and information, as well as how to progress through Season 22 in the Lightfall DLC.
Table of contents for Season of the Witch:
Season release date.
What do we know about new content?
Returning Raid - Krota's End
Exotic mission rotation - Exotic Rotator
New Weapons & gear
Upgraded PvP rewards
New Aspects for Strand sub-class.
Quality of Life improvements.
Destiny 2 Season of the Witch release date
The Season of the Deep (SotD) has ended thus bringing forth an entirely new Season of the Witch (SotW). That said the Season of the Witch arrives on August 22, 2023, and will last its full circle till November 28.
Destiny's Season of the Witch is the next logical step before we get to our last stop, The Final Shape DLC, in this 10-year "Light and Dark" saga which began in the original Destiny game.
What do we know about new content?
The story of SotD continues right after the shocking reveal that in order to get through the portal left by the Witness we have to find Immaru and convince him to resurrect his guardian the Witch Queen, Savathun. Immaru immediately threw the fact at us, that most of this was planned by Savathun, and now we need to deal with her sister Xivu Arath, and her devoted hive.
Eris Morn has taken on a new Hive-y form, and we have begun to use Hive magic to our own advantage. This includes the new seasonal activities, Altars of Summoning and Savathun's Spire. Throughout these modes, we will use the new Deck of Whispers mechanic to expand our power.
If you've been enjoying Veil Containment in Season of the Deep, there's good news - Veil Containment will continue to offer new story and lore through to Season 23 (seemingly going away with The Final Shape).
In a big boost for PvE players, Vanguard Medals are back, and the active medals will rotate alongside current Surge modifiers. That way you'll get to show off your best elemental builds constantly.
Additional Battlegrounds will join the Nightfall and Grandmaster Nightfall rotations for both Season of the Witch and Season 23, too.
Gambit players, rejoice (sort of) - you're getting the Cathedral of Scars ported into Destiny 2, and we'll see Shadow Legion and Lucent Hive added to the PvPvE mode, too.
Destiny 2 Season of the Witch Raid
As confirmed during the Destiny 2 showcase 2023, the reprised raid coming in Season of the Witch is Crota's End. This raid from the Dark Below expansion in the original Destiny will return, allowing players to take down the son of Oryx, Crota once more and it was promised to be very difficult this time.
The raid Exotic will once more be Necrochasm which was an ark Auto Rifle (AR) in the original game that made enemies explode like the cursed thrall, and yes with the famous sound effect. The more noticeable thing was that the weapon was a 900 rpm AR, and in D2 there are only 720 rpm Auto Rifles max. Expect Necrochasm to be a blast!
In case you weren't counting, that means Destiny 2 will offer 9 raids, as Crota's End joins the following:
Deep Stone Crypt;
Garden of Salvation;
King's Fall;
Last Wish;
Root of Nightmares;
Vault of Glass;
Vow of the Disciple.
As was confirmed in the developer blog on July 27, (though the raid name wasn't announced just yet till the showcase) Crota's End will go live on September 1, with Contest Mode enabled for 48 hours.
Destiny 2 Season of the Witch Exotic Rotator
Guardians can also expect an Exotic Mission Rotator, giving them the chance to earn some of the game's best exotic weapons.
Players can unlock Dead Man's Tale in the Presage mission, finish Vox Obscura for Dead Messenger, or attempt Operation: Seraph Shield to get the customizable Revision Zero.
The other cool part of the Exotic Missions is that old-season weapons and armor will be featured throughout the farm.
Here is the respectful seasonal weapons and armor list:
Presage
Exotic
Dead Man's Tale
Seasonal Weapons

Nezarec's Whisper.
Bump in the Night.
Tears of Contrition.
Hollow Denial.
Firefright.
Without Remorse.

Opulent Weapons

Austringer.
Drang (Baroque).
Beloved.
CALUS Mini-Tool.

Armor
Eidolon Pursuant
A great addition to the Pressage mission's Dead Man's Tale is the fact that the weapon is now fully craftable after the first run. However, 4 runs are needed in order to get all the perk pools. Each run will provide players with the upgrade necessary for deeper crafting, unlocking this weapon's barrel, magazine, perk 1, and perk 2 in the process. All of the Season of the Haunted craftable weapons return in Presage too with the seasonal armor set.
Requires ownership of Beyond Light or Season of the Chosen.
Vox Obscura
Exotic
Dead Messenger
Seasonal Weapons

Piece of Mind.
Sweet Sorrow.
Explosive Personality.
Thoughtless.
Under Your Skin.
Recurrent Impact.

Armor
Tusked Allegiance
Like the DMT weapon, Dead Messenger is also fully craftable but with an additional trait. All of the Season of the Risem craftable weapons return in Vox Obscura too with the seasonal armor set.
Requires ownership of The Witch Queen or Season of the Risen.
Operation: Seraph's Shield
Exotic

Revision Zero

Seasonal Weapons

Fire and Forget.
Tripwire Canary.
Disparity.
Path of Least Resistance.
Judgment of Kelgorath.
Retrofit Escapadeю.

IKELOS Weapons

IKELOS_HC_v1.0.3.
IKELOS_SG_v1.0.3.
IKELOS_SR_v1.0.3.
IKELOS_SMG_v1.0.3.

Armor
Warmind's Avatar
Like the other two weapons Revision Zero drops back (still craftable ofc). Featured craftables are tied to the Season of the Seraph, so it's your second chance to get the famous IKELOS SMG or Retrofit Escapade craft patterns and we highly suggest you get them.
Requires ownership of The Witch Queen or Season of the Seraph.
Presage will kick off the rotator followed is Vox Obscura and Operation Seraph Shield to close the deal. Then they will rotate weekly in the same cycle most likely.
Destiny 2 Season of the Witch PvP additions
New Trials of Osiris armor
Originally teased as the bear-like armor for the Titans and now confirmed that once the Trials of Osiris (ToO) go live on August 25-29 you will be able to earn a completely new armor set for your guardian in the famous ToO PvP mode.
This season two weapons went off the rotation Unwavering Duty Machine Gun and Exalted Truth Hand Cannon. Instead, we got the notorious Igneous Hammer - Aggressive 120 rpm Hand Cannon and a completely new Cataphract GL3 strand Heavy Grenade Launcher.
Both weapons have new Season of the Witch perks, so as returning once, so as the really meta and broken ones, and even sick combinations, like Envious Assassin & Bate and Switch on the Cataphract GL.
Here is the list of rewards and what to expect on Rank-ups:
Rank 10, no resets: Cataphract GL3.

Rank 13, no resets: Upgrade Module x2.

Rank 16, no resets: Igneous Hammer Hand Cannon.

Rank 16, on reset: Ascendant Shard.

Flawless run -- Adept The Immortal (SMG).
As soon as you will unlock these on their respected reputation ranks you will be able to focus them directly with Trials Engrams for the perfect godroll.
Sadly there is no rotation so we don't really know what weapons and when will be dropped to Trials on weekends. However, we do promise to update the page every Trials weekend so you won't have to guess or even load the game to check for it.
New map: Multiplex
The "State of the Game" post for August 2023 explained that PvP development is dedicated more to overarching systems, as opposed to specific new maps. While noting that bandwidth needs to be taken from elsewhere to develop maps, players can expect a brand new Vex-network-themed PvP map in Destiny 2 Season of the Witch.
Multiplex is described as an asymmetrical map that can cater to multiple modes.
New modifier: Checkmate
Checkmate is a new modifier that will focus on primary weapons, with Special ammo needing to be earned. Player health is increased, and Primary weapon damage is tuned for longer encounters.
The modifier will be available in Crucible Labs from Week 5 to Week 10. It'll start with Control, then Survival, then Rumble in two-week intervals.
New Relic Mode. This is a brand new type of game for The Crucible, where each Guardian earns a charge for getting kills, which can then be used to summon a 'relic' weapon, like the Aegis from the Vault of Glass raid or the Schthe from the Season of the Haunted.
Matchmaking Improvements
Matchmaking should overall improve through the Season of the Witch cycle.
Destiny 2 Season of the Witch weapons and gear
Good news, Guardians - we're getting some more new toys to play with - as well as the returning hand cannon, Warden's Law. It'll be a Nightfall reward and will form a new archetype.
The following weapons will drop from activities, and they'll be focusable as soon as the season begins:
Crucible

Unending Tempest - Stasis Submachine Gun.

Strikes

Luna Regolith III - Solar Sniper Rifle.

Gambit

Qua Xaphan V - Void Machine Gun.

Nightfall

Warden's Law – Kinetic Hand Cannon.
Pre Astyanax IV – Solar Precision Bow.

Iron Banner

The Guiding Sight – Strand Scout Rifle.
Point of the Stag – Arc Bow.

Trials of Osiris

Igneous Hammer – Solar Hand Cannon.
Cataphract GL3 - Strand Heavy GL.
The Mercurial Overreach Sniper Rifle will stick around, while Competitive Division players can expect an Aggressive Frame Strand Pulse Rifle.
Ascendant Shards and Ascendant Alloys will be capped at 30, instead of 10, and Enhancement Prisms will be capped at 100 instead of 50. This is to remove the risk of losing them at the Postmaster, but as part of the move, they'll no longer go to the Postmaster. That means you'll need to use them or lose them. Any you've already accrued will still be found in the Postmaster until they're claimed.
Xur is getting a revamp in Season 23 but in the meantime, he is still the good old spineless vendor. Here you may also find his location from now on.
Xur will return on September 1, 2023.
Destiny 2 Season of the Witch Strand Aspects
If you've been zipping around the green ziplines of the Strand subclass, good news - you're about to get more tools to play with.
Three new Aspects are also arriving in Season of the Witch, with the following:
Hunter: Whirling Maelstrom;
Titans: Banner of War;
Warlocks: Weavewalk;
All aspects are started by the Unveiled questline picked up from Nimbus on Neomuna.
Destiny 2 Quality of Life upgrades in Season of the Witch
Here's a quick rundown of additional features coming in Season of the Witch:
All Stasis Aspects and Fragments will be available from Elsie Bray if you've beaten Beyond Light.
Players can pin 100 of their favorite cosmetic options, including shaders, ornaments, and emotes.
Transmats will be unlockable, as opposed to consumable.
Wish-Ender is getting a more straightforward quest.
Currencies will be moved to Collections.
Iron Banner challenges will be doubled up for Pinnacle and Reputation modifiers.
You can rank up in Ritual Activities within matches, so you don't have to wait to get to orbit. Finally!
This is currently all we know about Season of the Witch but we are sure to upgrade this page with every bit of new info regarding the SotW.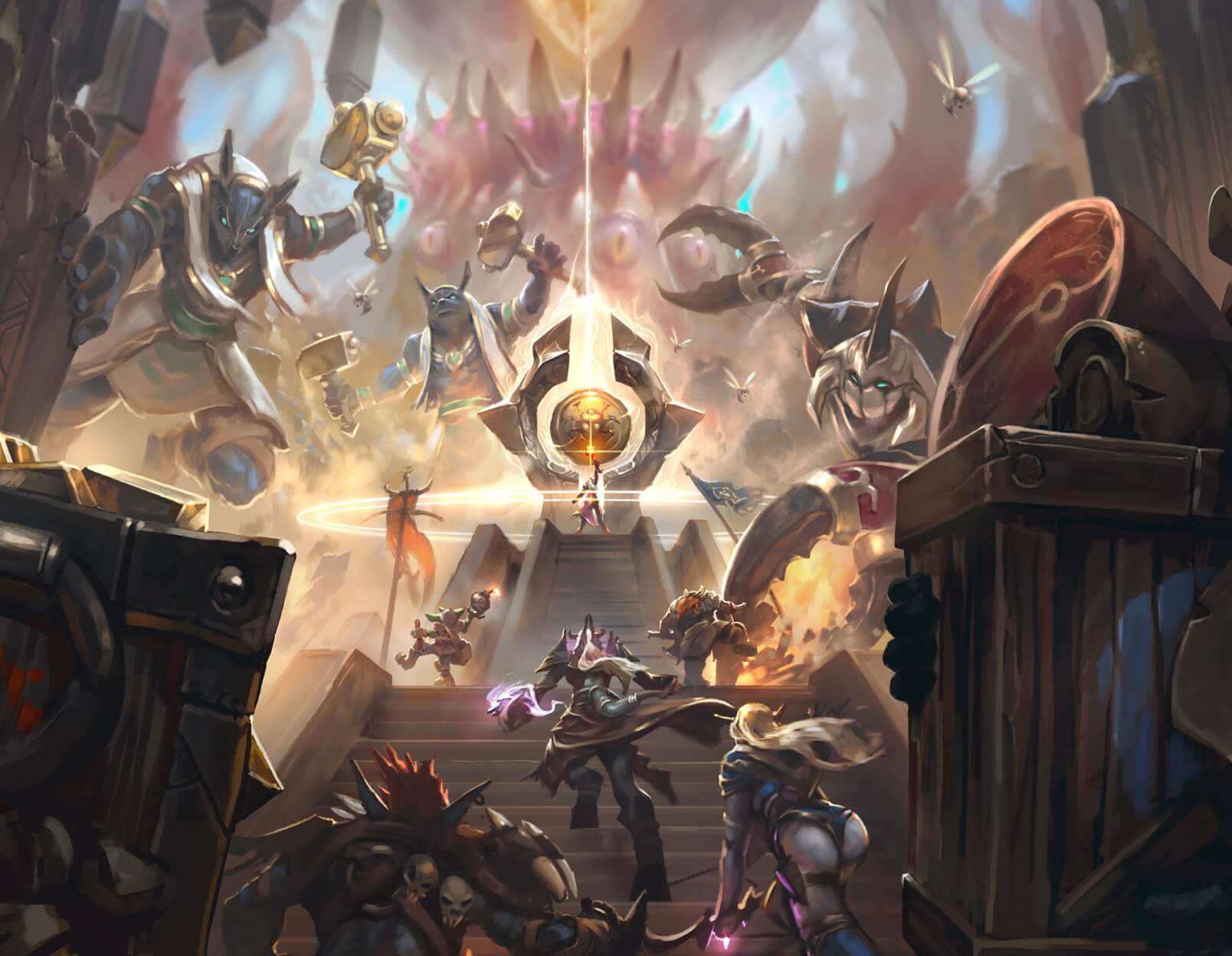 Core Principles
Why Choose Us?
We are constantly improving our services to deliver mind-blowing experiences to our customers for every order, every day
---
completed orders
and counting…
Rated 5 Stars
On REVIEWS.io
Check out our reviews on REVIEWS.io, an independent reviews platform. All reviews are genuine and published in real time.
Read customer reviews
We are online NOW and 24/7
We will contact you and start working on your order within 7 minutes
Only game experts on our team
Every manager, even the owner, has successfully personally completed over 300 orders
We only use safe and time-proven methods
P.S. We'd better miss a $10,000 sale, than risk your account