CoD MWZ 3 Guide
Modern Warfare 3 brings another spin on the well-beloved Zombies mode from previous entries in this franchise. MW3 Zombies are presented as an open world with extraction-type gameplay. It is called Operation Deadbolt and in this guide, you can learn everything about this gameplay activity, including perks, maps, gameplay, and more.
Gameplay Loop of MW3 Zombies Mode
Unlike traditional CoD Zombies, the MW3 variant does not revolve around playing rounds after rounds; rather, it takes an open-world approach, where the difficulty ramps up depending on what part of the map you are located in. All you have to do is complete challenges to get through the story missions.
There are three story acts in Operation Deadbolt, and each one of them is comprised of a different set of challenges. Please do keep in mind that unlike traditional extraction gameplay mode, Zombie mode is PvE only and if you want to play against other players you will not be able to do so.
Enemy Types in Zombie Mode of Modern Warfare 3
The biggest gameplay attraction of CoD Zombies is the special infected. These elite enemies require all the attention of the players and each needs its own approach in order to take down. Here we have compiled a full list of each special infected, along with a way to tackle them.
Standard Zombie – Your standard cannon fodder. No special abilities; strength in masses.
Hell Hound – These dogs from hell are fast and hard to shoot at. Exercise caution.
Mangler – Armored Zombie with a cannon for its hand.
Abomination – Gigantic zombie that will absolutely wreck your team with lasers.
Mimic – They can pretend to be chests, so you should attack each chest you see just in case.
Disciple – Those are support zombies. But this support is not for you. They buff each other and other infected, which makes them priority targets in most scenarios.
Maps in MWZ
So far, there is only one CoD Zombies map in Modern Warfare 3 – Urzkistan. Fortunately, it is absolutely massive, boasting a size of 6.5 km2. The deeper into the map you progress, the harder it will become to survive, but at the same time, the rewards will be worth it.
Red Zones are the most difficult ones and can be either avoided or targeted depending on what type of gameplay you are seeking specifically.
Perks in Zombies Mode of Modern Warfare 3
In this game, perks are presented in a forum of consumable food, just like in some CoD games before. This time, however, it is a drink – Perk-a-Cola. This Cola can be discovered or created during Zombies gameplay and is unique to this specific mode. Each one of them gives a specific boost to your operator. Here is a list of all the perks that you can acquire in CoD MW3 Zombies.
MWZ perks:
Speed Cola – Reload and use armor plates faster.
Quick Revive – Decreases the time it takes to revive an ally by 50%, while also making your health restoration start 50% faster.
Elemental Pop – Apply random ammo mod effects while shooting your enemies.
Stamin-Up – Run faster and for longer periods of time.
PHD Flopper – Going prone now causes an explosion. The explosion gets bigger when you fall. There is now no fall damage.
Tombstone Soda – Creates a stash with all of your belongings upon death, meaning that you will be able to recover everything without stress.
Death Perception – Spot hidden enemies and chests much easier.
Jugger-Nog – Increases maximum HP.
Deadshot Daiquiri – Completely removes sway of your scope and increases damage while ADSing at critical points.
A huge portion of the gameplay is mastering the correct use of these perks, so make sure to try them all out and adapt to any situation by selecting perks accordingly.
MW3 Zombie Story Acts
Here you can find a list of all story missions of Zombie mode in CoD MW3.
| | | |
| --- | --- | --- |
| Act №. | Story Mission | Rewards |
| Act 1: Welcome to Operation Deadbolt | Extraction | Loading Screen: "Rage and Fire" |
| Act 2: Mother of Invention | Shepherd | Vehicle Skin: "Warmageddon"; 5000 XP. |
| Act 3: Confrontation | Defeat Zakhaev | Operator Skin: "The Bone Collector"; 10,000 XP. |
MW3 Zombies Achievements and Trophies
If you are an achievement hunter and want to 100% MW3, then you will have to complete a bunch of challenges in Zombies mode as well. Here is a full list of Zombies mode-related achievements, as well as how to get them. BLOG15
One Against All – Kill Orcus while in a 6 person squad in MWZ.
Seeing Red – Complete 5 Contracts in the High Threat Zone in a single deployment in MWZ.
The End? – Complete Act III in MWZ.
Slaughterhouse – Kill 50,000 total Enemies in MWZ.
Conqueror – Defeat a Warlord in MWZ.
And So It Begins – Successfully Exfil in MWZ.
Write Off – Kill 500 Enemies using an Insured Weapon in MWZ.
Perkaholic – Have 9 perks active at the same time in MWZ.
Gravestone – Kill 100 Zombies with a vehicle in a single deployment in MWZ.
Back From The Dead – Back From The Dead.
Helpful Stranger – Revive a player from a different Squad in MWZ.
Hired Gun – Complete 20 Contracts in MWZ.
You Can Pet The Dog – Pet a Hellhound in MWZ.
After completing all 13 of these achievements there are no more hidden ones to tackle, so that is all of them!
What are Schematics and Acquisitions in MW3 Zombies?
There are two main types of loot that you can exfiltrate with in MW3 Zombies. Those are called Schematics and Acquisitions.
Schematics are blueprints that unlock the ability to create Acquisitions in the lobby permanently. However, they have a cooldown period. Nevertheless, they are still extremely valuable for any player.
Acquisitions are items that can only be used once during the match but provide a massive advantage to anyone who does. They can be discovered on during the game or crafted in the pre-game lobby (if you have required schematics), and they can also be exfiltrated, which means they can be carried from game to game.
Knowing how and when to use the Acquisitions can make a difference between winning and losing a match of CoD Zombies MW3.
Operators in MW3 Zombies
All operators that you can unlock in the main game mode can be used in the Zombies mode of MW3. Each operator has their own customizable inventory slots, and a couple of operators are unlocked via Zombies mode as well – Ripper and Scorch.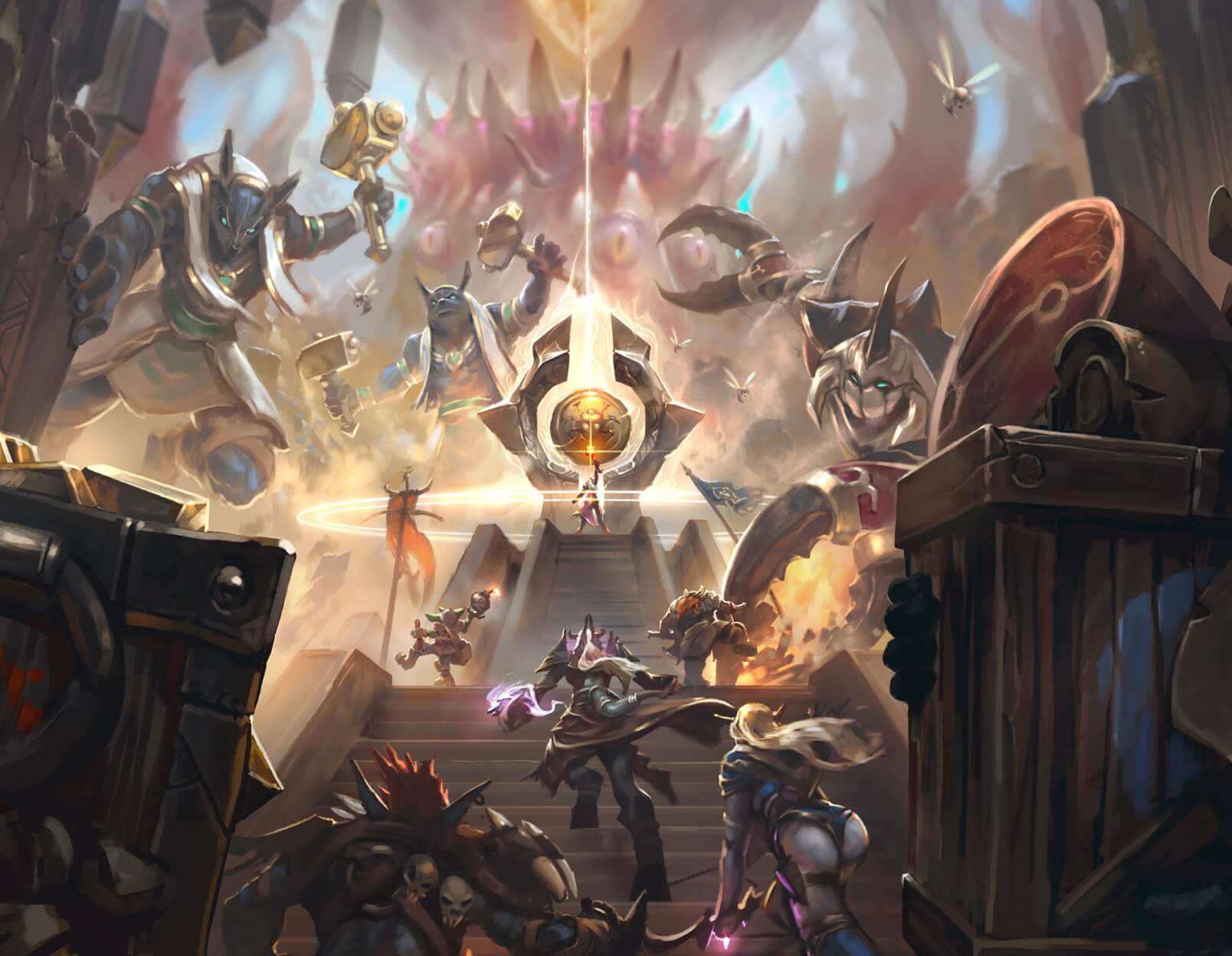 Core Principles
Why Choose Us?
We are constantly improving our services to deliver mind-blowing experiences to our customers for every order, every day
---
completed orders
and counting…
Rated 5 Stars
On REVIEWS.io
Check out our reviews on REVIEWS.io, an independent reviews platform. All reviews are genuine and published in real time.
Read customer reviews
We are online NOW and 24/7
We will contact you and start working on your order within 7 minutes
Only game experts on our team
Every manager, even the owner, has successfully personally completed over 300 orders
We only use safe and time-proven methods
P.S. We'd better miss a $10,000 sale, than risk your account