Diablo 4 Uber Bosses
Diablo 4 Uber bosses boosting is here to help kill the hardest bosses in Diablo 4 and receive some of the most prestigious rewards. These bosses require a ton of preparation, and not all players have enough time to invest in it. Buy Uber Boss kills in D4 and forget about the tedious grind when you can enjoy the rewards in the shortest time possible!
Reasons to use Uber Boss Carries in Diablo 4
Each player might have different reasons for wanting to buy Uber Boss Kills in Diablo 4, so we've compiled some of them in a helpful list that might help you with making a decision.
Unique loot – Uber Bosses drop amazing loot in D4. Apart from cosmetics and mounts, you can receive some of the best gear in the game that is a must-have for some of the most popular character builds.
However, farming such loot week after week might become tedious, and this is exactly where our Uber Boss boosting comes to the rescue. Let our professional players handle the grind while you enjoy aspects of the game that are more fun and engaging.
Difficulty – Uber versions of D4 bosses are extremely difficult to defeat but are designed to be killed over and over again to get all the loot. If you don't want to waste your time on character building and want to get an advantage from the loot they drop, then our services are exactly what you are looking for.
Stress – Wiping over and over to the same boss without being able to make any meaningful progress can be stressful and frustrating. Nobody enjoys being stressed out during their gaming sessions and we understand that.
Simply use our Diablo 4 Uber Boss carry and forget about the stress. Dispatch these vile demons in a relaxed atmosphere with professional players by your side.
Strategy – There is no need to memorize the strategy if all you want to do is to get loot. We will handle everything while you can simply enjoy prestigious rewards, such as titles, mounts, achievements, and gear.
Summoning – Most Uber Bosses require some sort of item to get summoned. Usually, this requires some sort of grind, be it defeating another set of bosses or farming some specific item from mobs. With our Uber Boss kills in D4 you can forget all about that since our players will use their own items to summon the boss.
And that's not all! As you can see there is a ton to love about our D4 Uber Boss boosting. If you have any questions about it simply contact us via Discord or live chat here on the website. Our customer service team consists of real people who are ready to help you 24/7.
D4 Uber Boss Boosting FAQ
If you have any questions about buying Uber Boss kills in Diablo 4, we have prepared this FAQ section to help you out. However, if you have questions that are not answered here, you can always contact us directly and our experts will answer any questions you may have!
Do you need to finish the story campaign to fight Uber Bosses in D4?
Yes, in order to even attempt fighting these end-game enemies you will need to finish story campaigns. Our D4 Uber Bosses carries also require you to finish the campaign. They are called "end-game" bosses for a reason, right?
Is a seasonal character required to fight Diablo 4's Uber Bosses?
No, a seasonal character is not required to fight Uber Bosses in Diablo 4. However, seasonal characters receive a ton of gameplay mechanics that are not accessible for eternal realm characters and your enjoyment might be much higher with seasonals, so we would strongly recommend you make one.
That being said, no matter which type of character you have, our D4 Uber Boss kill boosts are always available for purchase.
What character level do you need to fight D4 Uber Bosses?
Level 100 is not required to buy any of the D4 Uber Boss kills here at Boosthive. Our professional players already have all the necessary gear and character builds to destroy any boss while you can enjoy the loot in the end even as a character of low level.
What Uber Boss is the Hardest One in Diablo 4?
Each Uber Boss presents a sizeable amount of challenge, especially for players who haven't prepared enough. However, one Uber Boss stands out the most – Uber Lilith. She can give a hard time even to the most grizzled veterans of the franchise. Weekly farm of this boss can be especially grueling because of how hard it can get. However, our Uber Boss boosting services are able to solve this as well!
D4 Seasonal Bosses Available for Boosting
Each new season introduces new Uber Bosses in Diablo 4 and the newest season is no exception. Here is a full list of the bosses that players will be able to face in the second season of this ARPG.
Seasonal Uber Bosses:
Grigoire, the Galvanic Saint.
The Beast in the Ice.
Duriel, King of Maggots.
Lord Zir.
Echo of Varshan.
Echo of Lilith.
Each of these requires a special strategy and in most cases items to summon. If you simply want to get loot off of them or some other prestigious rewards, but don't want to learn the strategy or farm summoning items – we've got you covered! Our Diablo 4 Uber Boss kills are perfect for dealing with them quickly and without any stress.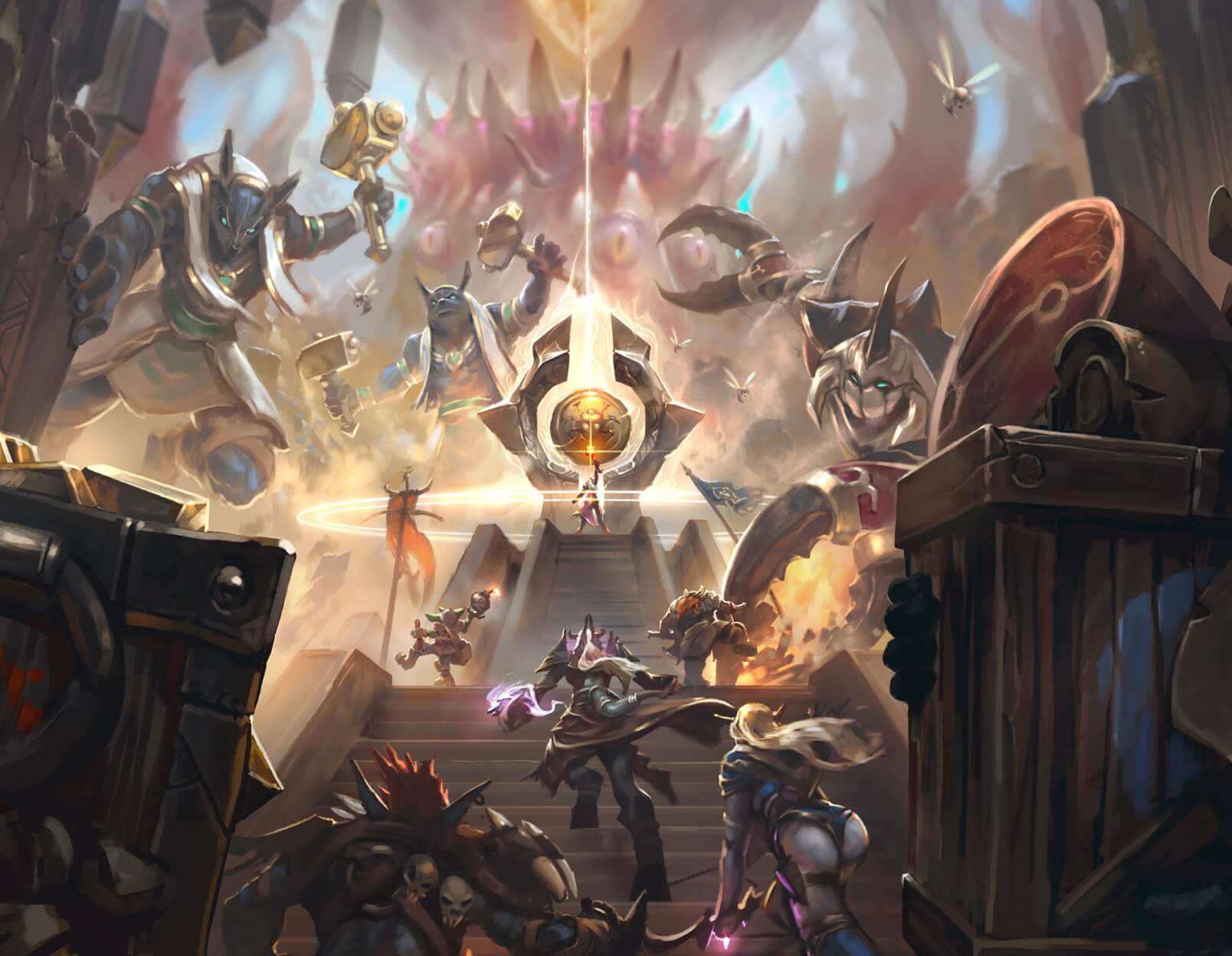 Core Principles
Why Choose Us?
We are constantly improving our services to deliver mind-blowing experiences to our customers for every order, every day
---
completed orders
and counting…
Rated 5 Stars
On REVIEWS.io
Check out our reviews on REVIEWS.io, an independent reviews platform. All reviews are genuine and published in real time.
Read customer reviews
We are online NOW and 24/7
We will contact you and start working on your order within 7 minutes
Only game experts on our team
Every manager, even the owner, has successfully personally completed over 300 orders
We only use safe and time-proven methods
P.S. We'd better miss a $10,000 sale, than risk your account