Diablo 4 Rogue Builds
Get yourself one of the best Diablo 4 rogue endgame builds for sale and become one of the best damage-dealing fighters in no time. Our experts have spent enough time creating a selection of optimal setups so that any player, regardless of whether they are beginners or more skilled ones, can safely play a balanced class. Well, you've come to the right place, here we can find the perfect build for you.
Rogue is a class that is skillful with both melee weapons such as swords and daggers, and ranged weapons such as bows and crossbows. The strengths of the Rogue class are its high mobility and its ability to avoid defeat in situations where the position is not in its favor. If you want to play as Rogue, buying yourself a Diablo 4 Rogue build service is crucial.
Diablo 4 Best Rogue Build Boost Includes:
| | | | | |
| --- | --- | --- | --- | --- |
| | Starter | Sacred | Ancestral | Uber |
| level | 60 | 75 | 90 | 100 |
| items with aspects | 650+ | 700+ | 725+ | ancestral legendary gear |
| dungeons aspects | + | + | + | + |
| renown lvl | 3 | 3 | 5 | 5 |
| altars of lilith | + | + | + | + |
| gold | 10M | 20M | 35M | 50M |
| world tier | 3 | 4 | 4 | 4 |
| glyphs | - | all glyphs | 15 lvl glyphs | 21 lvl glyphs |
| weapons ilvl | 650+ | 700+ | 725+ | 800+ |
Our Rogue gearing service is accessible across both Eternal and Seasonal realms and is compatible with all gaming platforms, including PC, Xbox, and PS4/PS5. However, prior to buying a D4 Rogue build from our online store, we kindly advise you to review the fundamental prerequisites for this gearing service, which can be found on the corresponding pages.
What is the Difference Between Diablo 4 Rogue Builds
We offer you ready-made builds for rogue in a variety of options of equipment and level progression. We offer you a brief summary of each of the options.
Starter
Starter is a basic Rogue build, which is perfect for new players who want to get a comfortable and equipped class for convenient game play in Diablo 4. It includes a character of level 65, 10 million gold and equipment enough for comfortable further play. We will also unlock World Tier 3 and Renown level 3.
Sacred
If you need more than a base, you should check out the Sacred tier. It includes a higher level of character, more items with aspects, higher item level of weapons 700+, 20 million gold, and an unlocked World Tier 4. On top of that you will also get a level 3 Renown.
Ancestral
Perhaps you need something more and you know exactly what you want. For players who want one of the best builds for Rogue, the Ancestral tier is available, which includes a level 90 upgrade, 725+ level of items with aspects, 35 million gold, 15th level of glyphs and weapons also at level 725+. Renown is upgraded to level 5.
Uber
For the most refined players, we offer the Uber upgrade option, which embodies our vision of the Rogue as the perfect class for group or solo play. An optimally upgraded level 100 Rogue with ancestral legendary level equipment, armed with 800+ item level weapons... this is not a rogue, but a true work of art embodied in a character. Of course, on the Uber tier we've tried to boost your Rogue to the max, including an open World Tier 4, 21 levels of glyphs, 5th level of Renown and 50 million gold for your enjoyment.
And of course, all tiers include all dungeon aspects and altars of Lilith. Moreover, we have Rogue gear for sale in Diablo 4 if you might need to obtain something on top of that. In other words, if you want to play as a Rogue, choose any build on this page and go ahead.
D4 Rogue Build Service FAQ
How good is Rogue in Diablo IV?
The Rogue class is a versatile mix of both melee and ranged combat, making them excellent at taking down enemies. They're known for their fast and agile attacks and have the added advantage of using traps to keep a safe distance from their foes. However, like any other character class, Rogues have their own set of strengths and weaknesses. Here's a quick list highlighting what makes playing this class a great choice and where they might face some challenges.
Pros & Cons of playing Rogue in Diablo 4:
The Rogue class in Diablo IV is a compelling choice for several reasons. It boasts the following strengths:
Exceptional Damage Output: Rogues are known for their ability to deliver substantial damage, making them formidable in combat situations.
Impressive In-Combat Movement Speed: They excel at swift, agile maneuvering during battles, enabling them to navigate the battlefield with remarkable speed.
Debilitating Effects: Rogues have the capacity to employ debilitating effects like stuns, slows, and freezes, further enhancing their control over encounters and hampering their adversaries.
All-Around Versatility: The Rogue class is an exceptional all-around choice, capable of adapting to various playstyles and challenges in the game, making it a versatile and well-rounded class for players.
Although, playing as a Rogue in Diablo 4 might not be the ideal choice for everyone due to the following drawbacks:
High Damage Absorption Requirement: Rogue characters often find themselves in situations where they need to withstand a significant amount of incoming damage. This can make them challenging to play, especially for those who prefer characters with higher durability.
Need for Expert Positioning and Strategic Planning: Success with a Rogue class heavily relies on the player's ability to position themselves strategically and make well-thought-out plans. It demands a more tactical and calculated approach to gameplay, which may not suit everyone's playstyle.
Reliance on Evasion Skills: To thrive as a Rogue, players must effectively utilize evasion skills to survive and excel in combat. This dependence on evasion skills can be demanding, requiring players to master these abilities for optimal performance.
While the Rogue class offers distinct advantages, these disadvantages may not align with the preferences and playstyles of all players, making it essential to consider these factors before choosing to play as a Rogue in Diablo 4.
Best Diablo 4 Rogue builds for sale
Currently there are 7 Rogue builds that have emerged as the most popular and efficient choices, surpassing other D4 Rogue Endgame Build variants. We will thoroughly examine the advantages and disadvantages of each build, allowing you to make an informed decision based on your preferences.
| | |
| --- | --- |
| Build | Description |
| Penetrating Shot Rogue | Very powerful and easy-to-master than most of D4 rogue builds. Penetrating Shot build scales well with stats making it is a good choice for the end game |
| Twisting Blades Rogue | This rogue build is very fun to play and it can farm well, but lacks strong defensive abilities making it quite squishy. |
| Death Trap Rogue | Rogue build with best crowd control abilities and great utility. This build can pull monsters in one group to completely smash them all. |
| Flurry Rapid Fire Rogue | This build is a more versatile choice than most of other Diablo 4 rogue builds. It combines Flurry for broad attacks and Rapid Fire for single targets, ensuring you're well-prepared for any challenge in Diablo IV. |
| Barrage Rogue | Great choice for experienced players. This build has multi-target damage making it good for the end-game activities. |
| Flurry Rapid Fire Rogue | This build is a more versatile choice than most of other Diablo 4 rogue builds. It combines Flurry for broad attacks and Rapid Fire for single targets, ensuring you're well-prepared for any challenge in Diablo IV. |
| Flurry Rogue | Last but not the least, Flurry Rogue is perfect for AoE gameplay. It has a simple playstyle that works perfectly for new players. |
Choosing Boosthive as your Rogue Build provider comes with a multitude of compelling advantages for enhancing your gaming experience. We've thoughtfully compiled a comprehensive list of the primary benefits when you opt for our services:
Security: We prioritize the safety of your account by implementing essential precautions to provide the highest level of protection.
Live Streaming: We offer live streaming of your order's progress, allowing you to witness the entire Diablo 4 Rogue Build boosting process in real-time.
Manual service completion: At Boosthive, we strictly adhere to a policy of manual service completion, avoiding cheats, bots, or third-party software for an unfair advantage. Our skilled professionals meticulously handle every aspect of your order.
Professional Boosters: Our team comprises proven, reliable, and highly experienced players, with many members having extensive experience in playing Diablo games for over a decade.
24/7 Customer Support: Our dedicated customer support is available at all times to address inquiries, ensuring that you can reach a live representative, even during late hours.
Fair Pricing: We regularly update and adjust our prices for Diablo 4 season boosts, maintaining competitive and reasonable rates throughout the season.
Should you decide to purchase D4 rogue builds from us and have any questions, please don't hesitate to directly contact our customer service team. You can reach out to us via Discord, Skype, or utilize the live chat feature on our website. Elevate your Diablo 4 experience to new heights with Boosthive!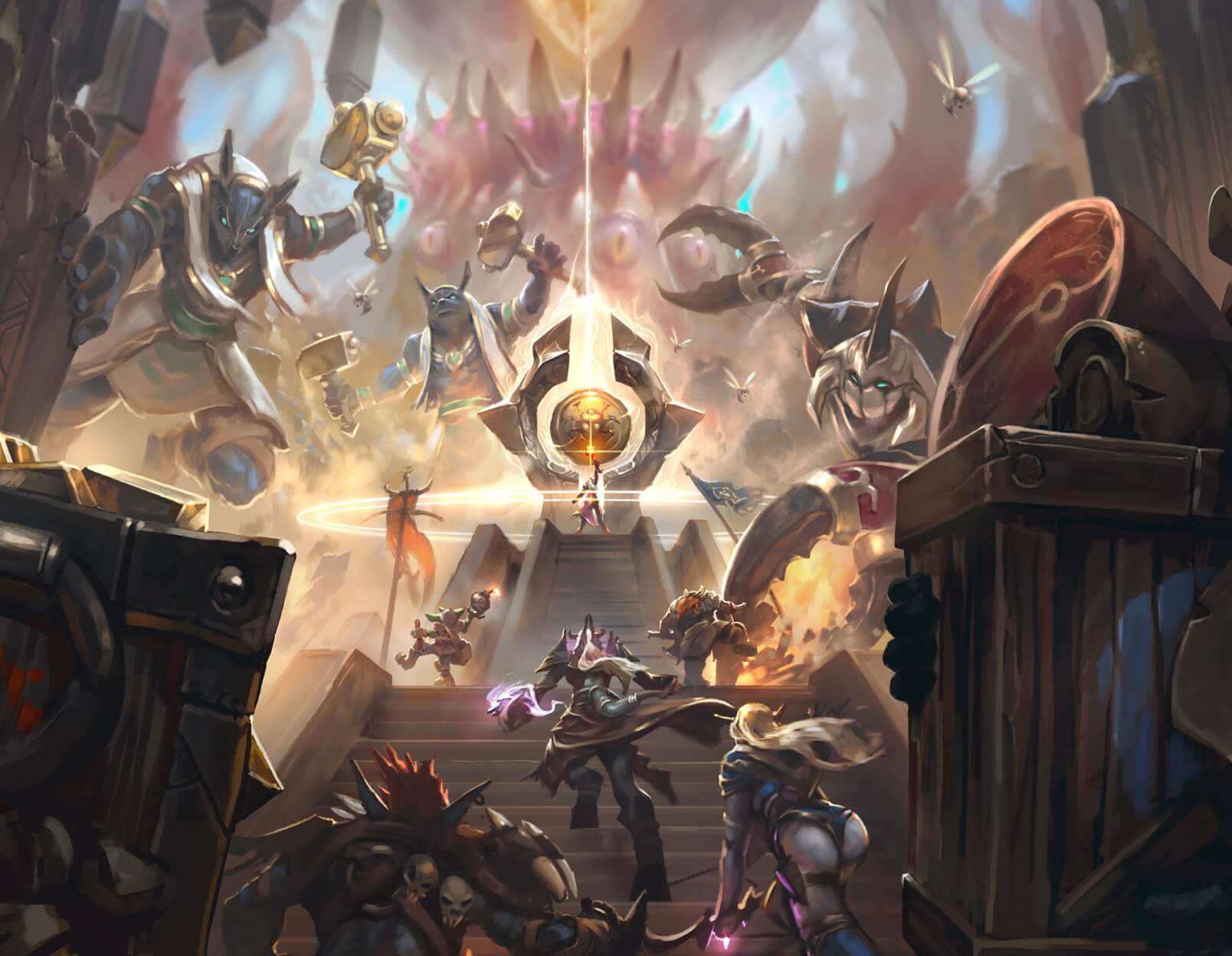 Core Principles
Why Choose Us?
We are constantly improving our services to deliver mind-blowing experiences to our customers for every order, every day
---
completed orders
and counting…
Rated 5 Stars
On REVIEWS.io
Check out our reviews on REVIEWS.io, an independent reviews platform. All reviews are genuine and published in real time.
Read customer reviews
We are online NOW and 24/7
We will contact you and start working on your order within 7 minutes
Only game experts on our team
Every manager, even the owner, has successfully personally completed over 300 orders
We only use safe and time-proven methods
P.S. We'd better miss a $10,000 sale, than risk your account