Diablo 4 Druid Builds
Diablo 4 Druid build service offers a quick and simple way to create a strong character for the end-game, perfectly tailored to how you like to play. Druids are great for survivability and possess the ability to turn into different animals. Druid builds in D4 can make your character really flexible and great at defeating lots of enemies in the shortest time.
Diablo 4 Best Druid Build Boosting
We offer different builds, each with their own advantages and disadvantages. You can also pick from different Tiers to customize your order even further. Here's a quick overview of what each tier offers, so you can make a smarter choice when purchasing a Druid build in Diablo 4.
| | | | | |
| --- | --- | --- | --- | --- |
| | Starter | Medium | High | Uber |
| Level | 60 | 75 | 90 | 100 |
| Items with Aspects | 650+ | 700+ | 725+ | Ancestral Legendary Gear |
| Dungeons Aspects | + | + | + | + |
| Renown lvl | 3 | 3 | 5 | 5 |
| Altars of Lilith | + | + | + | + |
| Gold | 10M | 20M | 35M | 50M |
| World Tier | 3 | 4 | 4 | 4 |
| Glyphs | - | all glyphs | lvl 15 glyphs | lvl 21 glyphs |
| Weapons ilvl | 650+ | 700+ | 725+ | 800+ |
Our Druid gearing service is available on both Eternal and Seasonal realms. You can purchase it on all platforms, such as PC, Xbox, and PlayStation. However, before you buy a D4 Druid build here at Boosthive, please be sure to check the requirements for this service, which can be found on each build's page.
Diablo 4 Druid Build Tiers
We sell Druid builds with different Tiers for gear and character level. Here's a quick summary of each option.
Starter
The Starter tier provides a simple Druid build that's ideal for beginners looking to try out the class and get acquainted with Diablo 4. It's also great for new players who want to learn the game's mechanics and gameplay. In this tier, you'll get a level 60 character, 10 million gold, and decent equipment for a comfortable gaming experience. Plus, you'll unlock World Tier 3 and reach Renown Level 3 as a part of this service.
Medium
If you're looking for more than the starter option, consider the Medium tier. It strikes a balance by offering a higher character level, more items with unique attributes, better weapons with an item level of 700+, 20 million gold, and access to World Tier 4. Additionally, you'll attain a Level 3 Renown in this tier.
High
If you're ready to get serious with the game, then our High tier is the one to go for. It's designed for those seeking one of the top-tier Druid builds, featuring a level 90 character, items with an item level of 725+ and unique aspects, 35 million gold, level 15 glyphs, and weapons of the same level (725+). Your Renown will also be boosted to level 5 in this tier.
Uber
For those who demand nothing but the absolute best, we present the Uber tier, representing our vision of the ultimate D4 Druid build. It offers a Druid at the highest level, equipped with legendary gear of ancestral quality and wielding weapons with an item level of 800+. The Uber tier is maxed out in every possible way, with access to World Tier 4, glyphs at level 21, Renown at level 5, and a whopping 50 million gold.
All our available tiers come with all dungeon aspects and Altars of Lilith included. We also offer unique D4 Druid gear for sale if you wish to further enhance your build.
D4 Druid Build Service FAQ
How good is Druid in Diablo IV?
Druid is one of the most versatile classes in Diablo 4, being able to be both range and melee, DPS and tank, as well as summoning various companions throughout the journey.
Pros & Cons of playing Druid in Diablo 4:
Buying a Druid build in Diablo IV is a compelling choice for several reasons. Here are some of them:
Exceptional Survivability: Druids are known for their ability to survive through massive amounts of damage.
Versatility: They can have various gameplay styles that aren't limited to a single option.
Strong supporting skills: Druids are desired in groups because of their fantastic utility.
However, much like any other class, Druids in Diablo 4 also have their drawbacks:
Limited Mobility: Druids are not the fastest when it comes to their human form, however, they compensate by transforming into beasts.
Requires constant resource management: While the DPS this class is able to dish out is very decent, it is limited to players' ability to manage the Spirit bar.
High Skill Ceiling: Mastering the Druid class in Diablo 4 involves a lot of intricacies. If you're not the kind of player who enjoys delving deep into the details of character classes, the Druid might not be the right choice for you.
While the Druid class offers distinct advantages, it also has its own disadvantages that may be deal-breaking for some players.
Best Diablo 4 Druid builds for sale
We currently have several D4 Druid builds available for purchase. Let's explore the pros and cons of each build to help you make an informed decision that aligns with your preferences.
| | |
| --- | --- |
| Build | Description |
| Werewolf Tornado | This Druid build is simple and user-friendly, excelling in both single-target and AoE combat with its versatile ranged abilities. |
| Shred | This build is highly mobile, boasts impressive survivability, and excels in PvP situations. |
| Storm Claw | This Druid build requires no resource management, offering incredible healing and exceptional survivability. |
| Support | This build doesn't rely on unique gear, yet it provides strong survivability and is a viable option for facing Uber Lilith. |
| Lightning Storm | Easy gameplay, excellent survivability, and incredibly fast clearing speed make this Druid build great. |
| Trampleslide | With low resource dependency, this build is extremely tanky and boasts incredible AoE damage and uptime. |
| Pulverize | This build delivers massive AoE damage with straightforward gameplay and remarkable uptime. |
Boosthive offers a range of benefits to enhance your Diablo 4 experience, including:
Account Security: We prioritize your account's safety with all essential precautions.
Live Streaming: Watch your Diablo 4 Druid Build boost live.
Manual Service Completion: We complete tasks manually, without any cheating or bots.
Skilled Professionals: Our team comprises experienced Diablo players with years of expertise.
24/7 Support: Receive assistance anytime, even late at night.
Fair Prices: Competitive and reasonable rates for Diablo 4 season boosts.
If you buy D4 Druid builds from us and have any questions, reach out to our team through Discord, Skype, or our website's live chat. Elevate your Diablo 4 experience with Boosthive!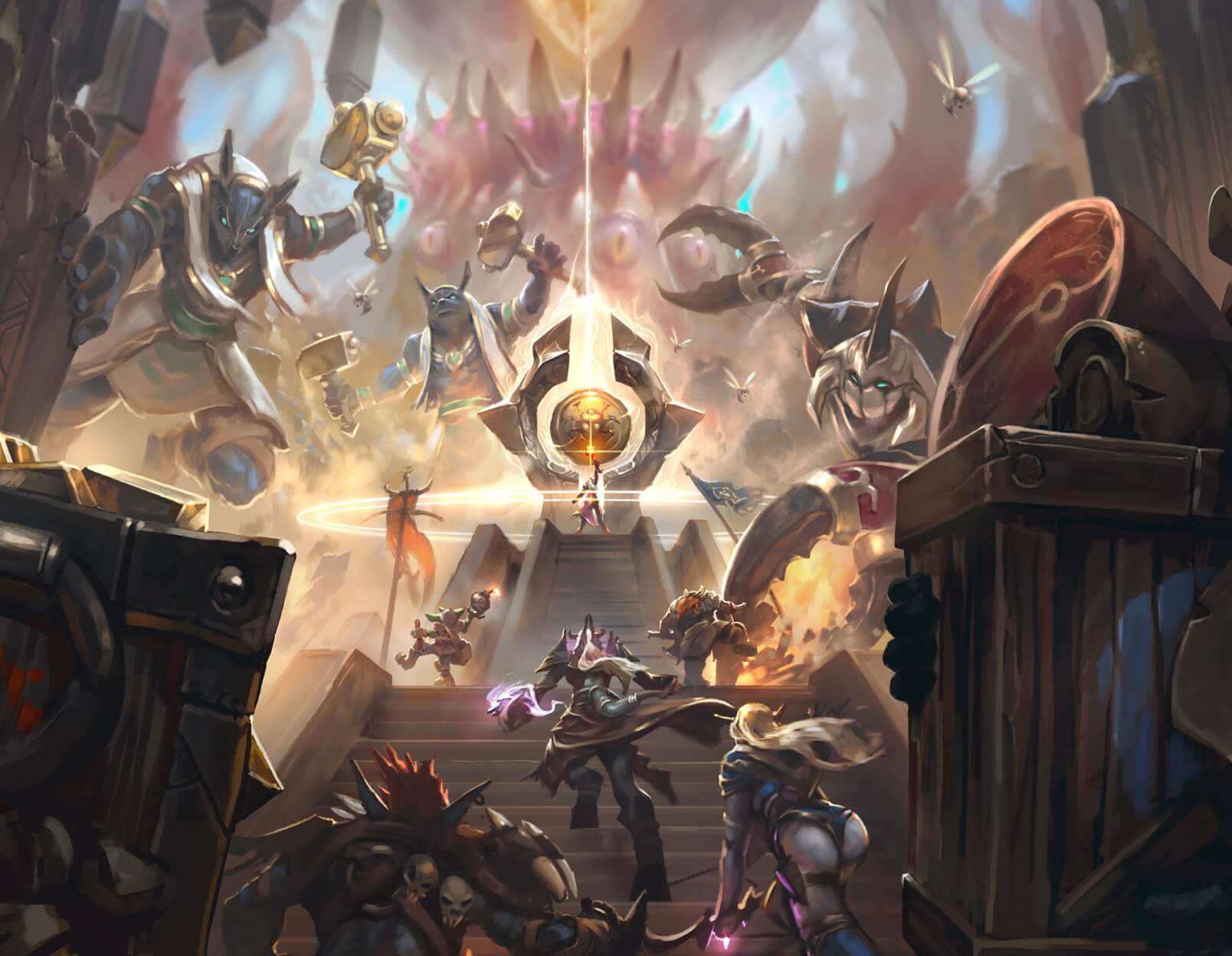 Core Principles
Why Choose Us?
We are constantly improving our services to deliver mind-blowing experiences to our customers for every order, every day
---
completed orders
and counting…
Rated 5 Stars
On REVIEWS.io
Check out our reviews on REVIEWS.io, an independent reviews platform. All reviews are genuine and published in real time.
Read customer reviews
We are online NOW and 24/7
We will contact you and start working on your order within 7 minutes
Only game experts on our team
Every manager, even the owner, has successfully personally completed over 300 orders
We only use safe and time-proven methods
P.S. We'd better miss a $10,000 sale, than risk your account