Diablo 4 Season 1 Boost
Diablo 4 Season of the Malignant boosting services are here to help with all the seasonal activities in the first season of Diablo 4. This season adds new content, builds, and activities to the world of Sanctuary. New enemies, currencies, and mechanics are waiting for players in the new season. D4 season 1 boosts are a great way to catch up with the rest of the player base or to get a competitive edge by completing season-related activities faster than anyone else.
When will Season 1 be released in Diablo 4?
Our D4 seasonal boosting will become available for purchase as soon as the season comes out. And there is already an official date for it, Season of the Malignant start time is July 20th. So mark this day on a calendar and prepare your character to dive into the brand new content in the Season of the Malignant with Boosthive at your side!
Diablo 4 Season 1 boosting on all modes
We offer Season of the Malignant boosts on all platforms and World Tiers. Doesn't matter if you play on PC, PlayStation, or even Xbox - we can provide our services for you. This also applies to world tiers. Be it the beginner-friendly Tier 1 or excruciatingly hard Tier 4, we will complete your order no matter what.
Our professional team of players has years of experience with the ARPG genre, as well as the Diablo series in general. Buy a Season 1 boost in Diablo 4 to receive comprehensive and quick service without any stress.
Most popular Season of the Malignant boosts
The new season adds a ton of new content, and with it, there are some tedious and grindy elements. We offer our Season of the Malignant boosting for sale in case you don't want to waste your time on a mindless grind. Here are some of the more popular types of boosting in season 1 of Diablo 4.
Season of the Malignant power leveling
While all old characters can still play and enjoy D4, players need to create a new seasonal character in Diablo 4 to experience everything the new season has to offer. It also makes further leveling of the Battle Pass possible. If you don't have time to manage a new character and simply want to jump into the new content, then our D4 season of the Malignant carry will help you to do just that.
Character boosting in D4 Season 1
When leveling a seasonal character, players would need to unlock World Tier 3 and 4 all over again, even if they already did so on their mains. Needless to say that this is tedious and pointless, as players who've done it have experienced this process already. Our seasonal boost in Diablo 4 allows you to skip this boring process and get straight into the seasonal endgame on the highest difficulty.
However, some of the things will be transferred to your seasonal characters, such as the Altars of Lilith and renown with exploration. You can do that beforehand to get a discount on our services or entrust this lengthy completion to us as well.
Season of the Malignant main campaign skip
The main story of this season will happen after the main campaign chronologically. After players have fought with the demons of Lilith in the main campaign a new danger arises - corruption. As usual, completion of the story element of the game will have rewards, but take some time to complete. If you don't feel like doing it, just leave it to our Diablo 4 Season 1 carry.
How to get access to seasonal content in Diablo 4?
In order to get your hands on new content in the Season of the Malignant players will have to create a seasonal character. At the start of the season, you will receive a quest that will instruct you to travel all the way to the Kyovashad and meet a new character named Cormund. He will then explain the main mechanic introduced in this season.
Buying Season of the Malignant builds
Caged Hearts will have brand new and unique powers that are exclusive to them and have never appeared in Diablo 4 before. There are a total of 32 new powers available to the players in this new season.
This means that new builds will become possible, a great way to experiment and min-max your build once again. The unfortunate thing is that those powers are RNG based and farming them can be a pain. Alternatively, you can buy a D4 season 1 build and let us shape your character into an unstoppable demon-killing machine.
Currencies and crafting materials
It would be a good idea to stock up on gold and other currencies in season 1 of Diablo 4. This will allow you to buy good equipment, as well as legendary items and other necessities in the world of Sanctuary, but it doesn't end there. Our Season 1 boosting in Diablo 4 also offers crafting materials that are new to this update.
By breaking down unwanted Caged Hearts players will be able to receive a new crafting currency. By collecting enough of said currency players will be able to summon a monster that is guaranteed to drop a Caged Heart of their desired color.
However, while this increases the chances of obtaining a specific power you want, it does not guarantee it. Gathering currency for this procedure can also be long and tedious. If you just want to be done with it and start building your character the way you want - our Diablo 4 Season 1 boosting services provide a perfect solution. Leave the grind to us while you enjoy the fun parts of the game.
How long will Season of the Malignant last?
You might be wondering just how much time there is to explore all the new content that will be added in this new season. The Season of the Malignant will last for 12 weeks, which considering the start date of July 20th means that it will last all the way to the 12th of October.
That's two and a half months that players have to prepare for the new season and explore all it has to offer. While 2.5 months sounds like a solid chunk of time, many players simply won't be able to get all the rewards due to not having enough time. If this is your concern, then you can simply buy D4 seasonal boosting services and forget about the stress that comes with the limited time, as we will unlock the rewards for you!
Reasons to pick Boosthive for D4 seasonal boosting
There are many reasons to pick us as your Diablo 4 seasonal carry provider. We have compiled a list of main advantages you get by choosing Boosthive.
Security - We always take all necessary precautions to ensure that your account is as safe as it can possibly be.
Live Streaming - We also provide a live stream of your order completion in case you want to see how it all goes down.
Manual service completion - Here at Boosthive we never use cheats, bots, or any other type of 3rd party software to gain an unfair advantage - everything is performed by hand.
Professional boosters - We only work with players who have proven themselves to be reliable, experienced and efficient. Most of our team has been playing Diablo games for over a decade.
Customer service is available 24/7 - Whatever the question may be, you can be rest assured that a real person will answer, even during night hours.
Fair prices - We regularly update all D4 season 1 boosts, and decrease the prices as the season goes on.
If you want to buy a seasonal service in Diablo 4, but have some questions - you can always contact our customer service team directly. You can reach out to us via Discord, Skype, or even live chat here on the website. Make your D4 season fun and enjoyable with Boosthive!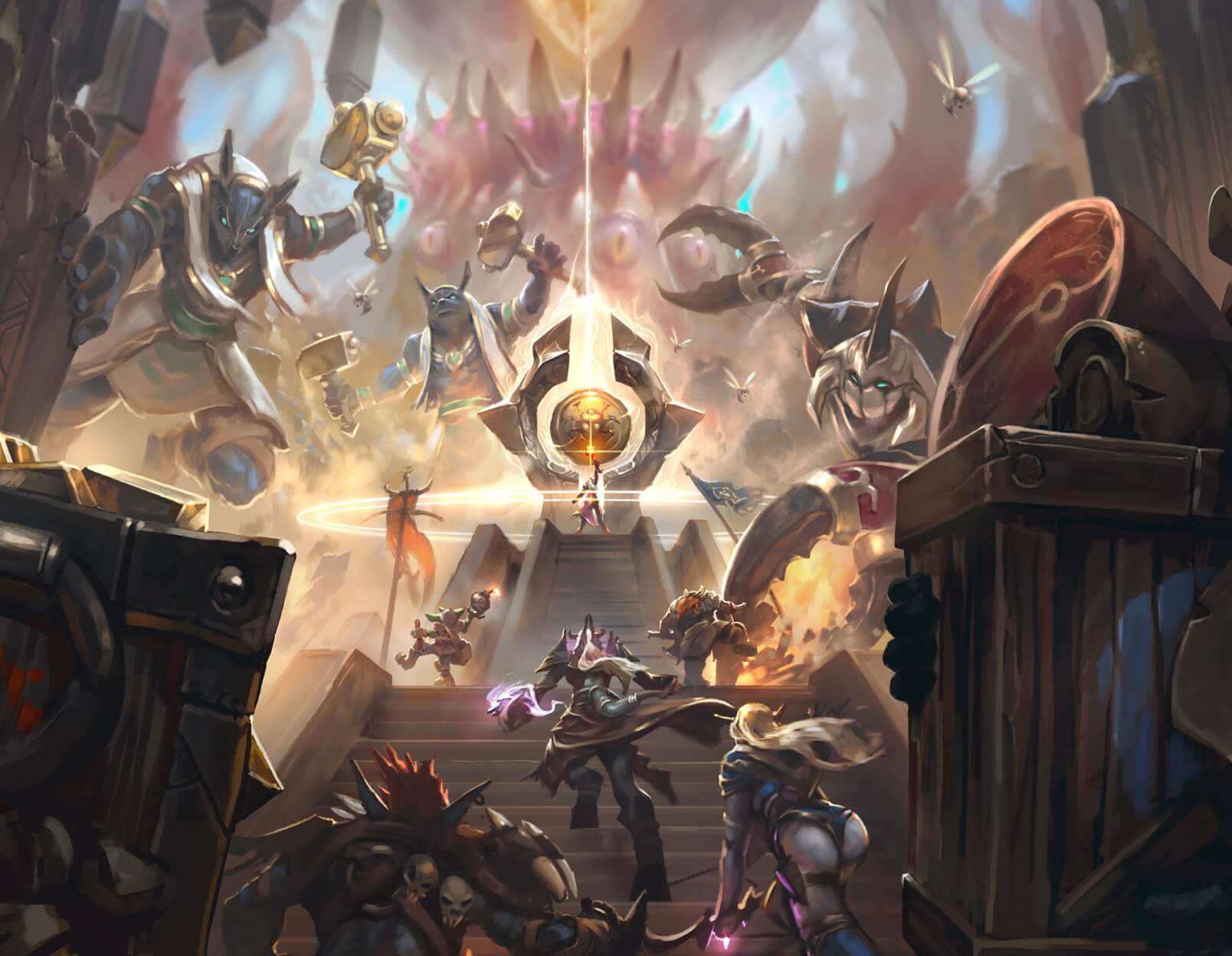 Core Principles
Why Choose Us?
We are constantly improving our services to deliver mind-blowing experiences to our customers for every order, every day
---
completed orders
and counting…
Rated 5 Stars
On REVIEWS.io
Check out our reviews on REVIEWS.io, an independent reviews platform. All reviews are genuine and published in real time.
Read customer reviews
We are online NOW and 24/7
We will contact you and start working on your order within 7 minutes
Only game experts on our team
Every manager, even the owner, has successfully personally completed over 300 orders
We only use safe and time-proven methods
P.S. We'd better miss a $10,000 sale, than risk your account