Diablo 4 PvP Boost
Diablo 4 PvP boost services will help players with all types of PvP-related activities. With new and returning PvP modes, Diablo 4 can offer something useful to any player.
Diablo 4 PvP carry is a perfect opportunity to receive the best PvP rewards without having to follow the meta and waste hours on honing PvP skills for any player. Simply select a type of activity you wish to get rewards from and let us take care of the rest.
Types of Diablo IV PvP Boosts
Here at Boosthive, we offer all types of D4 PvP boost services. Here are some examples of PvP activities in Diablo 4 that we provide services for.
Shards of Hatred grind;
Red Dust farm;
Leaderboard placement;
Murmuring Obol farm;
…and a lot more!
If you want to get a D4 PvP carry service for something that isn't listed on our website simply reach out to us and we will make sure to help you out! Our customer service is available 24/7 and is always ready to assist. You can get in touch with us via live chat here on the website, Discord, or Skype.
Is There an Arena in Diablo 4?
Unlike most recent games, Diablo 4 will not feature arena mode. While it has PvP modes such as Fields of Hatred it will not feature a PvP arena, at least at launch of the game. It will also feature a ladder that will allow players to show their PvP prowess. If you want to climb the PvP ranks of Diablo 4 quickly, then our Diablo 4 PvP boost is exactly what you are looking for.
Advantages of Diablo 4 PvP Boosting
You might be wondering why you would want to use PvP boosts in Diablo 4. That is a valid question, considering that this game is mainly PvE based. However, PvP still has a bunch of very juicy rewards that many players would like to get their hands on. Here are some of the reasons to use PvP boosts in D4.
Advantages of D4 PvP boosting:
Avoid ganking on Fields of Hatred.
Get the best PvP rewards, cosmetics, and mounts.
Get all the PvP currencies quickly.
Enjoy the game without stressing over PvP.
All of our PvP services in Diablo IV are performed by professional players without using 3rd party software. This is great for account security. We also don't participate in win trading and all victories are hard-earned by our professional players.
How to Buy Diablo 4 PvP Boost
If you want to buy Diablo IV PvP carry service, simply select the one you like, and proceed to the checkout. Wait 3 to 7 minutes for our customer service team to contact you to specify the details of your order. After that is done all it is left is to enjoy the service!
How Does Diablo 4 PvP Work?
Unlike traditional arena-based PvP, most of the encounters in Diablo 4 are happening in open-world areas called Fields of Hatred. When players enter Fields of Hatred they automatically become open for PvP battles with other players. However, PvP isn't the only thing there is to do in these fields.
By killing mobs in these zones players can collect a special new currency - Seeds of Hatred. However, it cannot be spent on its own and requires purification at a special altar. Seeds of Hatred are also lost upon death. If a player manages to get their seeds to the altar, they can purify them into Red Dust.
Red Dust can be used to buy cosmetics and mounts and does not drop upon death. However, during the purification process, a player is marked as hostile to everyone around them, meaning that combat is pretty much inevitable. This makes it hard to obtain huge amounts of Red Dust without being heavily invested in PvP. Our Diablo 4 Warmode carry will help you with amassing huge amounts of Red Dust, along with other PvP-related currencies, such as Shards of Hatred.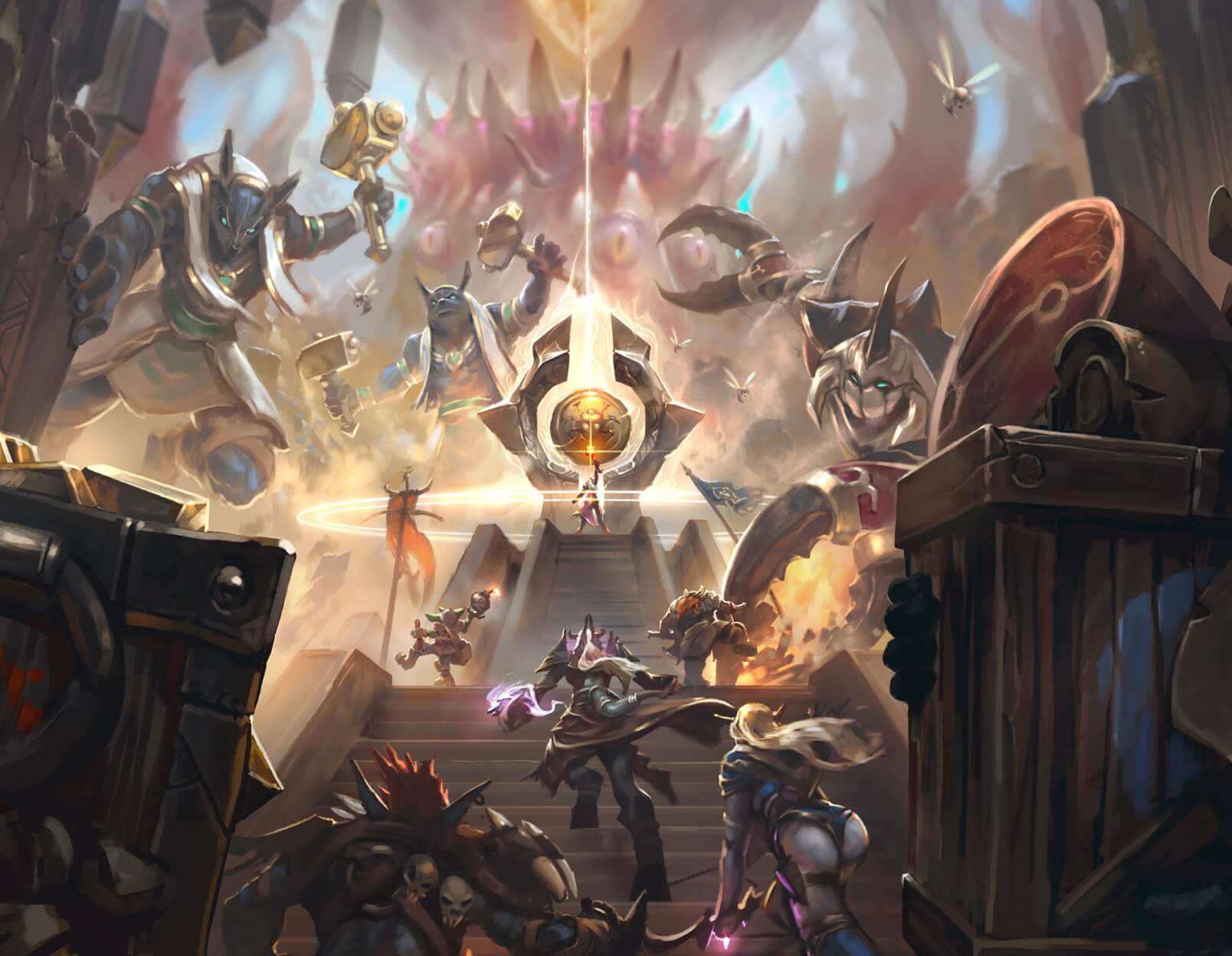 Core Principles
Why Choose Us?
We are constantly improving our services to deliver mind-blowing experiences to our customers for every order, every day
---
completed orders
and counting…
Rated 5 Stars
On REVIEWS.io
Check out our reviews on REVIEWS.io, an independent reviews platform. All reviews are genuine and published in real time.
Read customer reviews
We are online NOW and 24/7
We will contact you and start working on your order within 7 minutes
Only game experts on our team
Every manager, even the owner, has successfully personally completed over 300 orders
We only use safe and time-proven methods
P.S. We'd better miss a $10,000 sale, than risk your account