Winterpelt Furbolg Reputation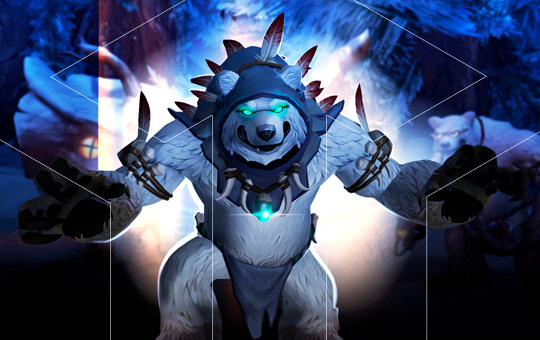 Winterpelt Furbolg rep farm is here to help players to grind reputation with this faction of powerful, yet adorable bear-like creatures. Doing so provides a bunch of various cosmetic items for both the player character and their dragon.
Nobody can seem to understand the language of these mysterious creatures, and along with farming Winterpelt Furbolg reputation players learn more and more about it. Buy Winterpelt Furbolg rep boost and let us handle the grind for you.
WoW Winterpelt Furbolg reputation farm rewards:
Exalted with the Winterpelt Furbolg faction.
Furbolg language skill unlock.
Access to various cosmetic items.
Access to various dragonriding cosmetics.
Ability to get a Driftling companion pet at Exalted.
Boost takes: 1-2 hours.
Character starts on the unfriendly reputation with this faction, at 100/3,000. The only way to progress through the Winterpelt Furbolg rep farm is to complete various quests.
Before buying Winterpelt Furbolg rep boost, please make sure to take a look at the requirements for this service.
Requirements:
level 70;
Dragonflight expansion;
this is a piloted service.
Winterpelt Furbolg Reputation Boosting Guide
In order to boost reputation with Winterpelt Furbolg, players will first have to complete a bunch of quests, starting with Unfriendly reputation. After the quest chains are completed, players have the opportunity to farm a special item - Liberated Furbolg Artifacts. Turning in five of these artifacts grants a skill point in Furbolg language ability. Each time when you donate 25 of them it unlocks a new quest chain.
In order to go from Neutral all the way to Exalted players will need to collect 600 of these artifacts. This can be a lengthy grind, but worry not, as our Winterpelt Furbolg rep farming services are here to save the day. No need to waste hours on grinding when you can use our services to do so for you.
Rewards from Winterpelt Furbolg Rep Farming
Our professional teams perform Winterpelt Furbolg rep grind as quickly and efficiently as possible, using the most optimized routes for questing. If you find questing tedious and just want to get some of the sweet rewards, such as dragonriding customization or a companion pet, this service is exactly what you are looking for.
If you are wondering about the rewards from Winterpelt Furbolg boosting, then look no further, as we've compiled a comprehensive list with some of the best rewards available.
Best Furbolg reputation rewards are:
Reputation

Reward

Honored

Revered

Cliffside Wylderdrake: Spiked Horns;
Renewed Proto-Drake: Malevolent Horns;

Exalted
If you still have any questions, reach out to us! Our customer support team can be contacted via live chat on the website, Discord or Skype. We are available 24/7 and are always ready to assist!