Death's Advance Reputation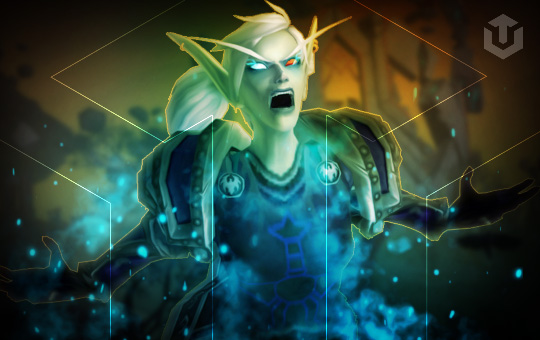 Death's Advance Reputation is the main reputation in SHadowlands Patch 9.1. It is required for most of the high-end activities including unlocking new zones of the Maw and upgrading your legendary items to the higher item levels. Buying the Death's Advance Rep boosting service saves time and allows you to skip boring daily quests in favor of some rewarding activities.
Death's Advance reputation carry rewards include.
Reaching exalted level with Death's Advance faction;
Korthia dailies and covenant assaults unlocked in the Maw.
Catchup gear unlocked at a friendly rep level.
Inscription recipe Technique: Contract: Death's Advance.
Tome of Origins recipe that is required to upgrade your legendary.
Ground mount unblocked on revered - Amber Shardhide.
Access to unique flying covenant-themed mounts (also requires On the Offensive).
Covenant-specific transmog sets on exalted (also requires Renown 60 lvl).
Unique reputation tabard - Death's Advance Tabard.
Death's Advance Boost ETA: ~6 weeks from neutral to exalted.
There're 3 ways to earn exalted with Death's Advance: weekly quest Shaping Fate in Korthia, two weekly covenant assaults in the Maw and Korthia dailies. We will complete everything that grants even a little piece of reputation, so you don't need to worry about missing anything.
Before purchasing the fast Death's Advance rep carry offered for sale by our professional boosting team, please check out the basic requirements for this type of service.
Requirements:
WoW Shadowlands account;
60 lvl character;
Korthia unlocked.
Please note: We recommend purchasing this reputation in pair with the Chains of Domination campaign. This way you will unlock Flying in Shadowlands and get all the rewards from the Death's Advance Quartermaster.
Death's Advance Boost Explained
The Death's Advance reputation farming is a pretty straightforward service. Our professional Korthia rep booster will take care of every activity that rewards reputation with Death's Advance faction in the new zones of the Maw. This way you can relax and spend your gaming time on something better than rep grinding.
Here are some key features of Death's Advance rep carry:
Reputation farming through daily quest and all rep-awarding activities;
Fast Death's Advance rep grind by time-proven methods;
Works perfectly with Chains of Domination campaign carry;
Unlocks new Covenant chapters, mounts, and transmogrification;
Covered by 24/7 client support via online chat.
If you plan to level up and gear more than one character in Shadowlands patch 9.1 then the Death's Advance rep carry is the right choice for you. Skip the boring daily quest farming and enjoy the patch content without any stress and repetitive activities.
How to buy Death's Advance Rep Farming Service?
The purchase process of Death's Advance reputation carry is very straightforward. Simply follow this guide and you will start it in no time.
Read the requirements of the Death's Advance boosting.
Select the desired amount of reputation to grind.
Proceed to place the order on the checkout page.
You will be then contacted by our manager.
You will be given all the info about the boost and arrange a suitable time.
Relax and enjoy Death's Advance reputation being farmed while you take care of your business.
If you still have any questions on how to buy Death's Advance reputation in SHadowlands patch 9.1 feel free to contact us via online chat and we will gladly assist you.