Draenor Reputation Boost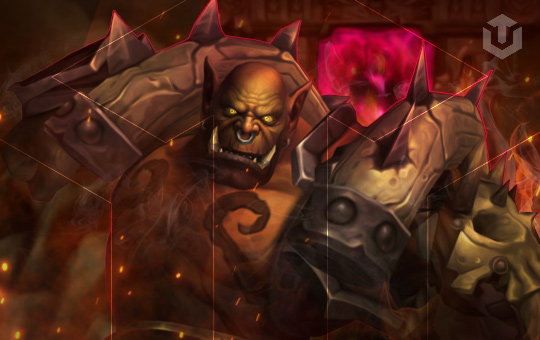 Buying the Warlords of Draenor reputation boost can save you so much time and get you awesome, unique reputation rewards without you lifting a finger. Here you can purchase any WoD reputation carry straight to exalted and benefit from all the perks that come with it, including titles, achievements, reputation mounts, toys, and much more!
Warlords of Draenor Reputation Boost ETA: ~1-4 weeks. (depending on the selected faction)
All WoD factions reps are available for boosting from any level to exalted. To get more info about our Draenor rep carry you may read the description below or talk to our 24/7 available support managers.
Warlords of Draenor reputation farming service includes:
Any WoW Warlords of Draenor reputation leveled up to Exalted;
purchase of exalted mounts like Reins of the Corrupted Dreadwing unlocked;
rare reputation mounts, cosmetics, and pets;
WoW Warlords of Draenor factions transmogrification;
WoD reputation's achievements for reaching Exalted.
The fastest WoD rep carries are available for sale here at our store, however before rushing to buy any Draenor reputation boosting, please look carefully through some basic requirements.
Requirements:
50+ level character;
selected Warlords of Draenor reputation for grinding.
Warlords of Draenor reputation carry description
There is a simple process allowing any players to reach exalted with Warlords of Draenor faction but it takes a lot of time to complete by yourself. Therefore our professional WoD rep grinding team is ready to offer its services and provide you with the cheapest WoW rep farming on the market.
Here is the exact process of buying a WoD rep in World of Warcraft:
choose Warlords of Draenor factions reps you wish us to level up;
you may select as many reputations from the list of WoD reps carries as needed;
proceed to the checkout to finalize your order;
our manager will contact you immediately to set everything up;
after scheduling your WoD reputation carry you will be all set to start;
as soon as everything set you may relax and get your rep leveled up by our team;
enjoy awesome rewards from being exalted with Warlords of Draenor factions.
Warlords of Draenor Reputation Mounts
WoW has a lot of beautiful reputation mounts and WoD expansion has introduced some more to be added to your collection. Although most of the Draenor mounts have the rear quality we still want to pinpoint some awesome riding creatures of this long-gone world.
Top 3 WoD reputation mounts:
Some of these mounts also require some currency to be purchased such as Apexis Crystals which can also be farmed by our pro boosters. To arrange this additional service please talk to our support manager during the order confirmation and he will explain how to enable it.
Apart from reputation mount, Warlords of Draenor has introduced some cool collectibles which also can be unlocked with the achievement of exalted reputation with most of the WoD factions.
WoD reputation collectibles and cosmetic rewards
World of Warcraft: Warlords of Draenor reputation has a lot of links to the original WoW lore and some of the reputation collectibles act as easter eggs to the key events in the history of WoW. Here are some reputation toys and pets that can trigger some nostalgic memories:
More information on how you can purchase our fast and cheap WoD reputation boost can be obtained from our managers. They are working hard to provide you with the best possible 24/7 available support and consultation service. No matter whether you need Warlords of Draenor reputations just for achievement points boost or you want to expand your mount collection Boosthive can take care of it all!