Seeing Blue Achievement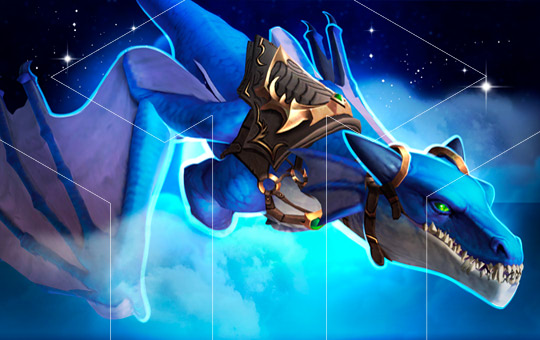 Seeing Blue is the achievement in WoW awarded to players who manage to reach the Cobalt Assembly from the top of the Azure Archives without landing even once. While sounds trivial on the surface, it requires some preparations and is impossible to achieve without improving dragonriding abilities first.
Seeing Blue boost rewards include:
Seeing Blue achievement.
10 achievement points.
Some dragonriding glyphs collected.
Thrill Chaser upgrade unlocked.
Boost takes: ~1-2 hours.
Please Note: While the Seeing Blue achievement carry is a simple service, it still has some basic requirements. Please make sure to take a look at them before you decide to buy Seeing Blue achievement boost.
Requirements:
level 70;
Dragonflight expansion;
at least one dragonriding mount unlocked;
no specific gear requirements.
WoW Seeing Blue Achievement Guide
While getting Seeing Blue carry is the fastest way to unlock this achievement, some players might want to try to do it themselves. Here is what they will have to do in order to earn this achievement.
Firstly, players would need to find some glyphs to upgrade their dragonriding companion. Without this important first step completion of the achievement would be completely impossible. In particular, players need to have upgraded vigor (at least to 4+), and an ability called Thrill Chaser unlocked. Thrill Chaser would be essential for the completion of Seeing Blue, as it generates 1 vigor every 10 seconds.
Then, the next step would be to travel to the top ring of Azure Archives which can be found at exactly 39.86, 61.36. After this, all there is left to do is to use Skyward Ascent twice to get even more height, and then glide towards the Cobalt Assembly at 46.13, 25.03. Keep using Skyward Ascent during the flight, and combined with the Thrill Chaser ability you should be able to cover truly gigantic distances. So much so that it would be more than enough to reach the Cobalt Assembly without having to land at all!